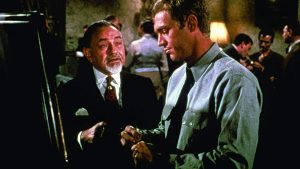 There's a well-known film maxim that conflict makes for great drama  – and this may give us an inkling as to why there's such a big back catalogue of films that are either all about poker or include a pivotal scene that includes the game. Because, if you're looking for a game that brings characters together in a highly pressurized situation, there are few better. Plus, the conflict is profoundly psychological so even if you have only the haziest idea of the rules of the game, its significance comes through loud and clear.
With countless examples to choose from, going right back to classic westerns and right up to the modern day, it's not easy to pick just five examples. But we've done our best and we hope you agree with at least some of our choices.
Molly's Game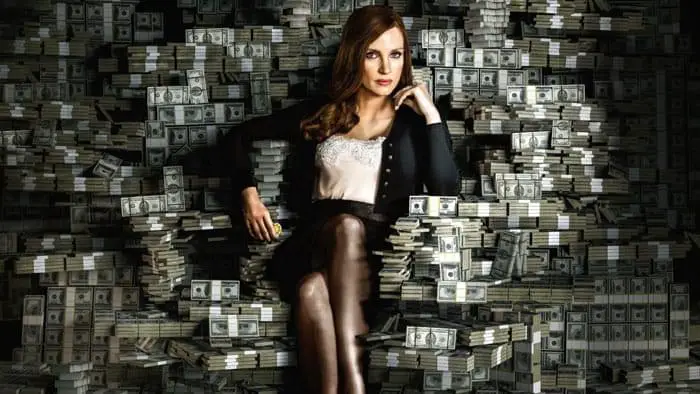 After enjoying huge TV success with The West Wing, Aaron Sorkin made his directorial debut with this 2017 true life story of Molly Bloom. In the 1980s and 90s she earned the title "Princess of Poker" by running poker clubs frequented by the rich and famous. For legal reasons they are not represented in the movie but among the real life celebrities who were said to have been her clients were Tobey Maguire, Leonardo DiCaprio and Ben Affleck. As well as being a gripping drama, the film was highly praised for its realistic poker scenes as many of the extras were genuine poker pros who even had side games going on between takes.
Rounders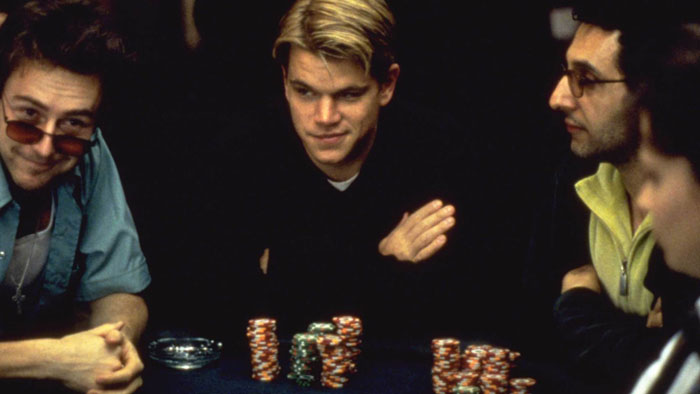 Matt Damon is another actor said to have played at Molly Bloom's and he had also been exposed to gambling on screen in the Ocean's Eleven movies. So when it came to playing a student called Mike McDermott in this movie he certainly knew his way round the game. McDermott is studying law but whose real driving ambition is to head for the bright lights of Las Vegas to take part in the World Series of Poker.
The plot is complex, with many twists and turns but essentially, he reunites with an old friend Lester Murphy, played by Edward Norton, who produces a memorable poker quote that is fondly remembered by fans of the game  – "Life, like poker, has an element of risk. It shouldn't be avoided. It should be faced".
Murphy has just been released from jail and urges Mike to get him into some high-stakes poker games so he can start to pay off some long-standing debts.
The film reaches a nail-biting finale when Mike goes all in against a merciless opponent called KGB, brilliantly and terrifyingly played by John Malkovich. The direction and camerawork is designed to keep you on the edge of your seat – and it does.
Casino Royale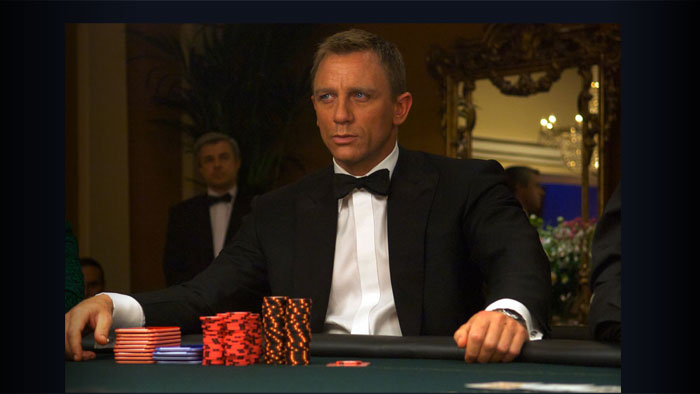 When Daniel Craig burst on the scene as 007 for the first time in 2006 it was quite a culture shock for those of us more used to the Sean Connery and Roger Moore interpretations of the character. Truly a Bond for the new millennium, he was ruthless, violent and driven by a steely-eyed determination. The now infamous poker scene is a classic demonstration of how director Martin Campbell decided to mix things up. There were no more innuendo-filled trips to the casino for Bond. Instead we were treated to a do or die $100 million game in Montenegro. Poisoned by digitalis on the orders of the evil Le Chiffre, Bond excuses himself in the middle of the game to use his trusty Aston Martin's built-in defibrillator. Naturally, he recovers – and then goes on to sweep the board with a straight flush. It might not be the most realistic of games, but it's certainly one of the most thrilling ever captured on camera.
The Cincinnati Kid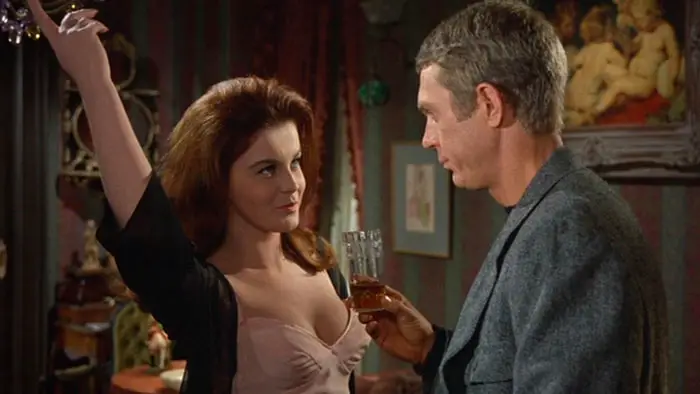 For pure poker exhilaration, there are few movies to touch this 1965 classic starring a young Steve McQueen, Edward G. Robinson, Ann-Margret and Tuesday Weld.
McQueen is Eric "The Kid" Stoner, an aspiring poker pro who believes he's got a great chance of taking on and beating the wealthy William Jefferson Slade. They play for hours with the epic battle first favouring one player and then the other. Slade is overtly cheating but The Kid insists on sticking to the rules. The big surprise of the film is that, instead of overcoming Slade and showing that good always wins out, The Kid loses his shirt and is also roundly humiliated in the process. It's the movie that poker writer Michael Wiesenberg has described as most perfectly capturing the heartbreak that the game can bring.
High Roller: The Stu Ungar Story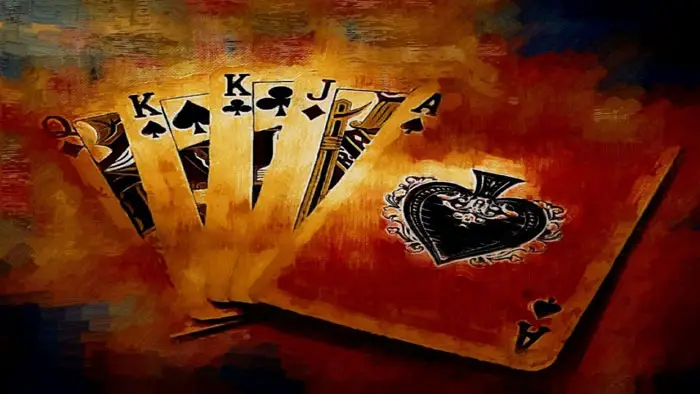 The average man in the street wouldn't be able to tell you who Stu Ungar was. But for anyone who knows the modern history of the game he was arguably one of the greatest players of all time, having been victorious the WSOP Main Event – the poker equivalent of the Olympics  – no less than three times before his untimely death from a coronary at the tragically young age of 45. In the movie he's played by Michael Imperioli, best known as Tony Soprano's nephew Christopher Moltisanti. The set-up is that he's in a featureless hotel room telling a stranger about episodes from his life in a series of flashbacks. As an examination of how a professional poker player thinks and acts, it can't be bettered.
Taken together, these five films amply demonstrate just what a great subject poker can be, whether the genre is bio-pic or drama – and, with the game constantly gaining in popularity, no doubt it will continue to be a film makers' favourite for many years to come.