From Mister Rogers' Neighborhood to Old Yeller, children's programming has a long history of attempting to prepare its young viewers for the harsh realities of the world around them. Zoo is no exception, as it funnels the real-life hardships of the previous century into a package that's both kid-friendly and easy to digest. Director Colin McIvor (Cup Cake) has crafted a kind-hearted tale about an adolescent boy who finds a surrogate father in an elephant after his own is shipped off to war.
It's 1941, and the people of Belfast are tormented by relentless Nazi air raids. Fearing the animals from the city zoo might escape during the blitz and wreak havoc, The Ministry of Public Security preemptively orders that the deadlier beasts be shot before they can cause any damage. Preteen Tom (Art Parkinson) doesn't take too kindly to the planned slaughter, so he gathers a band of misfits to kidnap and save a young elephant named Buster right out from under the nose of zoo security guard (Toby Jones).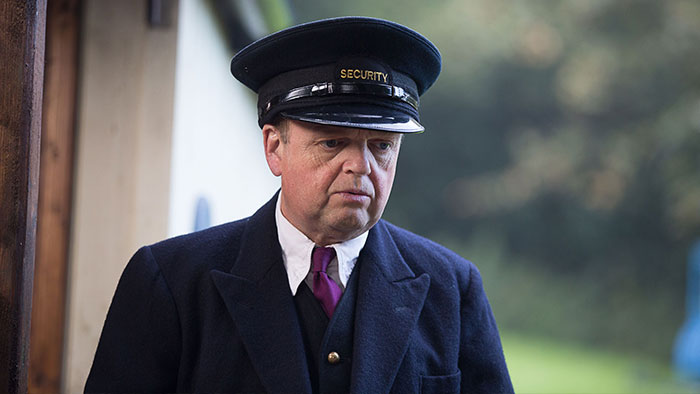 "…an adolescent boy who finds a surrogate father in an elephant after his own is shipped off to war."
Right from the start, Zoo plants the seeds for several familiar story arcs, all of which walk the rickety tightrope between sincerity and mawkishness. It is at once a recognizable period coming-of-age tale, a harrowing portrait of a community torn apart by the horrors of war, an odds-defying, based-on-a-true-story animal rescue mission, and a pronounced allegory about the dangers of authoritarianism. While, at times, these ingredients can conflict with the goals of one another and give the film a disjointed stiffness, they ultimately come together to form a satisfying, albeit hokey, stew.
The film succeeds, to the extent that it does, thanks in no small part to the legwork of its teen players. Art Parkinson is expected to carry large portions of the film on the warmth of his lead performance, support which he is able to provide without hesitation. He, along with supporting cast Ian O'Reilly, Emily Flain, and James Stockdale, often outshines his cartoonish adult counterparts. These unlikely friends sell the status of the relationship, even as it continues to evolve over the course of the film.
Although the film has much to learn in the ways of subtlety and restraint, Zoo has effectively turned the ghastly backdrop of World War II into a fitting setting for a heartwarming, family-friendly film. This is not a challenging film, nor does it fully explore the dreadful implications of its surroundings, but it does approach both death and the struggle for autonomy in a way that will keep its target audience entertained long enough to facilitate further discussion. This isn't Larger Than Life or Operation Dumbo Drop. Instead, it is a film that's interested in the tricky art of fine-tuning a budding moral compass.
Zoo (2018)  Directed by: Colin McIvor. Written By: Colin McIvor. Starring: Art Parkinson, Penelope Wilton, Toby Jones, Amy Huberman, Ian McElhinney, Ian O'Reilly, Emily Flain, James Stockdale.
7 out of 10