Zama, a rugged yet rich period drama written and directed by Lucrecia Martel (The Holy Girl, The Headless Woman), offers you a smart, classy, sometimes philosophical storytelling that develops languorously. Its looks are eccentric and exotic, and there's also grim humor that makes it particularly attractive. Curiously, the long list of producers includes the names of Pedro Almodóvar, Gael Garcia Bernal and Danny Glover.
The film's script, based on the novel of the same name by Argentine writer Antonio Di Benedetto, narrates the 18th-century misadventures of Diego de Zama (Daniel Giménez Cacho), a magistrate of the Spanish Crown stationed in a remote Paraguayan town, who patiently waits for his long-promised transfer to the city of Lerma in Argentina.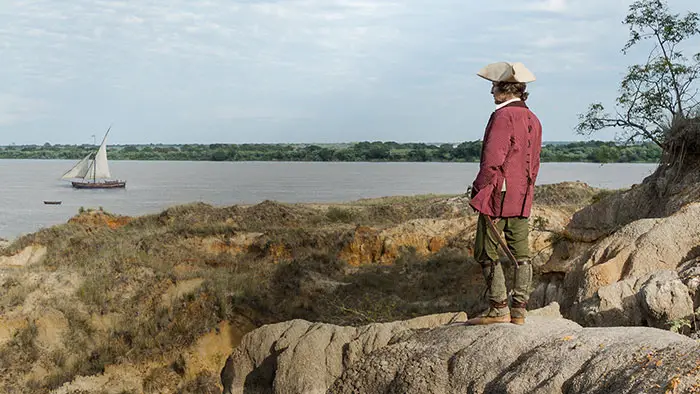 "…a magistrate of the Spanish Crown…who patiently waits for his long-promised transfer…"
The first minutes of the film attempt to elucidate on the personality of the title character as a voluptuous voyeur who doesn't miss the chance to embark on forbidden liaisons. With no recent news about his wife and kids, who kept waiting for him, Zama, a man of the law and pacifier of Indians, despairs with boredom.
While flirting with the seductive Luciana Piñares de Luenga (Lola Dueñas), a married yet independent woman despised by women and misunderstood by men, Zama ensures to adhere to exemplary conduct so that the Governor acquiesces in writing a letter to the King asking for his transfer. Morose and bureaucratic, the process becomes obstructed and his expectations frustrated when a confrontational magistrate assistant, Ventura Prieto (Juan Minujín), becomes a direct rival in more than one front.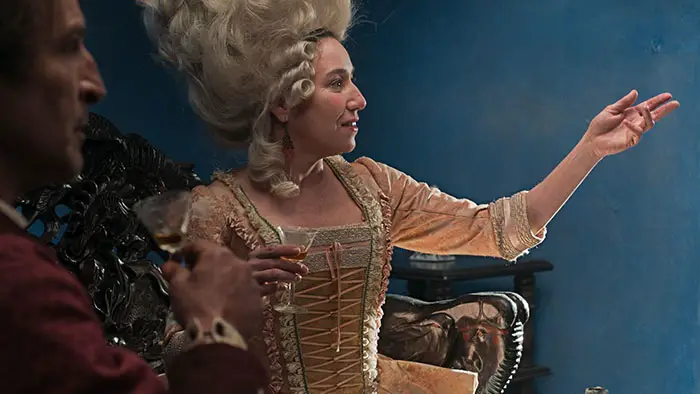 "…enchants with a blend of sophistication and abstraction in an unimaginable crossing [of characters]…"
The good times were clearly over for Zama, who falls in disgrace, becoming psychologically tormented due to the interminable waiting. Furthermore, just to complicate his miserable life, he crosses paths with Vicuña Porto (Matheus Nachtergaele), a terrifying bandit with an awful reputation, who everybody thought was dead.
Mrs. Luenga made sure to announce that there is no place for elegance in that town. As compensation, there's plenty of beauty in Ms. Martel's ways, which enchants with a blend of sophistication and abstraction in an unimaginable crossing between Claire Denis, Manoel de Oliveira, and John Boorman. If the musical score is perhaps too soft for the incidents, then the visuals are outstandingly feverish, magnified by the contribution of Portuguese cinematographer Rui Poças (Tabu, The Ornithologist).
Filled with situations that mirror the social and racial preconception of the time, this hypnotic tale of punishment and atrocious colonialism is an engrossing experience, likely to be turned into a cult film.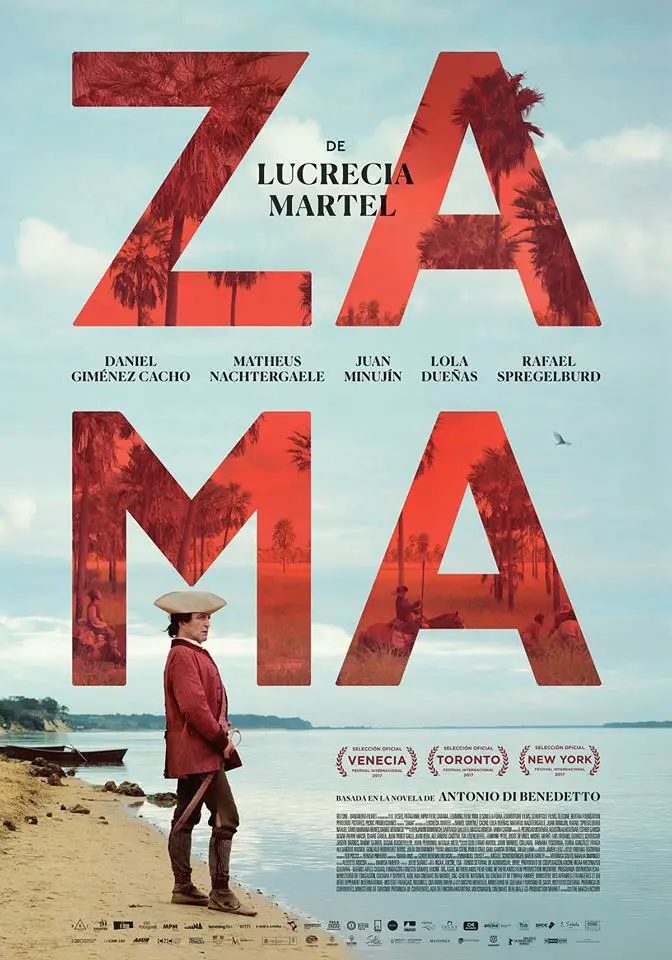 Zama (2018) Directed by Lucrecia Martel. Written by Lucrecia Martel. Starring Daniel Giménez Cacho, Lola Dueñas, Juan Minujín, Matheus Nachtergaele.
8 out of 10 stars