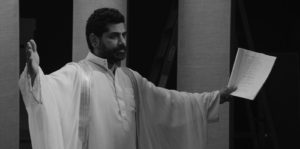 Juilano Mer-Khamis' name transcends every aspect of political activism, with polarizing opinions about his sayings, methods, and vision. An IDF paratrooper turned actor and activist, Mer-Khamis' life was a rollercoaster of his thoughts and actions. Born to an Israeli-Jewish father and an Israeli-Arab mother, Mer-Khamis was often regarded as one of the thoughtful and learned activists who turned to teach filmmaking and acting as part of bringing social change amidst religious struggle in Israel and Palestine. Yes Repeat No begins with a similar textual introduction to Juliano, claiming to be inspired by him. Mind you – inspired by him, not his life.
Yes Repeat No doesn't literally dive you through the long-standing warring and conflict. And nor does it visually depict Mer-Khamis' riveting life. Then how does Juliano, a self-proclaimed "100% Palestinian and 100% Jewish," anchor Yes Repeat No as a stimulus? That's what the unique artistry of filmmaking means – to use binding references to lead to a resembling, or sometimes, wholly contrasting outcome. Yes Repeat No is nothing less than the near-perfect embodiment of that creative artistry.
Three actors are on a set to read and audition for a conceptual film. The role – Juliano Mer-Khamis. But not Julano himself. Instead, the three actors must play a type that resembles Juliano's different characters he portrayed in his career. Stretching out a diverse filmography, Mer-Khamis has several credits to his name. The three actors are asked to embody the personality of some of those characters and lay out a caricature of the late activist while understanding his controversial yet thought-provoking opinions.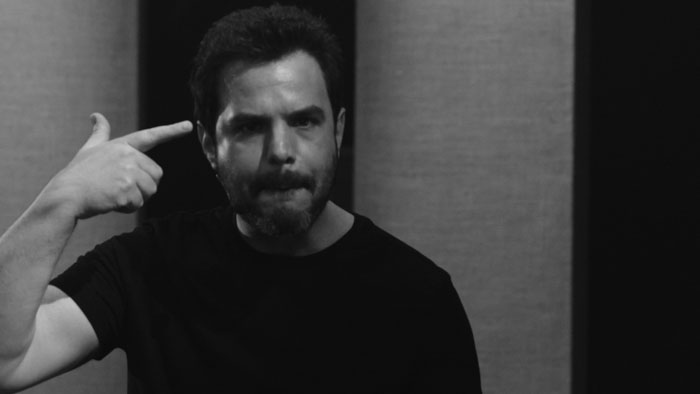 "…actors must decode Juliano Mer-Khamis' traits through his acting roles and prove they can embody him…"
But there's another catch. The three actors themselves come from different ethnicities of Israeli/Palestinian ancestry. And hence, their conversations, approaches to Juilano's characters, and their views on their portrayals are bound to clash. With a director on the mic relaying instructions, these three actors must find a missing link between several of Juliano's personalities shaping his activist opinions and acting career. And thus, prove who's the best to take on the part for the proposed movie.
It's too much to understand in the text. Michael Moshe Dahan's Yes No Repeat is something you may not have seen earlier. It largely sways from the basics of filmmaking. It's not just smartly written and choreographed but is also dramatic, growingly intense, and remarkably serene despite conveying a defiant message.
A conceptual film traverses a streamlined story and drives itself on a premise. The characters here are a narrative support system. Compelling and attention-grabbing, they are more than just a movie. Yes Repeat No is a conceptual film in itself.
In its first half, it formulates an arc of the three protagonists, handset them well in their characters. As performing artists, they read and act on distinct collective interpretations of Juliano's characters. Being personally connected to the Israel-Palestine conflict, given their ethnic backgrounds, they share their dejection towards the director's approach to the part as she isn't as politically nuanced as the three. Here Dahan offers an observation into these enigmatic characters who are put in a situation to handle a conflicting polarity between their political/religious opinions and that of the part the director has offered them.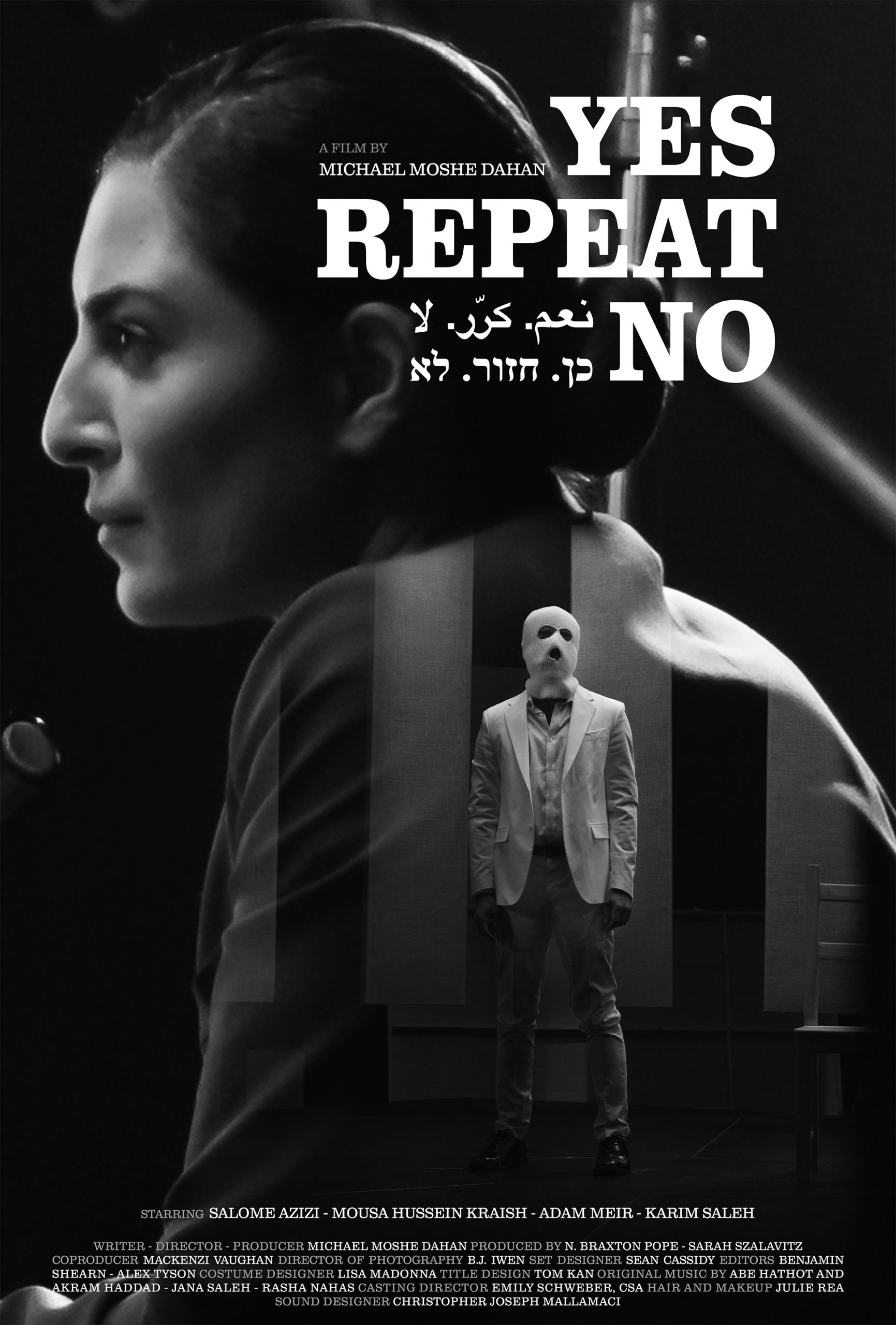 "…a tribute to filmmaking, a tribute to performing arts, and a tribute to Mer-Khamis"