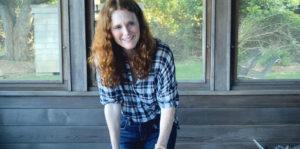 Context always puts an interesting spin on films about Covid, the pandemic, and lockdown. With/In is an anthology of 13 short, dramatic stories of women throughout the pandemic's lockdown period. However, know that before you decide to shy away from these stories, the film boasts an incredible list of actors exercising their acting and writing chops during an uncertain time in modern history.
With/In opens lite with "Leap," featuring Sanaa Lathan as a therapist dealing with anxieties about Covid and viruses while dealing with patients. Said patients are also dealing with their array of problems on top of their fears about the coronavirus. "Coco and Gigi" stars Rosie Perez and Justina Machado as sisters trying to support one another as close sisters do, but over Zoom.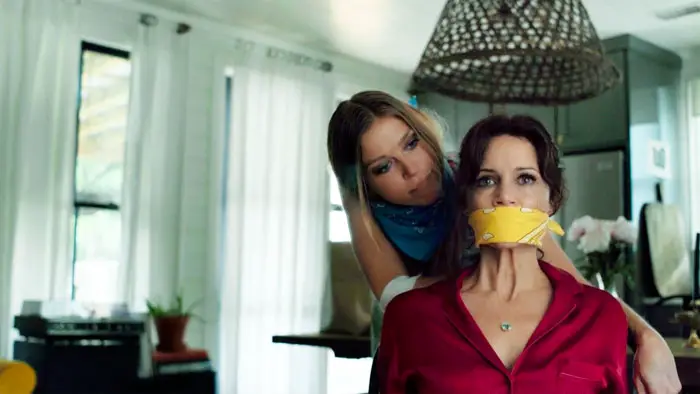 "…dramatic stories of women throughout the pandemic's lockdown period."
In "Mother!!," Rebecca Hall, Maya Singer, and Morgan Spector weave a creepy cabin-in-the-woods tale about a jar of sourdough starter. "Intersection" sees Julianne Moore playing a mother living in isolation with her sisters while coping with the fact that her husband (Don Cheadle) and son are across the country participating in the George Floyd demonstrations.
Split into two volumes and running over two hours, With/In is best digested in chunks. Other notable names appearing are Elizabeth Marvel, Gina Gershon, Emily Mortimer, Julianne Nicholson, Debra Winger, Chris Cooper, Bill Camp, Arliss Howard, Jonathan Cake, Sam Nivola, and Mickey Sumner. These artists hit on subjects as varied as puzzles, wine, creativity, and human resilience as a way to highlight what it means to be human in trying times.
One of my two favorite shorts is "20 Questions." It stars Carla Gugino as a writer isolated in her home, only to be visited by a brutal killer (Adrianne Palicki). There's a twist in this one, and Gugino gives a wonderfully understated performance about the relationship between creativity and isolation.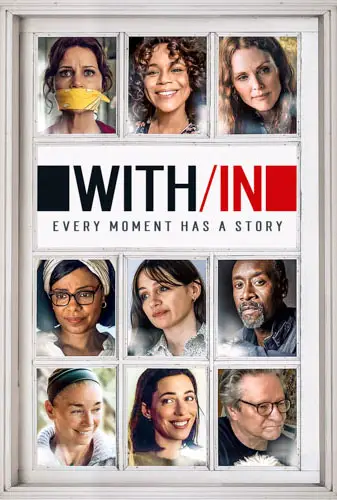 "…interesting to reflect on where we, as individuals and a society, were at that time."