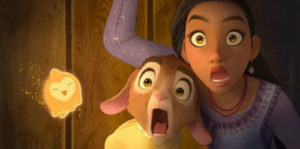 Wish should be a grand celebration of 100 years of the Walt Disney Company. Founded by Walt Disney, it all started with a mouse, and Walt firmly established himself as the father of feature animation, starting with the release of Snow White in 1937. So you'd think that in 2023 Wish would be the pinnacle of Walt's legacy…you'd think.
The story of Wish takes us to the kingdom of Rosas. Long ago, Rosas was on the verge of destruction. It has been protected by the efforts of King Magnifico (Chris Pine) and his study of the magical arts. Vowing never to allow harm to come to the kingdom ever again, Rosas citizens offer their "wish" in tribute. These ethereal magical spheres contain their heart's true desires, which they then forget.
The collected wishes help King Magnifico maintain his magic and strength. By offering their wish, the citizens, in turn, receive the King's protection and the promise they will never remember the dream they gave up. Up to this point he has honored that promise.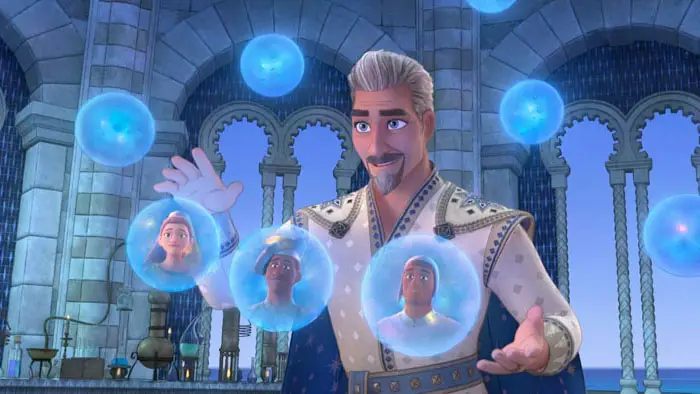 "The collected wishes help King Magnifico maintain his magic and strength."
Hoping to become the King's apprentice, the young maiden Asha (Ariana DeBose) arrives at the castle for a job interview with him. Upon Queen Amaya's (Angelique Cabral) recommendation, King Magnifico takes a liking to Asha. He lets her into the wish room (chamber, hall, I can't remember), where all the wishes are kept.
Believing that wishes would be given to everyone during the annual wish ceremony, Asha finds out that not everyone (including her grandfather) would get their wish. Being the young activist that she is, Asha challenges the King, who in turn immediately disqualifies her as his apprentice. After uncovering the King's conspiracy, Asha runs off into the forest and makes a wish upon a star. Like magic, a star descends from heaven and becomes Asha's guardian angel, if you will. The star is magical, bringing life and sentience to the flora and fauna of the forest (i.e., talking animals) including Asha's beloved goat, Valentino (Alan Tudyk).
With the help of Star, Valentino, and her friends, Asha plans to expose King Magnifico and return everyone's wish. Little do they know that King Magnifico plans to use Asha's star to become the supreme dark wizard of the kingdom.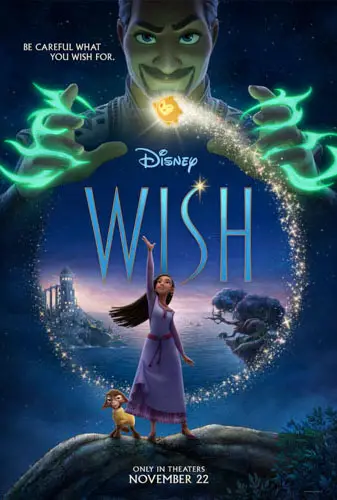 "…meant to be a milestone for 100 years of the Walt Disney Company, Wish is a monumental failure."