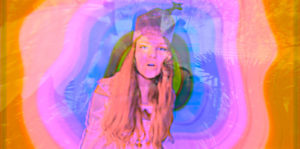 Somewhere over the rainbow are waves of fecal blood and urine being surfed upon by Wigwolf in his latest experimental underground feature, Wigwolf's Wizard Of Oz. It opens with a masochistic Dorothy (Arly Edam Canales) in a forest filled with cardboard cutouts of grotesque fast-food mascots. She is stuffing broken shards of emeralds in her shoes and walking on them while sobbing. This causes her feet to bleed all over her white sneakers, turning them red.
Turns out Dorothy is guilt-ridden over an incident that happened a year ago in a dehydrated orange drink bar. Dorothy threw a particularly strong powdered orange drink at the green witch (Lauren Barrett), melting her face clean off. She is also being tormented by her ex-husband, Toto, the evil puppy (Aaron Moynihan). Dorothy cries to the good witch (Mixy Six) that Toto hates her because he says she peed in his poo cup. Little does Dorothy know that Toto is gaslighting her and peeing in his own poo cup to frame her. She also doesn't know what horrors are in store later at the big spaghetti party with the Tin Man (Necropop) and the Cowardly Lion (Lauren Barrett).
Wigwolf has made some steps forward since his last blaster piece, The Wet Ones. First off, the film has a near-perfect running time for the material at 52 minutes, instead of the previous work's overdose of two and a half hours. Also, the storyline is more concentrated and more followable here. While working with a parody framework, Wigwolf demolishes the original story and builds a warped version with a downward trajectory. So you always know what blood-stained brick road you are on, as opposed to the freewheeling multi-verse of The Wet Ones. Some steps back are the self-imposed limitations on inspired moments inherent to this strategy.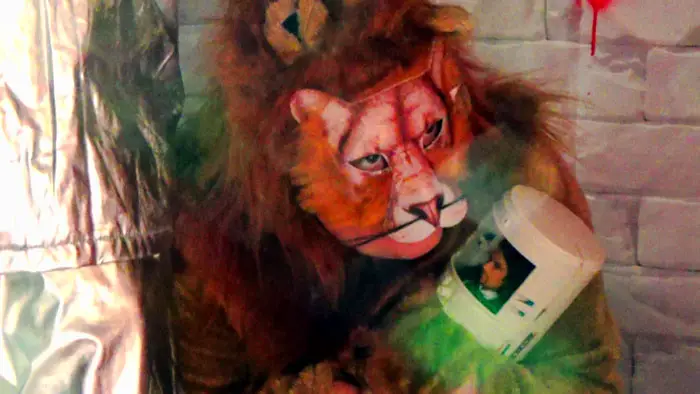 "…stuffing broken shards of emeralds in her shoes and walking on them while sobbing."
It's twisted, yes, but not unhinged. Also, there is a bellyflop into a pool of toddler-level bathroom humor that Wigwolf floats face down in. Yes, I know this is a shock piece, but the infantile scatological currency relied upon quickly loses that shock value. Where are those truly insane motifs Wigwolf is known for, such as his dedication to representing dry sandwich culture? Only he understood the constant bullying by society to use condiments on your sandwich when you don't want any. Drop the turd and fight the mustard, son.
However, let's not miss the forest for the apple-throwing trees here. The real meat in this munchkin sandwich is Wigwolf's use of analog technologies from decades ago. Those elusive grains, color bleeds, and other VHS-era textures are the show here. The colors ooze and glow, with Wigwolf making sure that all the shades a prism could vomit are used. Wigwolf works in ancient video formats the same way Van Gogh used thick coats of paint. The gloriousness of the arcane picture qualities is juxtaposed with the grossness of the imagery.
Wigwolf's Wizard Of Oz is tailor-made for the subterranean market. Underground audiences will find plenty to keep their bibs damp. The big story here is that Wigwolf has managed to harness this experimental vision quest with a comprehensible narrative and a digestible running time. Whether this eventually tempers his untamed fire remains to be seen. Also remains to be seen if the outrageousness can be refined into more sophisticated obscenity. If that yellow brick road is taken, Wigwolf may lead us all to new wonderlands of analog filth. Stay tuned.
For screening information, visit the Wigwolf's Wizard of Oz official website.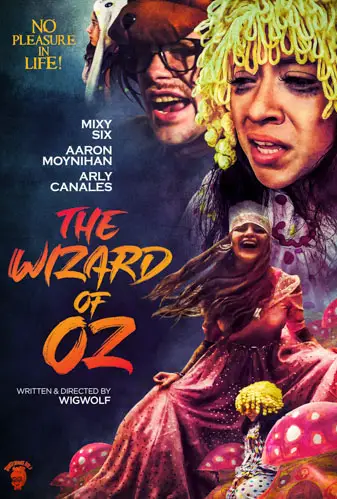 "…tailor made for the subterranean market."