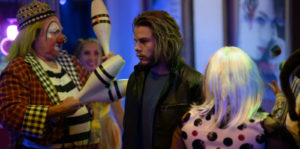 NOW IN THEATERS AND VOD! We have finally arrived in the world of tomorrow where Chris Elliott is now a superstar in director Isaac H. Eaton's weird outlaw couple feature Welcome to Redville. Written by Eaton, based on Daniel Devoto's story, it opens with Leo (Jake Manley) and Toni (Highdee Kuan), who grew up in an orphanage together, pulling off a bloody diamond heist. After a high-speed pursuit through the desert, they elude the police by jumping a cliff into a ravine to access an abandoned highway.
Their car overheats in the middle of nowhere, and they are stranded. They come across the sign for Redville, a town so small it doesn't show up on the map, the perfect hideout. They push their car to the Redville garage, where the mechanic, Jason (Mitch Field), says fixing it may take a day or two. They both stop at the local diner and meet Sheriff Brooks (Chris Elliott), who is not too pleased to see strangers in town.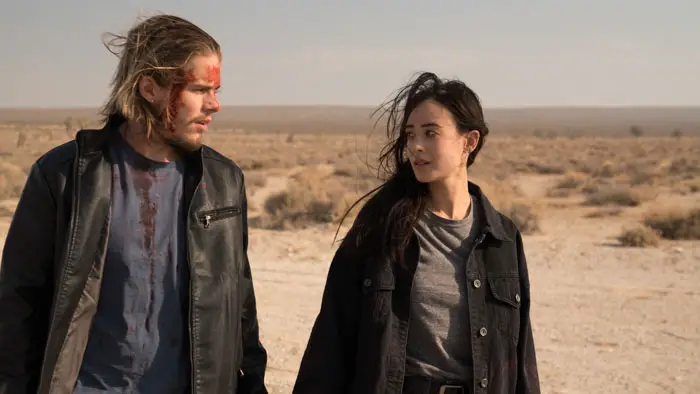 "…Leo and Toni, who grew up in an orphanage together, pulling off a bloody diamond heist."
They get a room in the King's Inn, featuring entertainment by casino comic magician Valentino (Warren Sweeney). They come across a jewelry store run by Swanson (Phil Hendrie), who is glad to purchase some of their diamonds. Leo is holding back a big rock to give Toni on top of a wedding ring. His eye is caught, though, by a huge blue diamond Swanson has on a magnetic locked display. He also sees strange things out of the corner of his eye, like clowns, fire eaters, and other circus performers running through the streets. To clear his head, he goes to the Crystal Bar for a drink alone.
Riley (Dusty Sorg), a dirty damn drunk, offers to tell Leo his future for a dollar. After being paid, Riley checks and informs Leo that he is f****d. Barmaid Lila (Sabrina Haskett) shoos Riley off and sets up Leo. Lila is eager to get the hell out of Redville and mentions to him that Swanson is her uncle and she can get Leo access to that big blue diamond he is hankering after.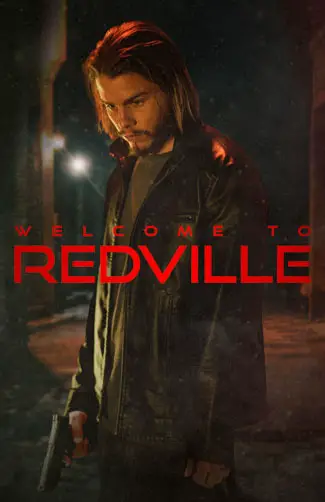 "…an enjoyable film with serious cult potential."