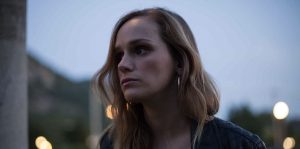 When Anna's (Natalie Krill) sister Katja (Sofie Holland) commits suicide after she is pressed into prostitution by a pimp in Montreal, Anna engages the help of a lawyer (Vanessa Smythe) to connect the man to the suicide. Writer/director Paul Barbeau's brilliant We Had it Coming opens on Katja's death.  She hangs herself, and we see her tall, clear stripper heels sway back and forth. 
Anna's lawyer looks into the case, pro bono, but concludes there's no evidence linking the pimp to Katja's death, and since neither she nor Anna have the resources to continue investigating, she drops the inquiry. Anna and her girlfriend Olivia (Alexia Fast) drive to Montreal to see what they can discover on their own.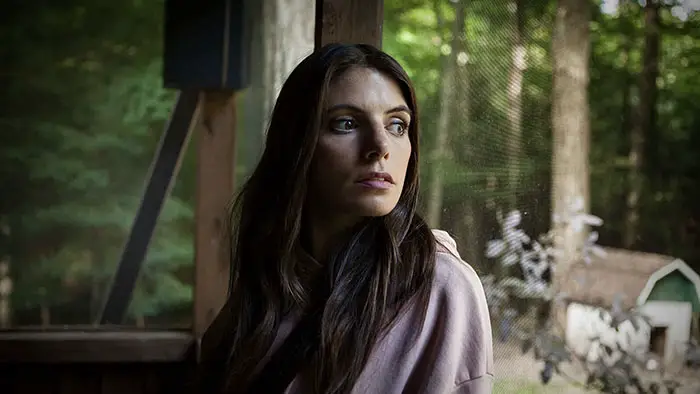 "…concludes there's no evidence linking the pimp to Katja's death…"
Anna had been told by Katja that the pimp uses another woman as a recruiter (Erin Agostino) to provide him with new girls, and they track down the strip club where the recruiter finds the women. Anna and Olivia spot the recruiter, and the pimp, then follow them to a cabin outside the city. Anna now knows the location of the man who caused her sister's death, and she must decide what steps to take. 
She seems to be perseverating about her options while driving in her minivan, when a hulking dump truck pulls up behind her, tailgating, impatient to pass. She looks in the rearview at the machine looming only inches from her bumper. It's loud and tacky, candy apple red and chrome, and seems to be shaking with rage: the perfect metaphor for toxic masculinity. She runs off the road as the truck roars past. She's not a typical movie hero. Her responses are terror and fury of her own. She's also no damsel in distress, waiting for Iron Man to fall from the sky and tear her enemies apart. Anna is alone and finds her own solutions.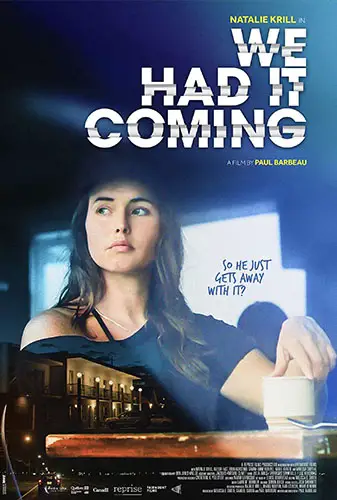 "…no wasted motion, stripped down to essential elements, with a fierce woman protagonist."