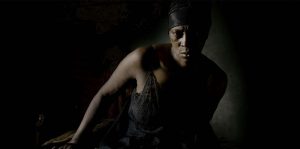 We all harbor secrets. Sometimes, those secrets drive us to do things we will forever regret. The titular heroine of Vitalina Varela, the lyrical new film by Portuguese auteur Pedro Costa, only discovers some of her husband's secrets after his death. Like so many of us, she cannot achieve closure. Instead, she allows herself to reexamine her past. A languorous and poetic study of faith, grief, love, death and regret, set against the disheveled, but gorgeously framed, backdrop of Lisbon's ghetto, Vitalina Varela may just prompt you to reexamine your own.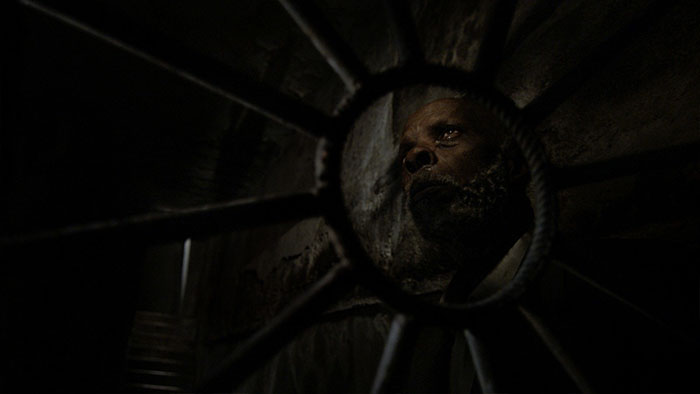 "…he suddenly ran off to Lisbon…never to be heard from again."
Those familiar with Costa's work will instantly recognize and delve into the film's elegiac tone and glacial rhythm. Others may be put off by its mostly silent narrative and lengthy, static sequences, basked in shadows. From a strictly cinematic perspective, there's no doubting the film's artistry, each painterly shot impeccably composed and bursting with atmosphere. Costa's pseudo-documentary approach – he hires non-actors playing themselves – pays off, his stoic heroine haunting each frame with her defiant presence. That said, at two hours, Vitalina Varela will surely test the patience of jaded viewers.
Vitalina (Vitalina Varela) was building a life with her husband on the island of Cape Verde, when he suddenly ran off to Lisbon, promising to send her money, never to be heard from again. She comes to Lisbon to confront him, only to find out that he died a few days prior to her arrival. Vitalina stays in his derelict home, encountering several lost souls, and a seemingly kindred one in an aging priest (Ventura), who conducted her husband's funeral service, and is tormented by his past.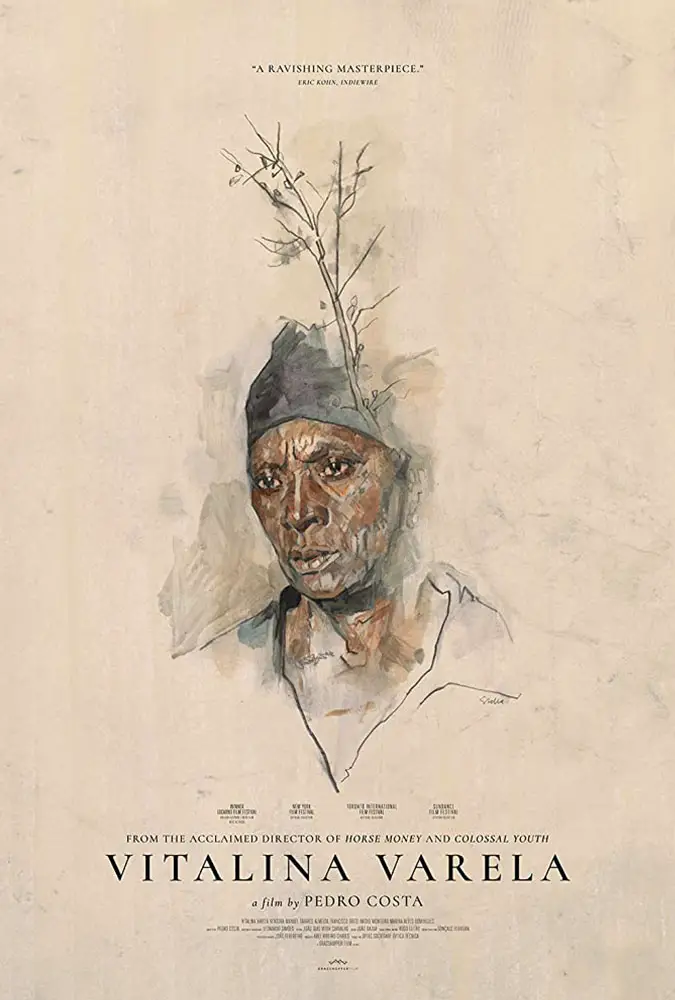 "…A languorous and poetic study of faith, grief, love, death, and regret..."