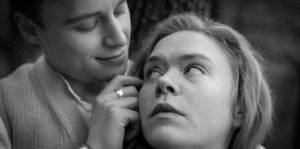 The uroboros is a circular symbol depicting a dragon or serpent eating its own tale. This endless cycle that devours oneself is a story behind Diarmuid Donohoe's short film, Uroboros.
The film opens in 1950s Ireland as a couple, Moira (Emma Dargan-Reid) and Eamonn (Liam Bixby), sitting by the lake for what may be the last time. The two would love to spend eternity together, but Moira must rush off to meet her family at church.
Without thinking, Moira leaves her shoes by the lake, and when she arrives at church, she is severely punished. This is the free-spirited Moira's life…not a care in the world. Unfortunately, this independent life is interpreted as rebellious by her father, and in an extreme move, he has Moira committed to a mental hospital.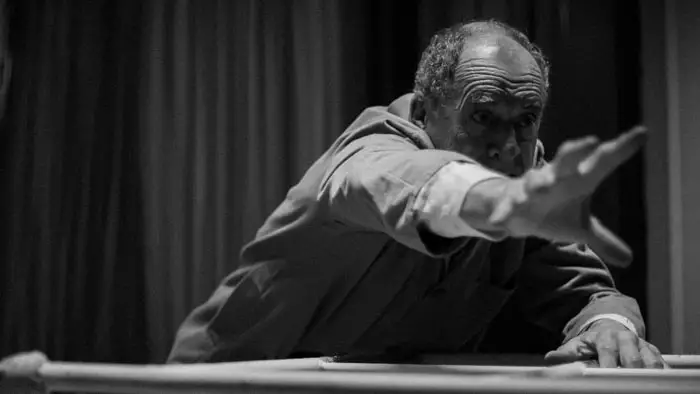 "…in an extreme move, he has Moira committed to a mental hospital."
Based on actual events, Uroboros walks us down the mental decline of Moira and the other girls who suffered the same fate in the 50s. In the second act, filmmaker Donohoe unravels his narrative by depicting Moira's state of mind as she is discarded by her father and forcibly committed to the hospital.
Donohoe keeps us mentally off balance through shifting images of Moira's fate, moving in and out of a dream-like state. Here, Uroboros becomes less of a story about Moira and more existing in Moira's dreams of being trapped and tortured. Donohoe's imagery and Emma Dargan-Reid's performance are captivating and frightening.
For more information about Uroboros, visit the Constant Motion Pictures website.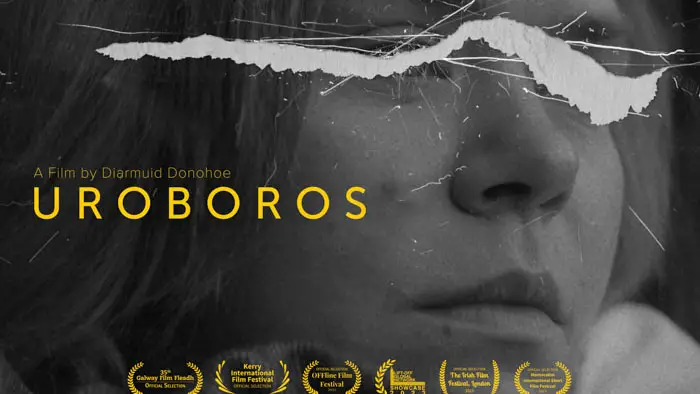 "…captivating and frightening."