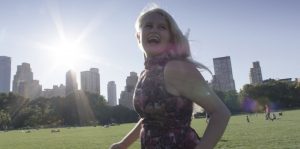 SLAMDANCE FILM FESTIVAL 2021 REVIEW! A groundbreaking point-of-view documentary exploring a non-fluent speaker's world. 14-year-old Emma challenges societal judgment surrounding autism… one keystroke at a time.
Emma Zurcher-Long's hyphenated last name seems rather appropriate given the circumstances. As a person with autism, she was not able to communicate effectively with her family until age eight, where a seemingly random therapeutic process allowed Zurcher-Long to type her thoughts. She has now written, starred in, and co-directed (along with Geneva Peschka and Julia Ngeow) a film, Unspoken, using her own words and thoughts. This accomplishment only becomes more remarkable as you learn more about what she has overcome at such a young age.
Stories like this have proven popular – as audiences of the book The Reason I Jump or the film of the same name (which also features individuals with non-verbal autism) can attest. I would have liked a little bit more information about Zurcher-Long and how she communicates to make the documentary stand out from those other depictions. A discussion about her family, or a conversation about what she is doing now and what kind of things she is interested in studying or practicing, perhaps. Or delving into the purpose of Zurcher-Long's speech therapy and singing lessons as she uses the typing method and why she uses one finger to type would've given the film an added dimension. Of course, this is not really any of my business, but I'm still curious, and the all-too-brief film could be longer, more robust, with additions like these.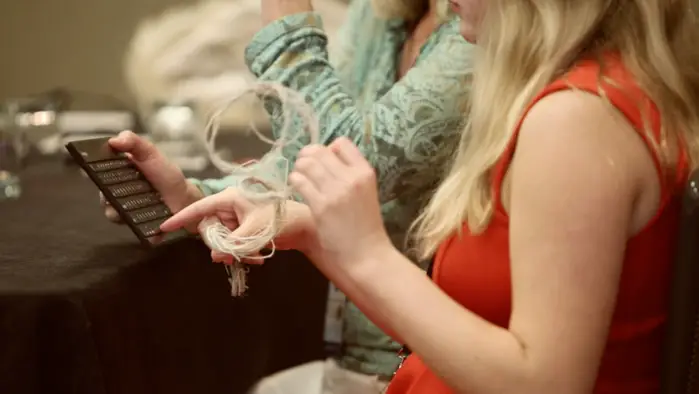 "Emma Zurcher-Long…was not able to communicate effectively with her family until age eight…"
As a deaf-blind individual, I can relate to others thinking you are of diminished capacity due to not displaying the stereotypical hallmarks of intellect. Emma recognizes this and has a lot to say about the judgments of others. She would like to continue fiercely advocating for compassionate and understanding approaches to working with children with autism younger than herself so that they do not suffer wordlessly when they do not have to. I believe it is highly probable that there are many, many communication methods that we have not discovered yet that will be of use to these individuals, and us, of course, because we are the ones that need to learn from them.
Emma's story is an important one – I just wish that people with disabilities were less isolated from each other and that we could construct one ever-entertaining mega-documentary with all the stories of individuals with non-verbal autism so that they (and us) do not believe every individual to be an isolated case. But, I digress. Unspoken, despite the fact that it could be expanded upon, is engrossing from start to finish and as we witness and learn how to communicate with Emma Zurcher-Long and those like her.
Unspoken screened at the 2021 Slamdance Film Review.
Note: Emma Zurcher's song "Over and Coming" is now available on iTunes. She would also appreciate your interest in her blog/book: www.emmashopebook.com. Just passing it on.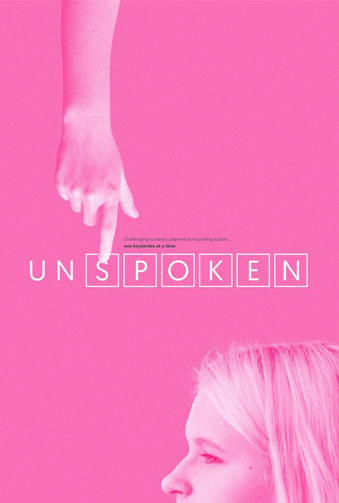 "…engrossing from start to finish..."