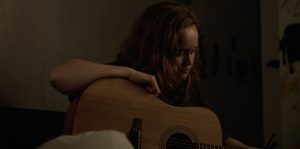 Under My Skin is a groundbreaking love story of boy meets them. It's a complicated look at falling in love and aptly told in a non-conforming way by writer/director David O'Donnell. As a romance, it's pretty straightforward. It's the unique pieces of this particular tale that subvert traditional cinematic storytelling.
After a hard day's work, Ryan (Alex Russell) is out with his law firm co-workers for drinks. Performing this night is singer/songwriter Denny (primarily Liv Hewson). Before their performance, the night consisted of guy after guy hitting on them, but a subtle connection is made between Ryan and Denny. When the bar manager refuses to give Denny their back pay, Ryan steps in with his scheming lawyer skills, gets Denny the money they're owed.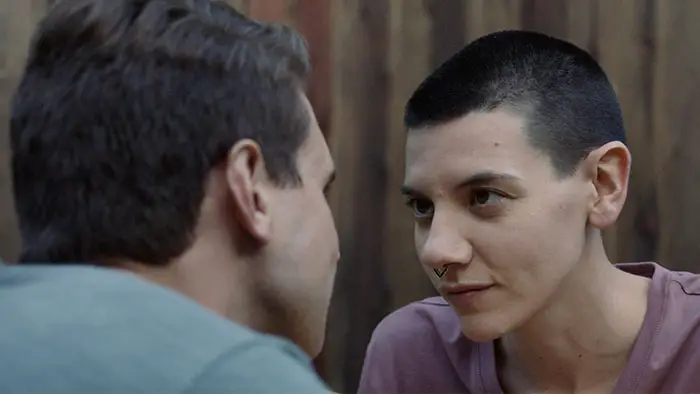 "Denny decides to move in, but severe doubt overshadows their decision."
Denny and Ryan connect afterward, and their friendship blossoms into love. Ryan goes into overdrive and has big plans for life with his new partner. He buys a home that is a perfect place for Denny to write and create. Denny decides to move in, but severe doubt overshadows their decision.
Love stories need complications, or they wouldn't be very compelling. Ryan is over the moon that he's found Denny, and things move quickly in his mind. He can now tell his co-workers that he's in a relationship and is ready to advance at the law firm with the other partners and their wives.
Denny is in love with Ryan and wants to be with him. But Denny also struggles to understand and accept their true self. When Ryan heads off to work, Denny is at home staring at themselves in the mirror and pressing down their breasts. Denny explores clothing, hairstyles, and even eye color in search of what makes them feel most comfortable — until what they see on the outside matches what they feel on the inside.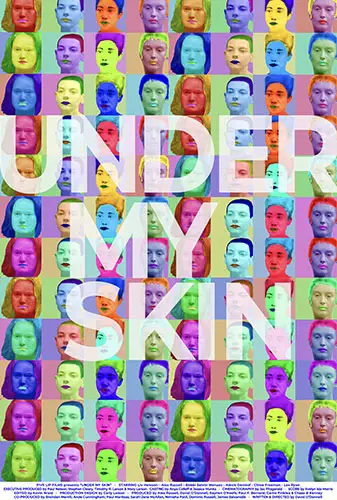 "…four different non-binary/trans-non-binary actors play the role of Denny..."