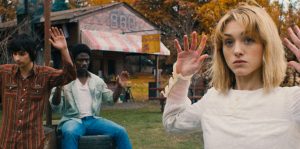 A lot is going on in writer-director Philip Harder's Tuscaloosa, based on the novel by W. Glasgow Phillips. This 1970s-set adaptation earnestly attempts to navigate a wealth of controversial issues, including racial tension in America, mental health, an interracial lesbian romance, father-son relations, love, pain, and brotherhood. All of these strands come to a head in the small Alabama city of Tuscaloosa. The film eventually buckles underneath the weight of its epic ambitions, but there is plenty to admire here.
Billy (Adam Driver doppelganger Devon Bostick) drifts aimlessly in and out of his days on the grounds of a mental asylum where his father (Tate Donovan, who also executive produced) is a chief physician. To occupy his time, Billy playfully flirts with the hospital receptionist and innocently entertains some of the more docile patients.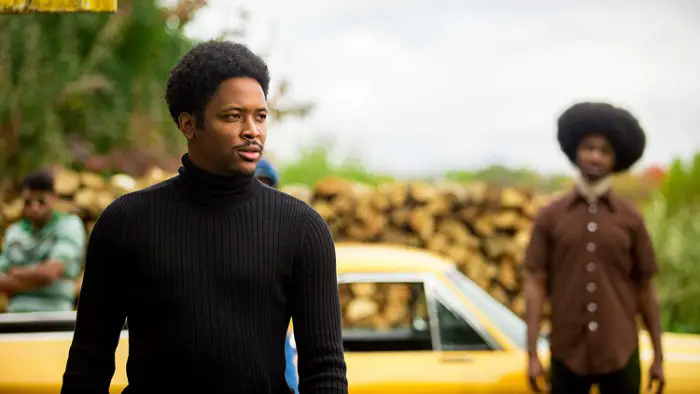 "…Billy is sneaking Virginia out on clandestine dates…he remains troubled by his best friend, Nigel's evolving radicalism."
Billy's lazy world is upended when he encounters Virginia (Natalia Dyer – a doppelganger for Taryn Manning), a patient in the asylum who may not need to be there, but has been confined to the institution by her father. At any rate, Virginia has a few issues to contend with.
While Billy is sneaking Virginia out on clandestine dates to the lake and the local drive-in, he remains troubled by his best friend, Nigel's (Marchant Davis, who is a doppelganger for a young Ving Rhames) evolving radicalism. Billy has always thought of Nigel as his brother from another mother. The two practically grew up together since Nigel's mother was the maid for Billy's mom and his grandfather worked for Billy's father. But the prospect of Nigel being drafted to fight in Vietnam and the growing civil unrest in America, especially in Tuscaloosa with its deep-seated racist roots, has driven a wedge between the two that Billy tries in vain to bridge.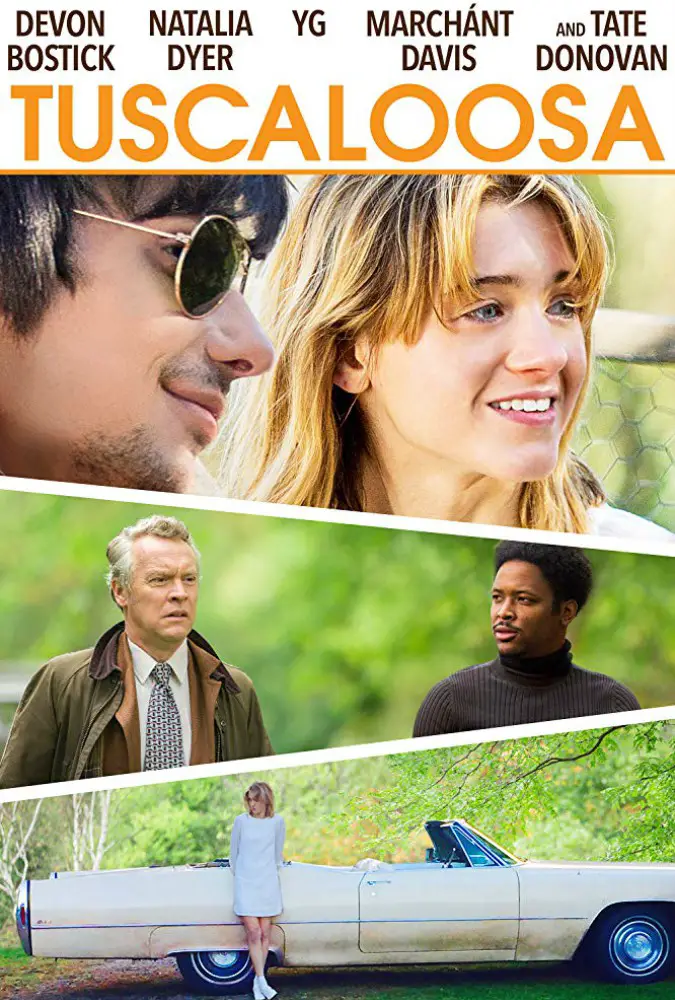 "…bathed in the glow of perpetual sunset."