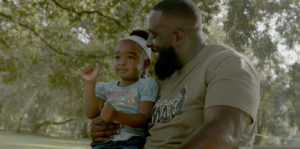 Sports documentaries are a fascinating genre. My particular favorites are generally the deeply motivating and inspirational rags-to-riches stories. In director Greg Romano's Trials to Triumph, we witness a man go through both to gain a deeper sense of meaning. Written by Dan Ratner, the film covers the life of Freddie Stevenson, who has charted a career from Little League football to professional football and then, finally, a motivational speaker.
The middle child of Terrence and Sylvia Stevenson, the athlete witnessed some really rough patches on his way to success. At an early age, Stevenson's father goes to prison for drug trafficking crack. During those years, his family was functionally homeless. A story is told concerning his mother and a McDonald's hamburger. She had just enough change to buy a full-size McDonald's hamburger. After being forced to find an extra nickel for tax, she then took the burger and split it five ways amongst her children. While her kids tried to share bits of their burgers with her, she refused. In her mind, it was far more important that her children were nourished than for her to eat. The woman was prepared to sacrifice a lot for her kids.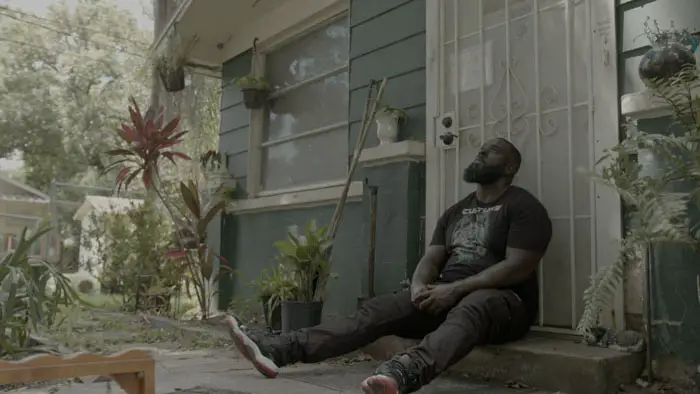 "…Stevenson's father goes to prison for drug trafficking…"
It must have been quite a relief for the Stevenson family when their husband/father was released from prison. The patriarch attributes his early release as an act of God, and I find no reason to argue with the man about that. This enabled him to serve his best role as the man who encouraged and supported his son's career in football. He cheered for Stevenson from little league to the pros. That would have been enough if that had been the extent of Freddie Stevenson's story. Unfortunately, he ended up not playing pro for long due to rule changes concerning fullbacks. This unforeseeable event creates a new dip and puts Stevenson on a great path to success, just not as a football player.
Trials to Triumph is a solid and emotional sports documentary. It captures the best aspects of the talking head style. It wisely limits the speakers to only those who can chart the course to some version of success, even if it isn't as a professional athlete. Overall, the film is quite heart-warming, and I encourage anyone who needs a pick-me-up to check it out. While it won't revolutionize the world, it is a textbook example of how to craft a life-affirming sports documentary. For that alone, it's worth your time to watch it.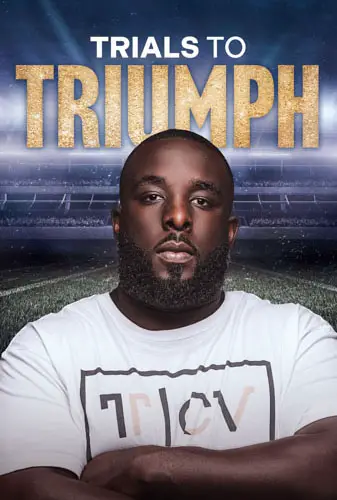 "…quite heart-warming..."