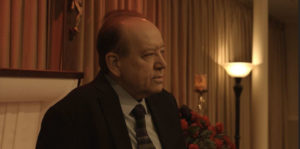 Boasting an ensemble of gruff, ruthless gangsters at the heart of a sprawling city, Tony Martone is yet another addition to the mafia subgenre. Directed and written by Joseph McGee, this 52-minute crime drama features everything you expect — graphic violence, foul language, implicit threats, corrupt cops, and moles. All of it is on full display here in another blood-splattered tale of untethered loyalties.
The film opens with narration from Tony Martone (Mario Carneiro). He describes himself as a respected and feared mob boss who controls the city of East Providence, Rhode Island. He runs a profitable business and has multiple cops and federal agents on his payroll. But his dominance over the city is threatened by Ray Amato (Danny Fainman), an emerging crime boss in town with plans to establish a new drug trade.
Tony Martone revolves around two pugnacious crime families as they fight for power. Martone regularly keeps his cool and thinks strategically about his next move. By contrast, Ray Amato acts on instinct. The rivalry between Martone and Amato is not dealt with on a deeper, let alone captivating level. However, their distinctive personalities and power-hungry tendencies as resolute crime bosses give the actors more to work with. Carneiro and Fainman have fun with their roles, wisely heightening their line delivery and upholding a minatory presence throughout.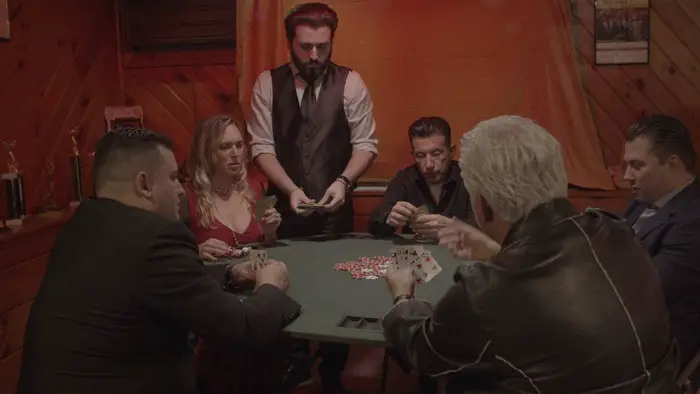 "…his dominance over the city is threatened by Ray Amato, an emerging crime boss in town…"
Within the first ten minutes, several bodies have already dropped. There are multiple betrayals among the rank, and Amato is making his presence known with his drug operation. Through the ebullitions of anger and violence, particularly in one outrageous scene with a shovel, the movie never takes itself seriously. In a couple of instances, the mob bosses think of playful ways to antagonize each other.
To ramp up the chaos, the filmmaker makes it so anyone can be working an angle. Better yet, gunshots erupt at any moment, ultimately elevating the stakes and bringing a diverting unpredictability and insanity to the familiar mob antics. There is a sensible use of jazz music, which helps to elicit a relaxed and sophisticated vibe that clashes fluidly with the tension.
That said, the low budget can be a nuisance throughout Tony Martone. The sound quality, for example, is subpar. Working with a scant budget is hard enough as it is, but some of the more suspenseful scenes fall short because of inadequate sound and choppy editing. Still, the director utilizes appropriate locations one would find in a mafia movie, such as a remote safe house and a mucky poker room.
Being the indie crime drama that it is, Tony Martone is rough around the edges. Not all technical and writing decisions pan out, particularly during the whip-fast conclusion. Nonetheless, filmmaker Joseph McGee is having a blast toying with the generic conventions of the mafia subgenre. He's having so much enjoyment that it is hard for audiences not to get swept up in the chaos as well, rendering this an enjoyably brisk and fairly engaging watch from start to finish.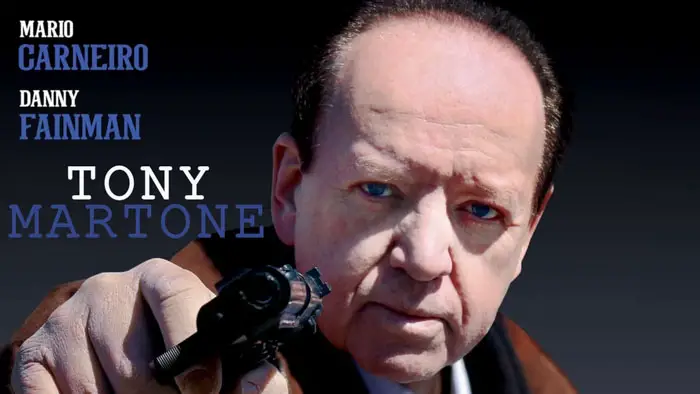 "…enjoyably brisk and fairly engaging..."