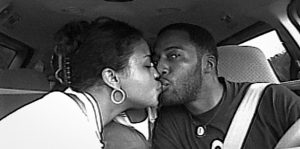 "Despite how grim my circumstances look right now, everything is gonna be okay," says Sibil 'Fox' Richardson in the opening minutes of Time. What follows can only be described as the grimiest of circumstances. Sibil was pregnant with twins when her husband, Robert, was sentenced to 60 years for armed robbery. Advocating for prison reform and her husband's freedom, Sibil takes the role of a modern-day abolitionist. She seeks to bring an end to systematic racism and injustice present within the penal system.
Time is told partially through a documentary crew and partly through the home videos, Sibil and her children made for Robert while serving his 60 years. The film shows Sibil speaking at events about the struggles of minorities and those in poverty throughout the United States. The movie directly confronts the issues of mandatory minimum sentencing that target those in poverty and people of color. When cut between the present day and a young Sibil raising twins in the home videos, Robert's twenty years in prison is carried like a daunting weight. The only hope for Robert's release rests on the shoulders of an apathetic justice system.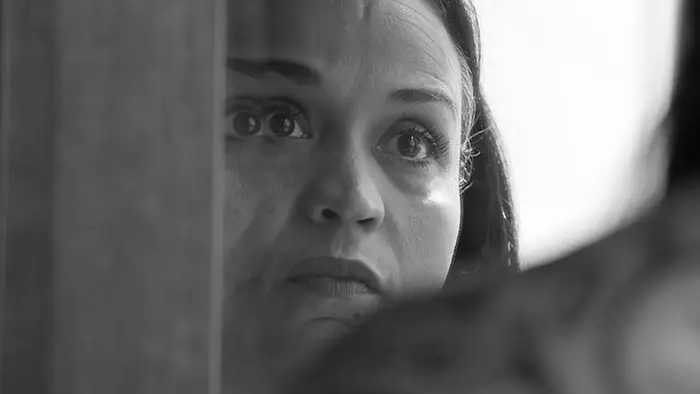 "…Robert was sentenced to 60 years for armed robbery."
One of the most impactful moments in Time comes through Sibil's ability to convey her feelings as an African American affected by the prison system. Her words are brimming with passion and eloquence as she speaks of her struggles and triumphs since Robert's sentencing. Time uses Sibil's zeal for justice masterfully in a montage of her orating about everything she has overcome and the power of forgiveness. The montage is so empowering that even a non-religious person can feel a sense of spirituality within her words.
Time is a documentary that moves the audience to action. The film allows the viewer to see every moment of Sibil and her children's experience. You see the restrained anger when bureaucratic incompetence fails her; you witness the longing to reunite with a loving father; you feel the pain of isolation and experience the incorruptible joy of freedom. Time is a movie that focuses on one family yet speaks so poetically about strife that impacts millions. Though the film has moments where emotions are undercut by shifting timelines, it still tells an increasingly relevant story of inequality dating back far before 2020. I highly recommend this for fans of political action or socially-conscious documentaries.
Time is available on Amazon Prime.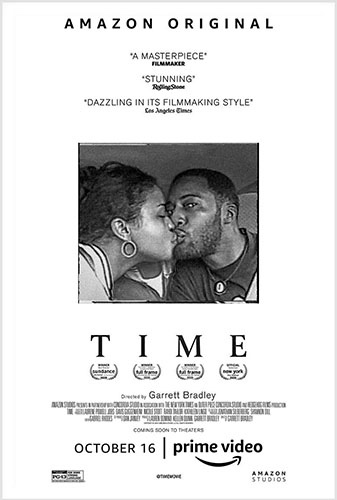 "…an increasingly relevant story of inequality..."