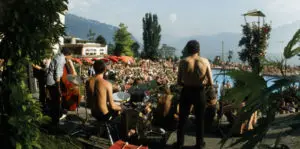 In the 1970s, a man by the name of Claude Nobs came up with the idea to bring together jazz musicians and those that love the genre in one place. It was known as the Montreux Jazz Festival. Writer-director Oliver Murray's They All Came Out to Montreux tells the story of the festival and the man behind it all.
Nobs was a jazz music lover and a bit of a musician known as a "crazy guy." His passion was not only for jazz but also for him to share it with thousands of people all over the world. The seeds were planted after pitching the idea of a jazz festival to an executive at Atlantic Records during an unscheduled meeting. As the festival grew over the years, so did the man's ambition. To create an ultimate music festival, he brought more genres into the mix, such as rock 'n' roll and gospel. The idea to bring more groups in was simply for musicians to meet up, get to know each other, jam together, and for fans to enjoy the music.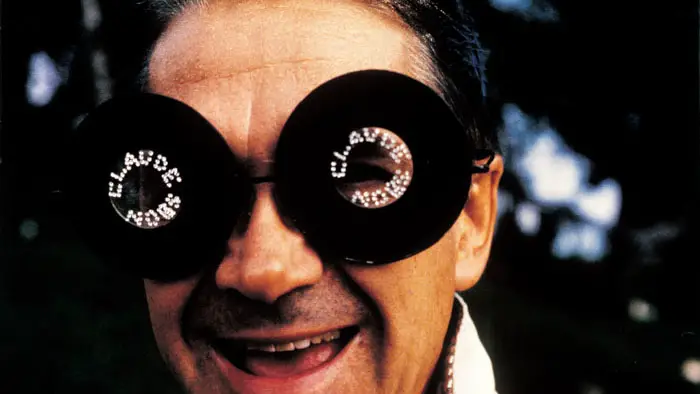 "…bring together jazz musicians and those that love the genre in one place."
One day, during a Frank Zappa gig at the Montreux casino, one man fired a flare gun into the air, causing the building to erupt in flames. This put an end to the event as well as Nobs' dream. One positive to come out of this unfortunate event is Deep Purple's "Smoke in the Water," written about the disaster. The fact that this song was written about this particular incident is news to me, but Murray spreads such interesting facts throughout the documentary.
They All Came Out to Montreux opens with a nearly 6-minute high-energetic performance by the late great Aretha Franklin and is filled with multiple performances from the likes of Les McCann and Eddie Harris, Nina Simone, Ella Fitzgerald, Santana, Deep Purple, and more. Although some documentaries can be too informative in a way where the information is just constantly thrown at you and seems overwhelming, that is not the case here. It is very easy to watch because of the numerous performances throughout. This is a super-interesting documentary that fans of jazz love, and music buffs will also appreciate it.