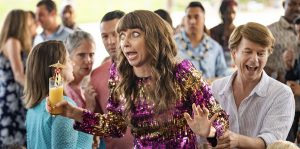 I don't necessarily want to be yet another critic piling more animus toward Adam Sandler's films and the sweetheart deal he has with Netflix. Over the lifespan of Happy Madison Productions, my personal experience is his films miss far more than they hit, but why? That's the question I asked after watching his latest, The Wrong Missy.
First things first, directed by Tyler Spindel and written Chris Pappas and Kevin Barnet, The Wrong Missy stars David Spade as the straight person to a very full cast of wacky characters. As Tim, Spade plays a mildly successful businessperson in life and profession. Tonight, he is on an online date with Missy (Lauren Lapkus). Missy is a free spirit with an aggressive form of A.D.D. Due to her constantly pranking him, their date together almost lands Tim in the E.R. after an altercation with WWE Superstar Roman Reigns.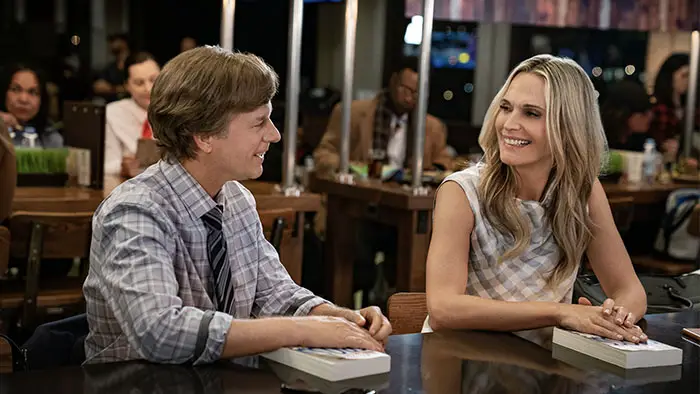 "Turned off by her loud, frenetic energy, Tim ditches Missy."
Turned off by her loud, frenetic energy, Tim ditches Missy. As luck would have it, Tim finds himself in the company of a random stranger, Melissa (Molly Sims). The former Miss Maryland and Tim hit it off in a soulmate kind of way. The two have a quickie in a broom closet, and Tim asks for her number.
Meanwhile, the company he works for was recently purchased by Jack Winstone (Geoff Pierson), who decides to take his new employees on a working retreat to Hawaii (with spouses/partners). Tim decides to ask Melissa to be his partner on the trip, and when he arrives at the airport, Missy is there instead… and we have our title.
Missy, then proceeds to turn Tim's personal and professional life upside down by getting drunk at the company mixer, provide questionable marriage counseling to his new boss' wife, and meddle in the all-important departmental talent show. Ultimately, Tim spends a lot of time with Missy and gets to see a different side to her, and the whole production wraps up with the typical feel-good ending.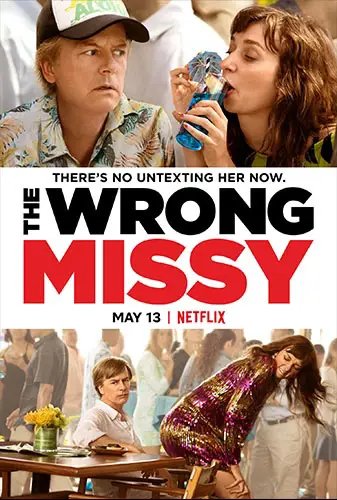 "…that's how the Three Stooges and the Marx Brother made their claim to fame."