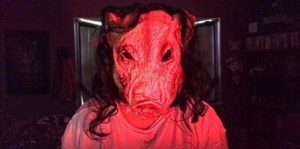 There is a Disclaimer And Trigger Warning at the outset of the short film The Witches Tale meant to assure us that writer-director Ashley Nicole is not a devil worshipper. It's a good move because, for its entire seven or so minutes, we watch as she essentially performs a satanic religious ritual. Fun stuff.
There is no plot and, thus, no real "tale" to speak of. Instead, the dialogue-less movie simply follows a solitary young woman (Ashley Nicole) as she makes a very bloody offering to the Pig Demon (Christian Gonzalez). That in and of itself is creepy, but Nicole goes ahead and ups the ick factor almost immediately with a shot of her slicing her forearm with a cleaver. Lovely.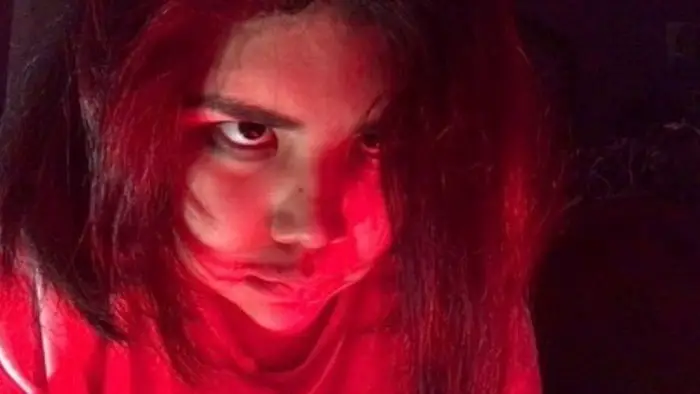 "…she essentially performs a satanic religious ritual…"
The film is almost experimental in nature, more concerned with creating a sinister impression than telling a meaningful story. Much like Nicole's earlier production, The Killer Tales of Dr. Devil, The Witches Tale retains the grimy, low-budget atmosphere of a snuff film, awash in garish red hues, natural shadows, and flowing freely with fake blood. While budgetary constraints might enforce the style, the filmmaker gamely leans into it and comes up with movies that, while not necessarily prime examples of narrative storytelling, evoke a very distinct, albeit ugly, feeling. And there is something to admire in that.
The acting by Nicole and Gonzalez is fine, and you'd be hard-pressed to find someone who can pull off the dead-behind-the-eyes look better than Ashley Nicole. But the acting is secondary in visual exercises like this since the actors are simply live props placed in the scene to animate the art rather than progress the story. Plus, the entire thing is enhanced to great effect by the strange, unearthly music that plays throughout.
Traditional is not a word you would use to describe The Witches Tale. But cinema embraces all individual forms and levels of expression, and it welcomes short form visualists like Ashley Nicole. However dark her material is, it is indicative of an exciting emerging artist.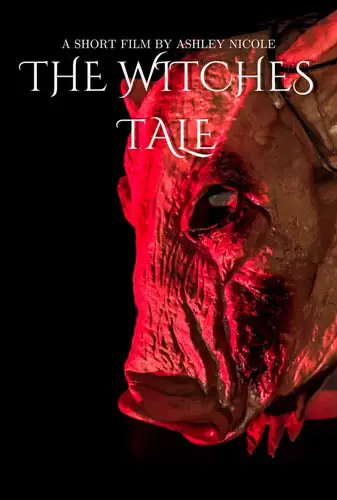 "…writer-director Ashley Nicole is not a devil worshipper."