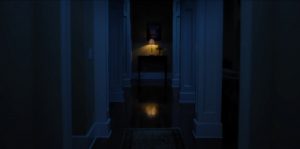 Inspired by the German folk legend The Pied Piper of Hamelin, The Whistler recalls the type of tale that is typically told around a campfire with a flashlight pointing upwards from underneath someone's chin. It is very akin to how those camp counselors hoped to scare us all those years ago in summer camp. It's just spooky enough to make those who easily frighten have trouble falling asleep. Although the pervasive eerieness will only barely satisfy those who generally demand a bit more terror in their stories. But really, anytime you tell a tale involving creepy children, you're halfway home to a gratifying ghost story.
Karis Cameron makes an ideal babysitter, caring but not without attitude. When Becky asks her sister if she's a virgin, her response is, "I'm a grown-up." Hmmm…if that's the case, I'm not sure Lindsey would survive a contemporary horror movie. But based upon The Whistler, I'm open to following Stang down whatever path she chooses to drive the story.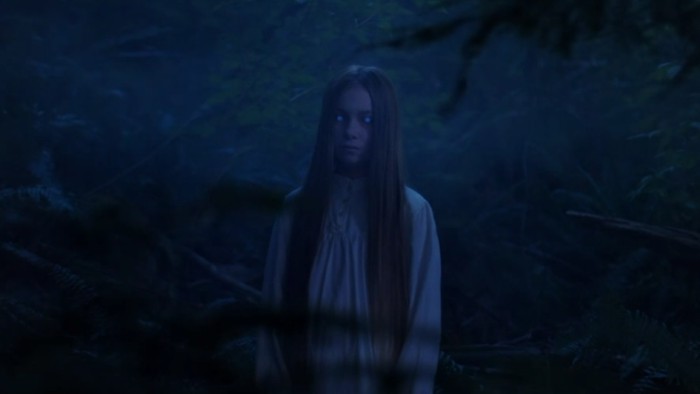 "…just spooky enough to make those who easily frighten have trouble falling asleep."
As Becky, Baya Ipatowicz is just bratty and premature enough to register as endearing and not obnoxious (which is so often the case with bratty kids in movies). Cameron and Ipatowicz make a nice pair of siblings, with neither character too annoying or off-putting.
But the real star here is the atmosphere. Stang displays a remarkable command of narrative as well as craftsmanship. The camerawork in The Whistler is smooth, the production design is tight, and the music is used appropriately in the service of supporting the creepy mood. All of the elements are in place for a compelling piece of nighttime spookiness. By the film's end, I wondered if this short might be the teaser for a feature-length piece that Stang might be working on. I hope so, since The Whistler is as good as, or perhaps better than, any current feature-length PG-13 horror movie.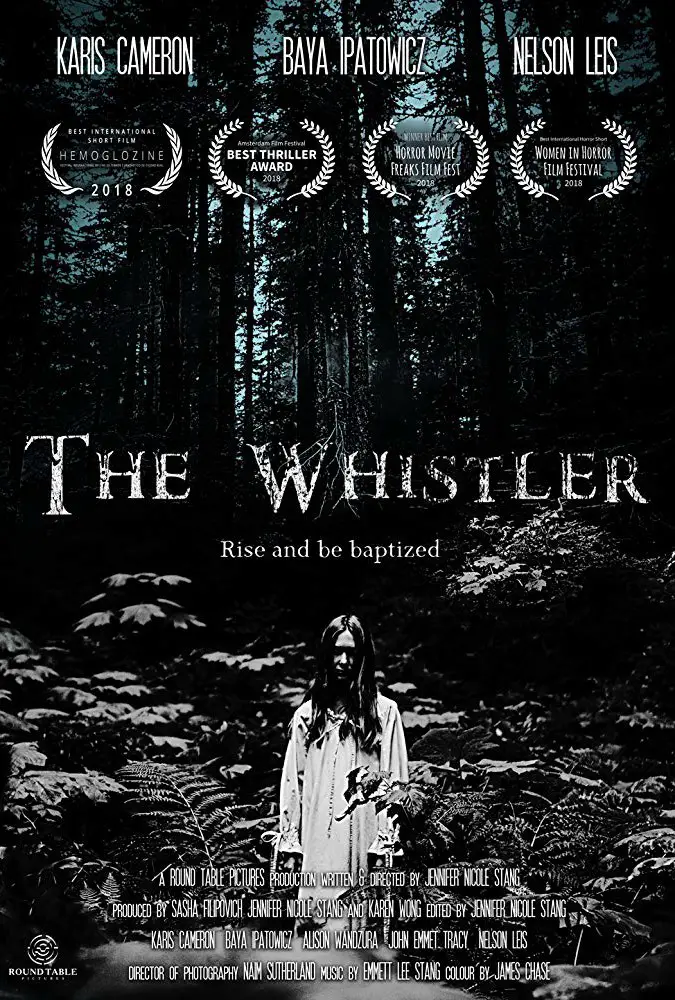 "…packs more uneasiness in just over ten minutes that many modern horror features do in two hours."