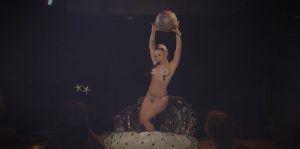 Anyone who loves art and stories understands that connection between us, as human beings, and nature. Living in the wild is rife with parallels and metaphors. Films, specifically documentaries, have a way of shining light on these connections. Writer/director Willemiek Kluijfhout's The Taste of Desire makes several connections between humans and oysters.
Essentially a food documentary, the film opens with the social elite slurping down precious oyster meat at a private party. Of course, we also know that the highly sought-after shellfish is considered an aphrodisiac — stimulating and heightening the sensation in the act of making babies (I'm such a prude). It's here that the filmmaker begins to explore the complexities of human desire through the oyster.
Kluijfhout takes around the world interviewing and observing several subjects with tangential relationships to the oyster. One young woman goes out every morning, dons scuba gear, and hunts for oysters on the shallow seafloor. She later discusses her battle with anorexia and how engaging in this male-dominated industry played a significant role in her recovery and self-image.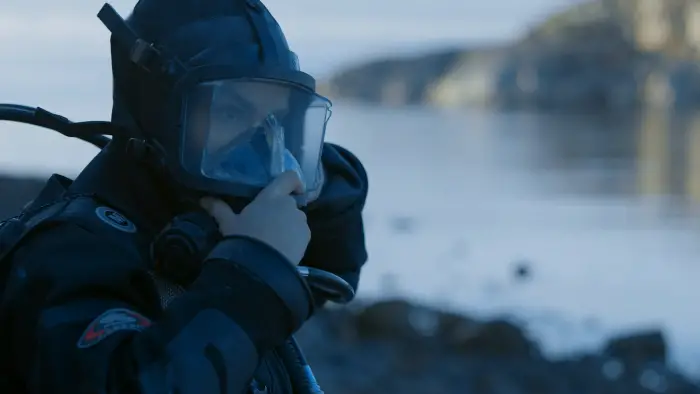 "… makes several connections between humans and oysters."
Next is a jeweler from Japan, who waxes elegantly about her fascination with not just pearls as jewelry, but how it's formed from debris on the ocean floor, but also the imperfections that are removed to produce the perfect pearl. In the States, we have a woman who performs a burlesque Oyster dance and connects with her profession, sensuality, and desires associated with her on and off-stage life.
The documentary isn't always about abstract ideas as some of the subjects are oyster fishermen and farmers whose lives contrast wildly to the wealthy tux-wearing end-user. There is also a 3-star Michelin chef and sophisticated foodies thrown in the mix. Let's also add the omnipresent voiceover of the oyster questioning and observing human behavior.
The Taste of Desire is not your typical food documentary. It is more of a poetic art film. It's less about the oyster itself and has only a few scenes of its actual preparation and presentation at a restaurant table. It is a study of desire and human nature, almost like an essay or anthology set against the beautiful surroundings and backdrop of the oyster. The stories are thoughtful, but let's be honest, if you're looking for elegant oyster dishes or tales of erotica, you'll be sorely disappointed. If you're a student of human nature, like me, there might be just something here for you.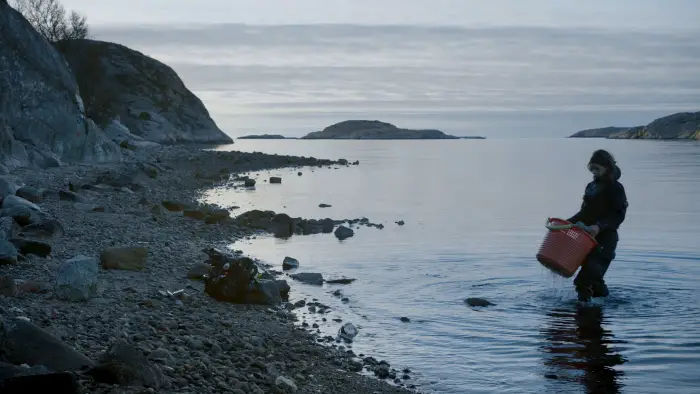 "…not your typical food documentary. It is more of a poetic art film."