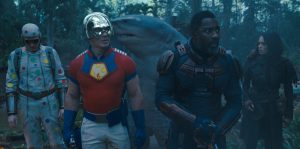 Writer/director James Gunn's The Suicide Squad has taken the early lead for my favorite movie of the year. First off, no, you don't need to have seen Suicide Squad to enjoy this. Yes, there are returning characters, but it's easy enough to figure out their powers and backstories. My suggestion to you is to know very little about this before going in. As such, I will not say much about the plot or characters because the best part of the movie is the emotions you'll feel the first time you experience it.
What I will reveal about the plot has been shown in trailers and character posters. Amanda Waller (Viola Davis) pulls together another government-sanctioned covert operation and recruits a new crew of DC lower-tier villains to invade the remote, enemy-infused island of Corto Maltese. There they are tasked with taking down a top-secret destructive science experiment featuring one of the comic publisher's most infamous kaiju.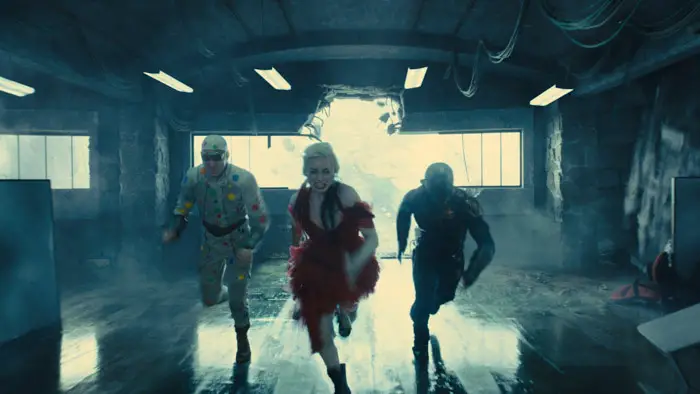 "…recruits a new crew of DC lower-tier villains to invade the remote, enemy-infused island of Corto Maltese."
Leading the squad again is Rick Flag (Joel Kinnaman), and returning members include Boomerang (Jai Courtney) and Harley Quinn (Margot Robbie). They are joined by Bloodsport (Idris Elba), Peacemaker (John Cena), Ratcatcher 2 (Daniela Melchior), Polka-Dot Man (David Dastmalchian), Weasel (Sean Gunn), and King Shark, to name a small fraction of the overall team.
Again, it's not worth going into too much detail beyond this because each plot twist is an endorphin-inducing revelation. The first thing you're going to notice is that The Suicide Squad is clearly a James Gunn production through and through. Unlike other DCEU titles, Gunn has been given the veritable keys to the kingdom to tell this story. Speaking of, just as Gunn takes us down a familiar path, he pulls a 180 into unexplored and unexpected territory. The sub-mission to rescue Flag goes in a truly f****d-up direction.
No one is safe, and decency is thrown out the window. Not since Deadpool has a movie ever been so f****d up. Though Deadpool wandered more into the sexual and scatological terrain, The Suicide Squad, instead, blurs the line between cartoon violence and gory realism. There are images that I can't unsee. Gunn plays heavily into the expendable nature of the titular team. It's also not a good day to be an evil henchman.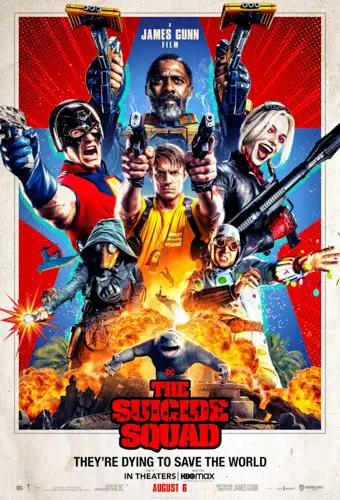 "…that rare sequel that far exceeds its predecessor..."