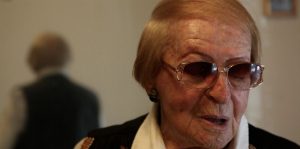 The world is continually changing for better or worse. But could our attitude and outlook on life have a beneficial effect on how we live that life…especially into our twilight years? Actress/writer, now producer Evelyne Tollman-Werzowa takes the subject head-on with her documentary film, The Stand Up Doll, following her good friend, Risa Ingelfeld, closely.
The Stand Up Doll refers to the old toy doll that wobbles back-and-forth whenever you knock it, but eventually stand straight up again no matter how many times you push it down. This is the life of Risa Ingelfeld. Living in Vienna, Austria before World War II, Risa saw her beloved hometown slowly turn on her, her family, and her people, just as the Nazis took power in the country. Because she was attractive at her young age, she somehow managed to survive and escape the Nazi occupation of Austria, but not without witnessing the fate of many of her family members and friends—including her father, who was dragged off to a concentration camp in Auschwitz.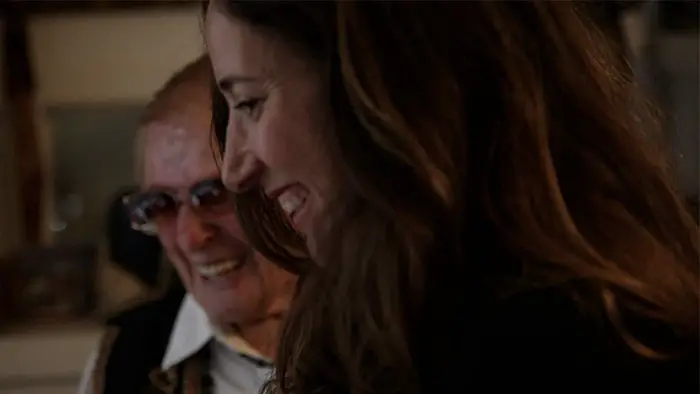 "…she somehow managed to survive and escape the Nazi occupation of Austria…"
Eventually, Risa would make her way to Northern California, where she would work at a school, teaching young children, and finally start a family of her own. While experiencing the freedom and relative safety of the United States, life would continue to be hard on Risa. It would be her response to life's struggles and tragedies that become the focus on The Stand Up Doll.
The film is not like your typical documentary. Director Evelyne Tollman-Werzowa serves as the host of the documentary. She has Risa sit in front of a microphone as she pitches questions to her, and then Evelyne comes on camera to talk more about her friend. What comes across most in Evelyne talking-head confessional is how special a person Risa is to her and how profound her approach to life is. Evelyne would not narrate Risa's life, but provide commentary on her life and how the events of Risa's life would shape her character and philosophy.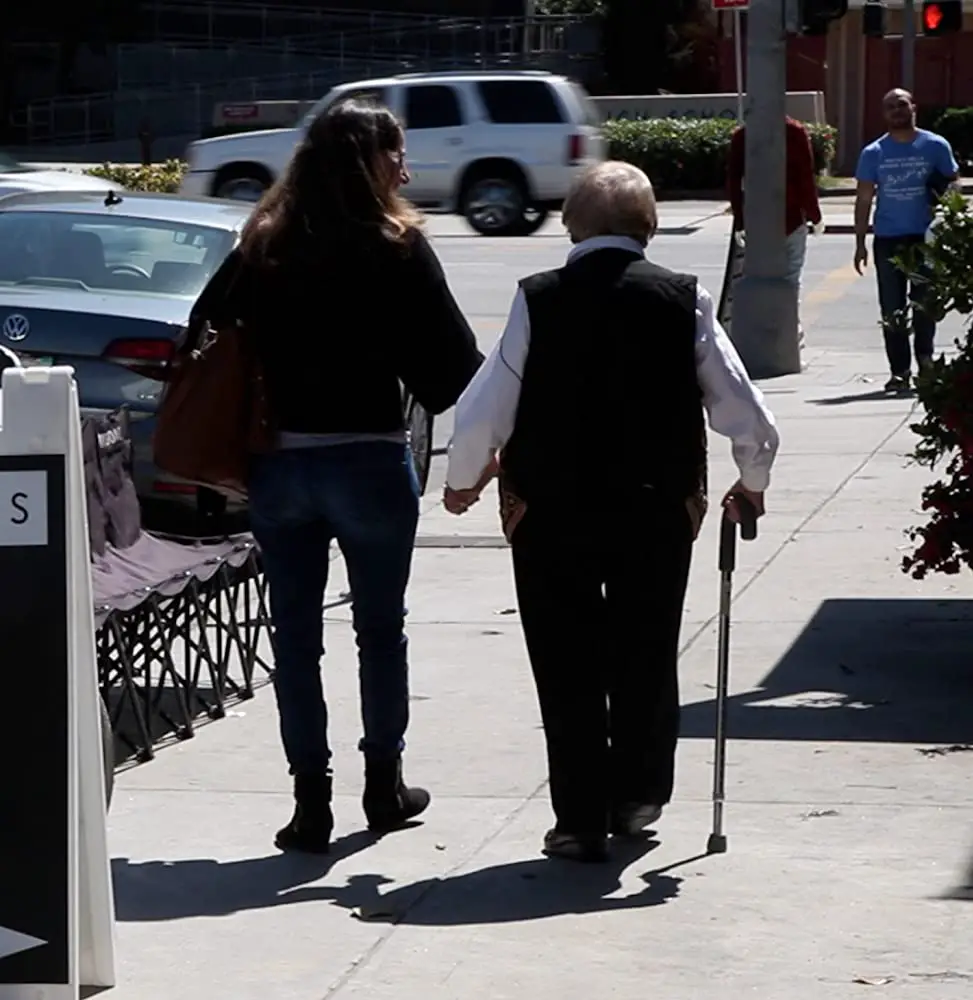 "…a stellar job convincing audiences that Risa's story is worth watching..."