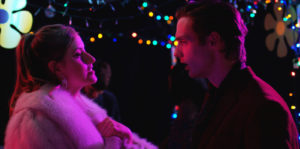 It is Violet's narrative where The Sound of Violet spends most of its dramatic capital. What starts as an account of a prostitute milking every last dollar from Shawn slowly shifts to a cautionary tale about human trafficking. Unlike Pretty Woman, Violet is not a freelance callgirl but owes a never-ending debt to Anton. If you do minimal research on sex trafficking, you'll know this "debt" is how thousands of girls and women are forever enslaved to their pimps and traffickers until they are no longer helpful.
I'll be honest. I'm not an expert in Autism or human trafficking. I'm here to judge this title solely as a film. And it is not for everyone. It's suited more for fans of romantic comedies, Lifetime, and the Hallmark Channel than it is for the sophisticated arthouse crowd. I make this qualification because the rom-com fan will be a better fit for Wolf's feature, while the arthouse critics will rip it to shreds. As the film dives into the world of prostitution and trafficking, its dark tones fit more on the television-dark end of storytelling than it does big Hollywood studio-dark.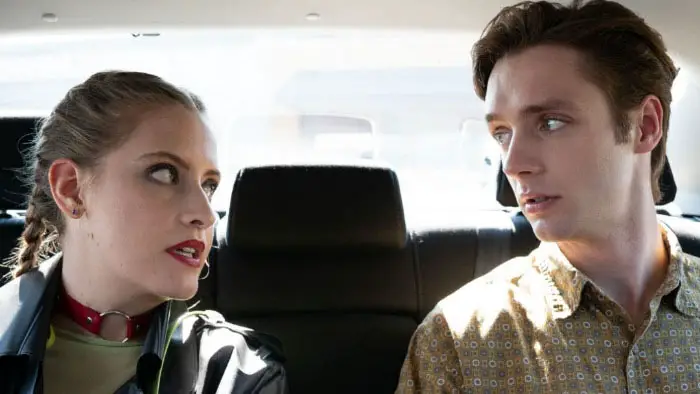 "[Cleary] nails the extremes of her character…"
So what did I think? Once I understood what side of the spectrum The Sound of Violet fell on, I was in. The tale plays out like a romance novel in many aspects. Shawn's Autism is what makes him the only person in the world to see Violet for who she truly is: a person in trouble and in need of love. His faith comes into play as the deeply religious Ruth only sees a prostitute, while Shawn sees Violet's potential for redemption.
The standout performance comes from Cora Cleary as Violet. She nails the extremes of her character, a professional escort who is also a victim stuck in an impossible situation. However, it's her character's emotional journey regarding Shawn where she truly shines. Cason Thomas has the most challenging part, needing to pull off playing a person with Autism. He has to straddle a delicate line between authentic and parody, and he walks it with nary a stumble.
Once I embraced the film's true intentions, I found The Sound of Violet a bold and engaging film. For writer/director Allen Wolf, it's risky storytelling. I admire filmmakers who are willing to take risks, especially when it comes to shining a light on the true epidemic that is human trafficking. It's a problem that exists in every corner of the world and a plight that's permeated every aspect of class and culture, buried so deep that no one ever talks about it.
The Sound of Violet opens in limited theaters on April 29. Visit its official website to learn more.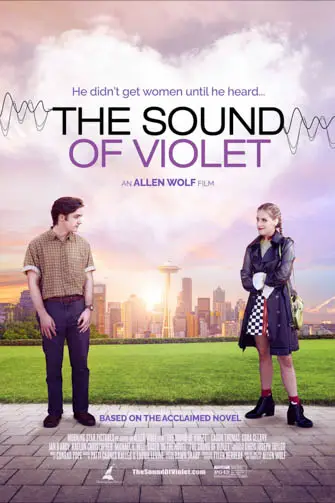 "…a bold and engaging film."