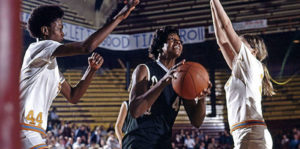 Women have come a long way in sports since the days when they weren't allowed to play the same games as men. It was only a few decades ago when professional women's leagues were created for the major divisions such as soccer, basketball, hockey, and more. Athletes such as Lusia "Lucy" Harris paved the way for females to make their mark upon the sports world and the planet at large. Director Ben Proudfoot's The Queen of Basketball tells her story for all to know and be inspired by.
Born in 1955, Harris grew up in a small Mississippi town watching basketball on television, believing she could do what those players did; she was right. Harris would go on to become the star player at Delta State, a three-time national champion, and an Olympian. The proud mother was also the first woman drafted by an NBA team and a hall of famer, all while being bi-polar. Harris set a new standard for what females were and are capable of.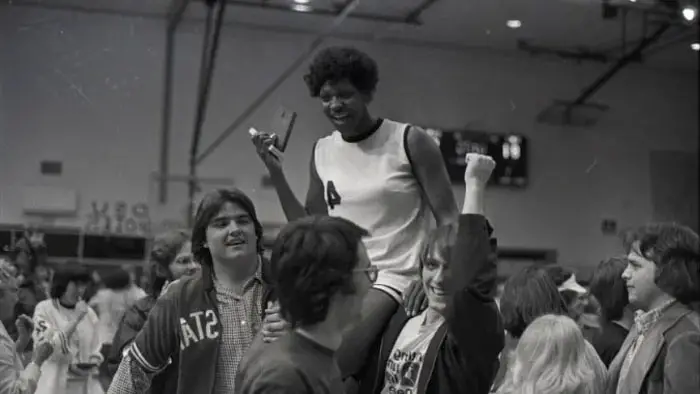 "…the first woman drafted by an NBA team and a hall of famer, all while being bi-polar."
Produced just before her death, the story is told straight from the mouth of Harris. The filmmaker uses accompanying newspaper clippings and archival footage to augment what she's saying. It is beautiful that the basketball star gets to tell her story. That she does it in such an adorable way that you can not help but smile along with her is a joy. Harris often giggles while talking, almost as if she is embarrassed, shy, or even amazed by her accomplishments; not that anyone could blame her.
The Queen of Basketball reveals that when the Utah Jazz called Harris to try out for the team, she turned them down because she believed it was more of a publicity stunt. One can only imagine what could have happened if she would have made that flight and tried out for the professional basketball team. However tantalizing, the "what ifs" will always be just that. Nevertheless, it is still a remarkable feat to be the first woman to be drafted by an NBA team. To her last day, Harris never regretted not taking the offer to play for the NBA because she believed being a mother was worth it.
It is such a shame that among all of the amazing accomplishments Harris has to her name, not enough people bring her name up in sports these days. You have to think that if she were a male and had the same accolades that her name would be brought up ad infinitum with the likes of Larry Bird, Magic Johnson, Kareem Abdul-Jabbar, etc. Stories like these are why documentaries exist. They bring to light those who are truly remarkable people that deserve to be celebrated. With The Queen of Basketball, Proudfoot celebrates Harris in all the right ways.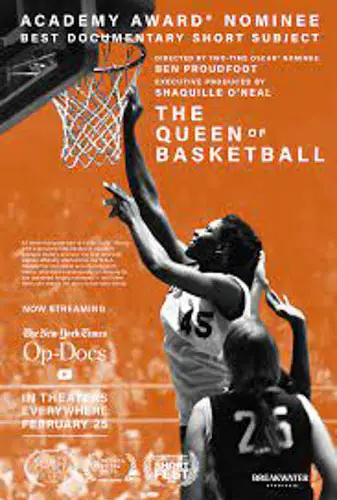 "…celebrates Harris in all the right ways."