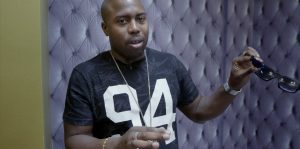 "Today, I'm going to teach you everything you need to know about game," a speaker says to a roomful of men in Barnaby and Matthew O'Connor's riveting film The Pickup Game. Emasculated, sad-sack men are lured by the seductive promise of becoming popular with women into what can only be described as cults. The O'Connors delve deep into "the dark side" of a sub-culture, along with its misguided beliefs and teachings, most of which amount to tricking and manipulating girls into bed. It's a riveting, shrewd documentary that couldn't be more pertinent.
Ross Jeffries proudly claims to be one of the first men who taught other men how to get women into bed. He speaks candidly about his past and borderline-psychic (psychotic?) manipulation tactics, including terms like "anchoring" a person. He published a hugely influential book about seducing the opposite sex. He seems to express regret towards the end of the film but stubbornly denies responsibility for the ripple effect of his so-called doctrine.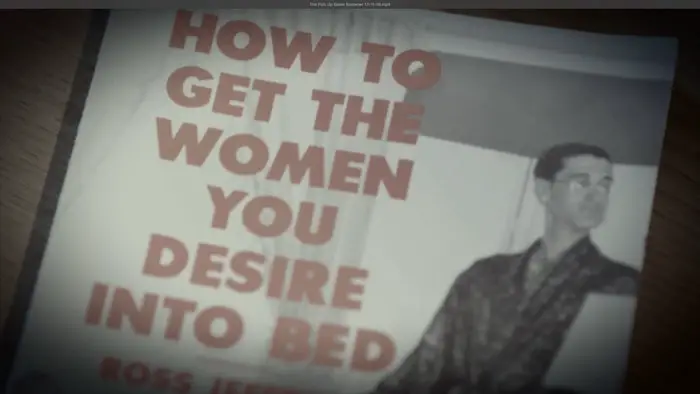 "…tracing the history of 'seduction groups.'"
The filmmakers travel from London to Toronto to Los Angeles to New York, and so forth, tracing the history of "seduction groups." They detail how Project Hollywood, a grimy house full of pickup artists (and Courtney Love!), was eventually exposed by Neil Strauss, one of its members. His widely-publicized whistleblowing led to the opposite effect: a plethora of increasingly wealthy "artists" followed, forming groups that involved chanting, courses with multiple steps, and the female psychology distilled to a few poorly-written chapters.
"You got attraction, comfort, and seduction," a pro womanizer states. Using squirm-inducing footage that the pickup artists themselves shot of stunning insecure women into a stupor (and into bed) with their bull-headed arrogance, they demonstrate how simple it all really is. Their courses – ranging from $3,000 to upwards of $10,000 – are boot camps, one-on-ones with the masters that promise to imbue the most insecure dweeb with the confidence of a Spartan.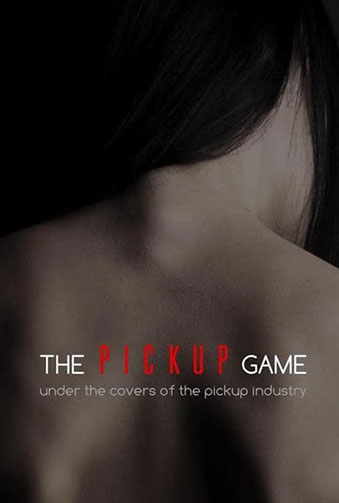 "…compares Asian girls to obedient dogs, among other things."