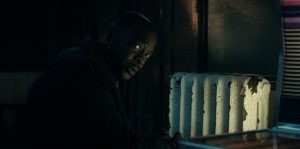 About halfway through The Oak Room, gruff barkeep Paul advises drifter Steve to "goose the truth" as he relays a story to Paul. The term refers to buffing up a lifeless story with pizzazz and action. Ironically, Paul could just as well be talking about the movie he's in.
The Oak Room boasts a spectacular setup worthy of an old-school western, but with more snow. On a dark and stormy night somewhere in the Canadian boonies, Paul (Peter Outerbridge), a local taverner, has just closed up shop for the night. He is busy counting the day's tally and tidying up when a mysterious hooded figure blows in from the blizzard outside. Despite Paul's declaration that the bar is closed, the hooded figure advances into the bar.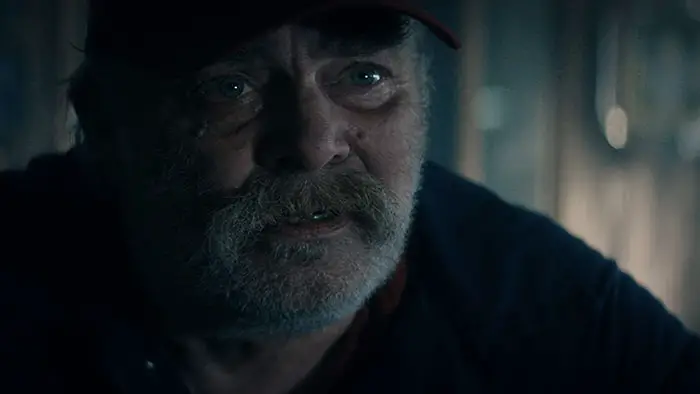 "Steve surprises Paul by presenting him with a gift of his own."
This strange hooded figure is about to encounter the business end of Paul's baseball bat when it is revealed to be the long-lost Steve (RJ Mitte), a young man who deserted the town several years ago. Steve has ostensibly returned to collect his deceased father's ashes that Paul has been keeping safe since the funeral, which Steve couldn't be bothered to attend.
This is not a pleasant reunion, however, with hugs and trips down memory lane. Steve's sudden and unexpected arrival has reignited an old and bitter beef between himself, Paul, and a shady and violent man named Stelli, whom Paul has informed that Steve has resurfaced and is presently at his tavern.
But Steve surprises Paul by presenting him with a gift of his own. It's not the bounty of cash that Steve apparently owes to Paul and Stelli, but something more intangible. "I've got something better than cash," Steve tells Paul. Paul assumes that Steve is presenting him with guns, drugs, and booze. But Steve looks Paul dead in the eye and says, "I've got a story."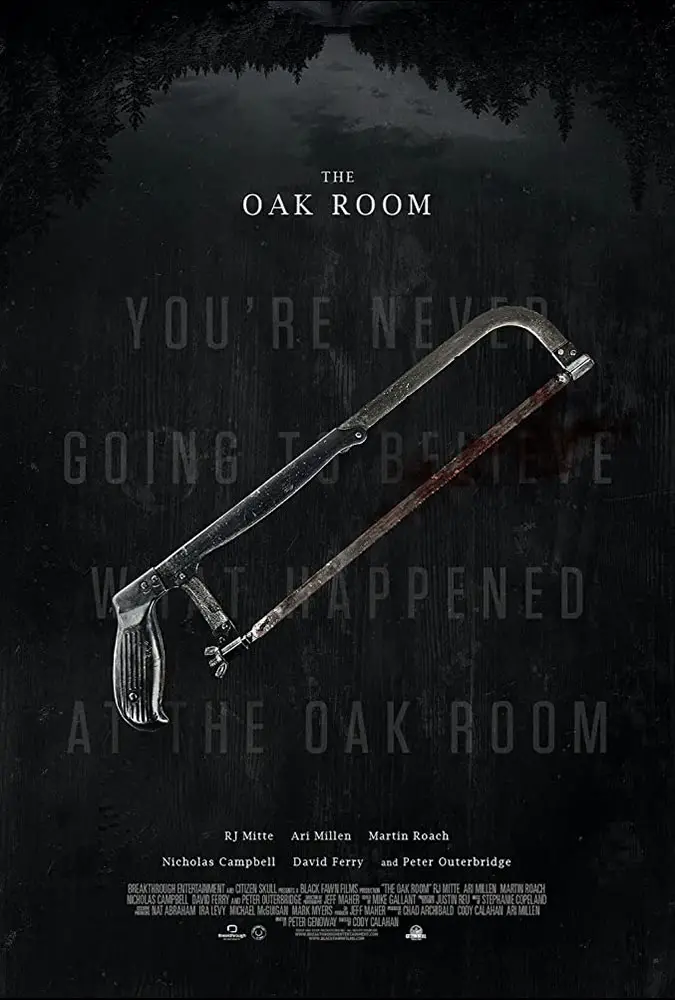 "…what happened at The Oak Room?"