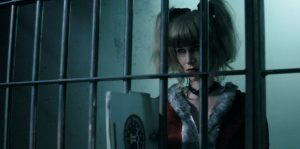 Paul Tanter, the director of The Nights Before Christmas, started his filmmaking journey in 2008 when he wrote and starred in Jack Says. A few years later, in 2011, he began directing movies and has already racked up more than two dozen titles. In 2017, Tanter released a Christmas-set slasher flick, Once Upon a Time at Christmas, and it rules. It is a well-paced, gory horror movie that should appeal to all genre fans.
Now, that movie gets its first sequel. The Nights Before Christmas picks up a year after the original ends, with Courtney (Keegan Chambers) having moved away from her family in an effort to forget the massacre she witnessed. As the holidays roll around again, her dad tracks her down and begs Courtney to come back home for Christmas. Reluctantly, she agrees, but her dad meets an untimely fate at the hands of Santa Claus (Simon Phillips) and Mrs. Claus (Sayla de Goede).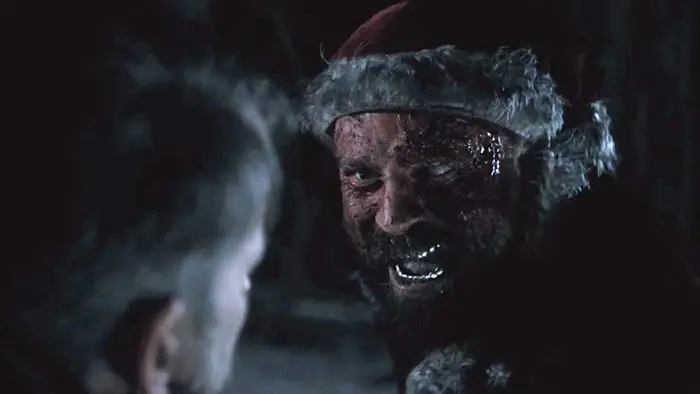 "…her dad meets an untimely fate at the hands of Santa Claus and Mrs. Claus."
They've returned to kill those they did not the first time around and they have their eyes set on a new group of "naughty" people to hunt as well. But now, FBI agent Natalie Parker (Kate Schroder) and Sheriff Thompson (Michael Swatton) are on the trail of deranged serial killers. Can the law enforcement stop Santa and Mrs. Claus before they claim more victims?
The Nights Before Christmas is not quite as gruesome and fun as the first movie, but it is still mostly an enjoyable ride. The biggest problem is just how many different threads are being followed at once. There are the survivors attempting to make something of their lives, the therapist helping them, the FBI profiling and trailing the killers, the people on the "list," and, of course, the deadly Christmas loving duo themselves. That is, at least, two too many subplots, and it leaves the others with little room for proper exploration.
Aside from seeing a therapist, how are the survivors grieving? What is Courtney's job in the city? Why did the FBI think that not telling the family the truth about the first victim (Courtney's dad) was a good idea? Because the movie crams so much in and wants to get to the next gnarly kill, none of these narratives are explored enough to give them proper weight.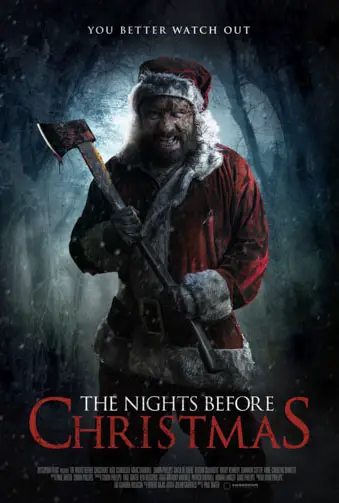 "…a plethora of plotholes abound."