What is it that makes someone exceptional? Is it an IQ number, the amount of social and professional ground you can cover in a lifespan, or is it a single event? If it is a single event, what qualifies? Writing a great novel, leading an army to an impossible victory, getting away with a major crime—all of these could be considered exceptional acts, depending on who's doing the considering.
For Donald Crowhurst (Colin Firth), the one-way ticket out of obscurity and into the halls of exceptionalism is the Sunday Times Golden Globe Race. This was a race in 1968 to see who could sail around the world the fastest without stopping, with each yacht only able to contain a single crewmember. In addition to Crowhurst's pipedreams of fame and respect, he was also inclined to enter the race for the sake of his struggling business, which would hopefully enjoy some of his excess popularity. Without giving away the story—though history already has—Crowhurst does become famous, but for all the wrong reasons.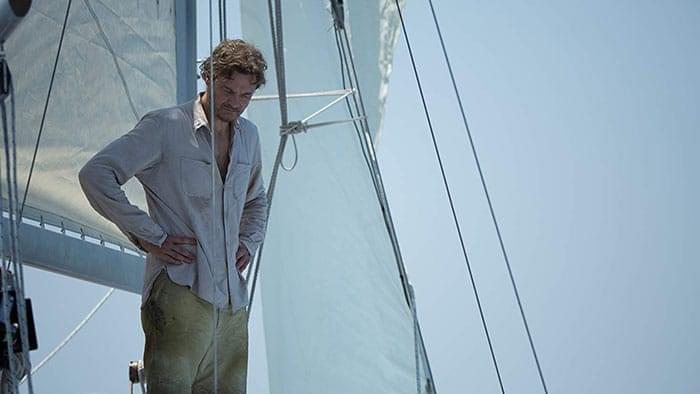 "…a race to see who could sail around the world the fastest without stopping…"
The Mercy, directed by James Marsh, tells Crowhurst's story competently and caringly, but with rounded edges and pillows everywhere, so when the fall happens, the audience isn't hit too hard. This childproof approach to a very adult, real-world tragedy does it a disservice because the audience should feel the hard landing. Crowhurst suffers from a feeling of inadequacy and the inability to provide for his family, which is easily relatable and worthy of breaking down. But Marsh keeps his distance, choosing to capture the story in its entirety, rather than to close in on the richest aspects of the said story.  
Aside from the landing, the fall itself feels a bit toothless, as well. When you're in the middle of the ocean and in a perpetual state of failure, being alone with your thoughts isn't the ideal situation. The process of Crowhurst losing his mind—or finding it, some might say—is legible, but again, it occurs in a broad, fast-paced way, more concerned with hitting checkpoints than anything else. Of course, Firth communicates a character that's easy to buy into, but he isn't given the room to stretch the character out.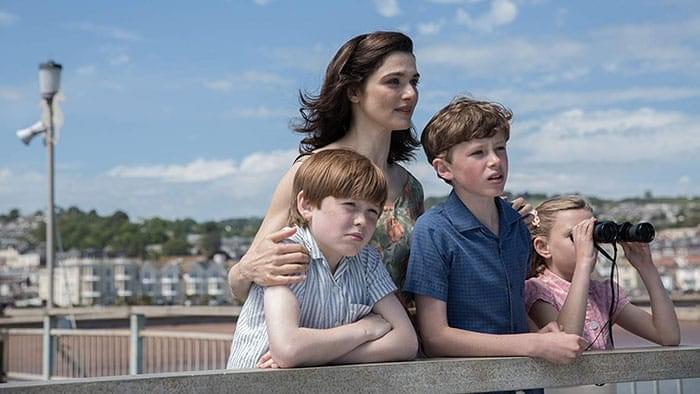 "…the hyena-like media that sniffs out a narrative, then scavenges for the stories that fit that narrative…"
Back on dry land, Crowhurst's family, led by his wife, Clare (Rachel Weisz), becomes the subject of media attention. We should all agree that a healthy media is tantamount to any well-functioning society, but there is another side to the press that Clare feels the brunt of. It's the hyena-like media that sniffs out a narrative, then scavenges for the stories that fit that narrative—in other words, doing their job backward. The tantalizing tale of Crowhurst, involving Clare's home, children, and emotions, becomes a vile feeding ground. Like the other aspects of the movie, this one is handled with the same white-bread approach.
The Mercy does a lot of things well but could have used a little of Crowhurst's ambition. Marsh is content with telling Crowhurst's story in the most mundane way possible, but because it's such a good story with an inherently involving character at the center of it, the approach still works on the most basic of levels. This is one of those movies that you watch and enjoy, then two years later you watch and enjoy it again, forgetting that you've ever seen it. This will repeat every two years until you die.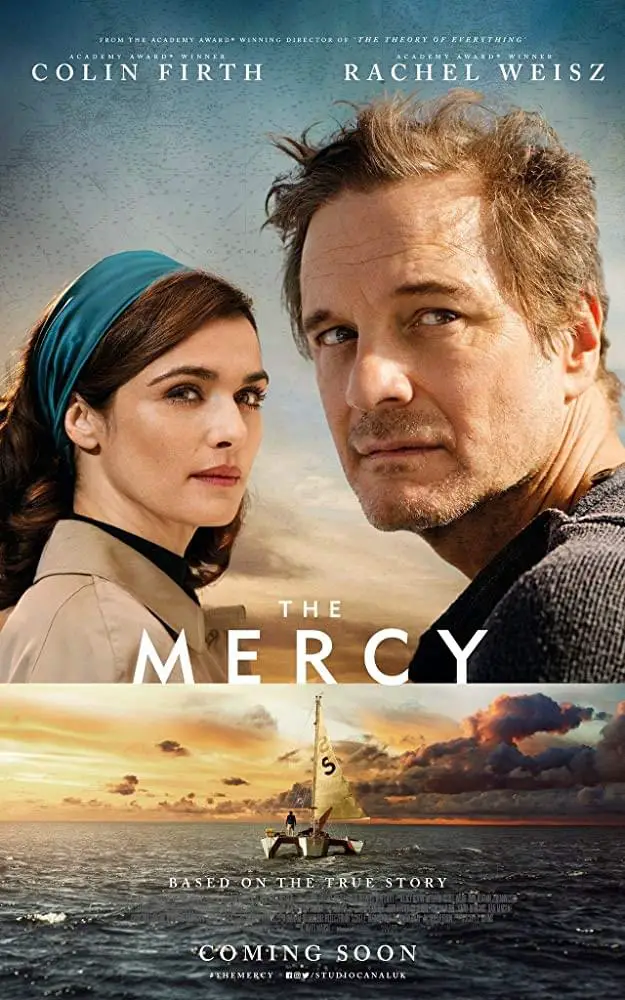 The Mercy (2018) Directed by James Marsh. Written by Scott Z. Burns. Starring Colin Firth, Rachel Weisz, David Thewlis, Ken Scott, Simon McBurney, Mark Gatiss, Oliver Maltman, Andrew Buchan, Jonathan Bailey, Anna Madeley, Adrian Schiller, Kit Connor, Finn Elliot, Eleanor Stagg.
6 out of 10 stars