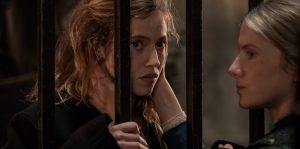 TORONTO INTERNATIONAL FILM FESTIVAL 2021 REVIEW! Mélanie Laurent firmly establishes herself as a triple threat – actor, writer, and director – with the splendid period drama The Mad Women's Ball. Imagine Milos Forman's One Flew Over the Cuckoo's Nest, reimagined in 19th Century Paris, in an all-female institution, and you'll have a pretty good notion of what to expect.
Laurent, like Forman, examines societal oppression via the prism of the confines of an asylum (and, in this case, a patriarchal society); her film, too, is particularly relevant during these times of sociopolitical uprisings. It questions faith and advocates kinship, contains moments both traumatic and invigorating. All of it is anchored by a formidable central performance by Lou de Laâge, one of the most talented young actors working today.
Lou de Laâge plays Eugénie, whom we see attending Victor Hugo's majestic funeral in the opening scenes. Eugénie lives in a constricting environment, her father's ruthless dominance overshadowing even her brother's love. Despite, or perhaps because of it, she's outspoken, passionate, constantly tittering on the edge of rebellion.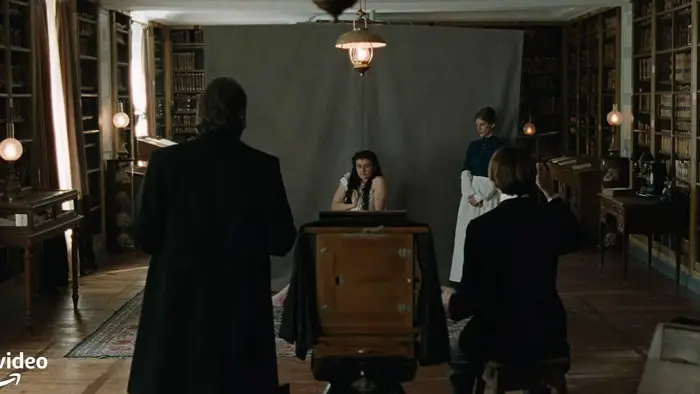 "Eugénie's defiant attitude lands her in solitary confinement, preceded…by a series of tortures…"
Eugénie also has vivid, petrifying hallucinations of her relatives' spirits talking to her from beyond the grave. She's soon committed to a female Parisian asylum against her will, where our heroine is greeted by the rigid nurse Geneviéve (Laurent), along with a variety of patients. Eugénie's defiant attitude lands her in solitary confinement, preceded and followed by a series of tortures (for example: being immersed into an iron tub filled with ice). One day, Eugénie challenges Geneviéve's preconceptions. They form a bond and plan the former's escape.
The Mad Women's Ball never bluntly states its intentions; rather, the filmmaker expresses her ideas via sharp scenes that are painfully satirical. For example, the hypnosis of a hapless young woman takes place in front of a room of leering men. That same young woman is later subjected to worse punishment. One of the patients singing at a church, mournfully but ecstatically, is arguably the film's highlight.
How much have we changed since then, as a society? How willing are we to believe, to forgive? All deep quandaries – but it's Laurent's sensual direction, sharp wit, and impeccable shot composition that lures you in. She is as assured at staging an elaborate ballroom scene as she is at helming subtler moments. Lou de Laâge is a revelation, both vulnerable and strong, determined and insecure. She scorches the screen. Laurent wisely steps back, allowing her star to shine.
The Mad Women's Ball avoids caricature or stereotype, though the grounds it walks may seem somewhat familiar. Laurent treads them with skill and passion, immersing us into a period wildly different and dishearteningly similar to ours. The result is magnificent, or, if you prefer, c'est magnifique.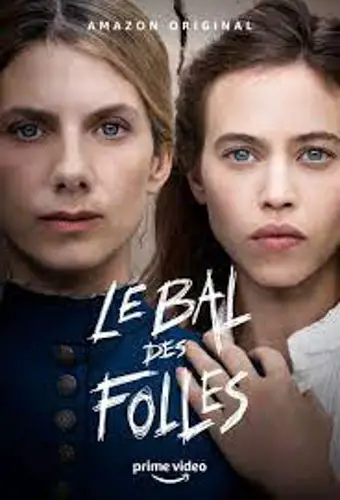 "…particularly relevant during these times of sociopolitical uprisings."