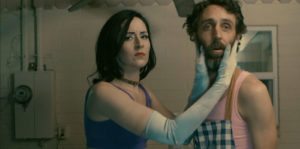 The Love Song Of William H. Shaw is the third comedy surrounding the writers of the fictional comic series and movie Fren-Zee. Creators Clif Campbell and Marty Ketola once again write and direct, while applicable cast members also return. Is prior knowledge of these characters and this world necessary to understand what happens amongst former friends now?
William "Billy" Shaw (Bradford Trojan) is two years sober, though that doesn't make him any less of a self-serving jerk. The latest thing to set him off is the fact that his two best friends, John (Eric Schumacher) and Pete (Nathan Campbell), didn't come to his "ceremony" for the aforementioned sobriety. Billy's long-suffering but sweet significant other, Katy (Olivia Blake), tries to snap him out with tacos. This minor hiccup is exacerbated by the silent hallucination of Zoe/Fren-Zee (Rachel Netherton), who beckons the screenwriter to mend the rift between Pete and John.
Unfortunately, this is easier said than done, as the former friends are at odds. Pete left John high dry to operate his comic shop, denting the latter's profits. That aside, John and Pete are pissed off at Billy for not crediting them for their work on the original Fren-Zee. Can Billy help them bury the hatchet, or will he be led to drink again due to undertaking a fruitless endeavor?
Campbell and Ketola set the tone for The Love Song Of William H. Shaw from the opening scene. During the A.A. meeting, someone is talking about their journey toward giving up the sauce. However, Billy breaks the fourth wall to introduce himself, and then Katy tells him he's being rude and loud. This means she can hear his monologue to the camera, which is like breaking the ninth wall. It is a hilarious start to a film that is equally amusing and dramatic. The subplot involving Pete buying a rare mini-series from one of John's somewhat dim employees for one-third of its true value is an excellent way of establishing the tension between the ex-besties without relying on their previous adventures together. The music video/dance number that comes before opening Pete's store on Nate Levin Day is hysterical.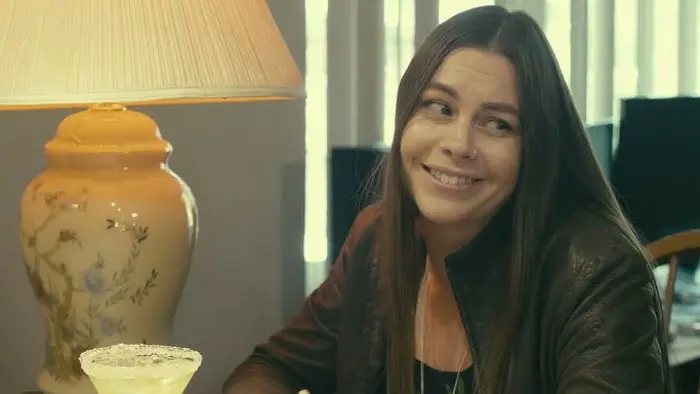 "…the silent hallucination…beckons the screenwriter to mend the rift between Pete and John."
But some stories feel underbaked or out of nowhere. Apparently, Katy is good friends with John and Pete's wives. Maybe the other movies established this, but they have one scene together that could have easily been left on the cutting room floor. Also, John and Jen (Sara Jackson) attempting to conceive a baby, while offering a sweet and funny glimpse into their lives, feels tacked on and unresolved. Again, perhaps this is a payoff for longtime fans, but within this story, this one entry, it feels unnecessary.
But these flaws don't detract from the heart of The Love Song Of William H. Shaw. The ending is funny, dramatic, and a wee bit meta. The themes of friendship, rivalry, and love are front and certain and explored authentically. The filmmakers find the right balance between affection, mocking, and the hardships of real life, giving this slice-of-life independent production a real early Kevin Smith vibe.
The cast is most assuredly the reason this flick is as charming as it is. Trojan turns a total a*****e into an affable chap. Blake is calm and shares great chemistry with her on-screen partner. Schumacher's whining, best exemplified in a fight at a convention, is hilarious. Campbell gives the regretful and dramatic moments a real weight. Netherton excels as the invisible mime who gets this part started.
For longtime fans of Fren-Zee and its creators, The Love Song Of William H. Shaw will prove a fine outing with familiar friends. For newcomers, the motion picture boasts a wonderful balance of humor and sincerity, as Campbell and Ketola maintain a pleasant but realistic tone. Yes, not every plot thread is needed, but the excellent cast and the amazing ending make this easy to overlook.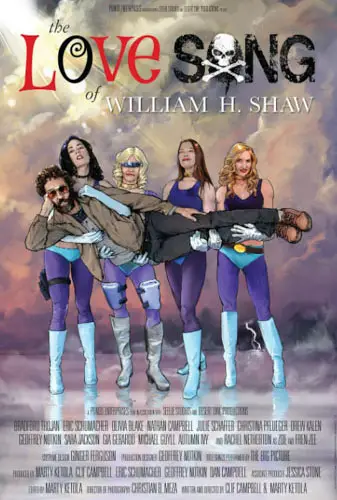 "…funny, dramatic, and a wee bit meta."