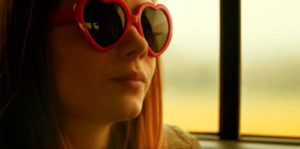 There's a sickly green light at the end of the graffiti-covered tunnel in writer/director Alex Klaus' transcendental feature debut, The Lost. Hayley (Hollie Lewis) is feeling awful on a train into London. She is still recovering from her son's death in a hit-and-run a year ago. She is given a strange flier to a mysterious event called Lucky Seven, which is supposed to change her life. Across town, Rosie (Livvie May) secretly poses for photographs for Jake (Henry McGrath), though it is driving her husband, Richard (Rob Carr), crazy.
We also meet Karl (Ella Stockton), whose career as a rock star has ended as the lead singer of his band has disappeared. He starts being haunted by Alice (Thomasin Lawson), a free spirit with heart-shaped sunglasses that won't leave him alone. These people enter the neon-lit creature movement in the city at night. They drift across each other's stories while hurdling to their unknown fates as the sound of white noise sizzles across the sky.
I shudder to think of a future without static. As analog fades, so does the flicker of a snow-covered screen. If you quote William Gibson about the sky being the color of a dead TV channel, no one may understand anymore. Along with the images of static-filled screens dotting the landscape, there is also the sound of the crackling distortion of dead channels. This fits with the recurring theme of urban ghosts, the tortured memories still trapped in the bricks of buildings.
Not to say the film ever drifts into horror or fantasy. It doesn't. In fact, The Lost doesn't fit into any of the sensational genres; it lifts these elements. It is not a noir, though the people in it are lost like the captives of old noir. It isn't a mystery, despite the secrets that seep into every dark corner of the story. It isn't even a conventional drama, as the story seems to take a step over to the side into something heavier than dramatics. Instead of the action building to more action, we end up with reflections and insights.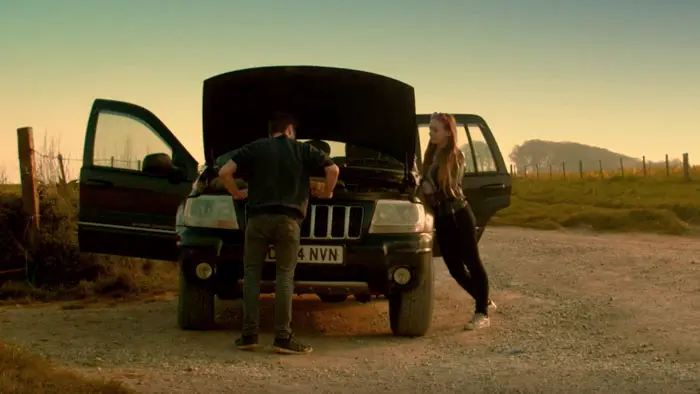 "…starts being haunted by Alice, a free spirit with heart-shaped sunglasses…"
The actors are more than up to the task. They bask in the reverberations of the characters. The only hiccup in a series of flawless performances is deciding to go broad on the dope fiends. The decision was made to play them as high comedy for whatever reason. Not subtle at all. We are talking Saturday morning cartoon-level buffoonery. Yes, people in the throws of hard drugs get zany, but crossing your eyes like a meth-soaked hillbilly? It's like having slapstick in a Bergman film.
It used to be that an Indie film was more than a low-budget production. It was trying to do something regular film wasn't, reaching higher, bending stranger, not as an event but as an experience. That is what Indies used to do, and that is what Klaus delivers here. One of the ghosts is that of the Great British Indies of the 1980s. The one that comes to mind specifically is Sam and Rosie Get Laid. The Lost harnesses the same puzzle box power of that classic, with stories intermingling into complex mosaics.
Klaus shot the film with rough yet gorgeous handheld camerawork. There is a lot of realism achieved while many images are breathtaking. His eye for intriguing decay is particularly strong, with miles of graffiti towering everywhere. This is juxtaposed with potent images of rural bleakness, all excellent ways to illustrate the stark emotional tundra the characters have inside. There is a master's touch over the colors featured, as the washed-out drab tones find flashes of vibrant shades to match personal revelation.
Klaus has reached higher here, and by god, it works. The Lost is an ambitious, atmospheric picture that reminds us of the power of Indie cinema. For those who love exploring the medium's possibilities, find this picture.
For screening information, visit The Lost official website.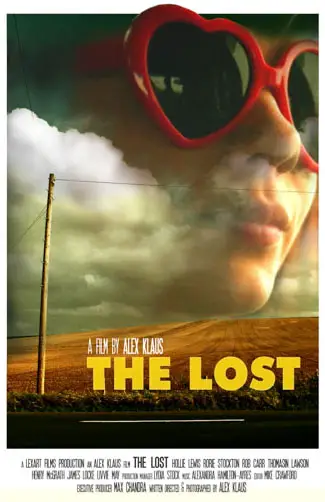 "…an ambitious, atmospheric picture that reminds us of the power of Indie cinema."