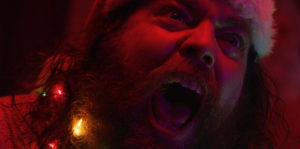 In The Leech, written and directed by Eric Pennycoff, Graham Skipper plays a priest named David. He takes a homeless man named Terry (Jeremy Gardner) and his significant other, Lexi (Taylor Zaudtke), under his wing. The two lovers are loud, raunchy, and profane when staying at the priest's house.
Eventually, David becomes annoyed with the couple but lets them stay because he believes they are "God's lost children." However, his faith is consistently tested when Terry and Lexi throw wild parties and get him intoxicated. Furthermore, they have a threesome while David is under the influence. To his disgust, the priest believes that the two are more of a curse rather than a blessing, and his faith is pushed to its limits.
With the summary out of the way, let's get into the nitty-gritty. The Leech is average at best and narratively uneven at worst. First of all, the tone is a jumbled mess because the film is in the genre of horror as well as comedy. The first half is pretty comedic, mostly because of the performance of Gardner. But that's where the buck stops.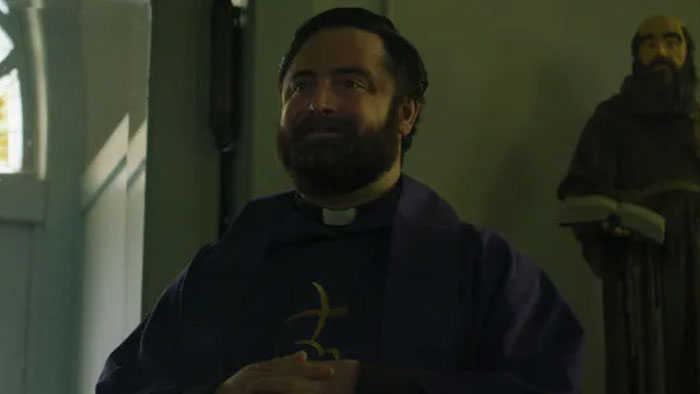 "…the priest believes that the two are more of a curse rather than a blessing…"
The second half is, I guess, spookier, but it never feels like a horror movie. Rather, it feels more like a parody of what Pnnycoff intended. The filmmaker is never able to maintain a cohesive tone. The film isn't funny enough to be a full-fledged comedy nor scary enough to be called a horror film. This seems like the embodiment of how to foolishly mix two different genres and not get much from the outcome. 
The plot is embroiled in a litany of threads that never come to a satisfying conclusion. The film zips and zaps through its narrative as inconsistently as an ADHD crackhead. The pace is fine if you like keeping up with the antics of two homeless people and an obviously sexually frustrated priest. However, bouncing around from one genre and getting into another is something that is more confounding and confusing than endearing. While art has always been subjective, in the case of this film, it can almost be seen by audiences when and where the filmmakers ran out of ideas.
In conclusion, The Leech is not a great romp in the comedic or horror genres. It has horror parody written all over it, and those are rarely any good. Yes, Gardner's performance garners a few chuckles. That aside, Pennycoff doesn't get much out of his cast or the plot other than a few tilted heads and raised eyebrows. Hopefully, Pennycoff can turn in a new film with a better aim at a specific genre.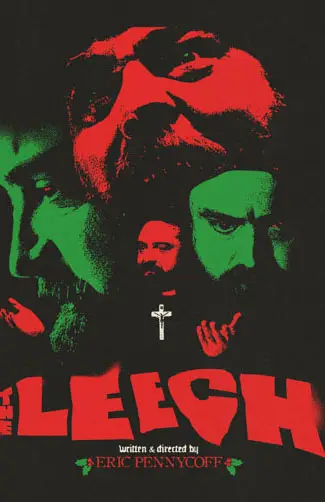 "…Gardner's performance garners a few chuckles."