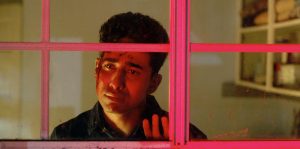 The Illegal opens in India. Here, it's shown that the main character, Hassan (Suraj Sharma), will be going off to America to pursue his dream of becoming a filmmaker. Just getting to the airport is challenging enough, with his father's heavy disapproval of Hassan's ambitions, but making do with the minute amount of resources at his disposal amplifies any problem that Hassan may face.
Once in America, Hassan's greeted by his uncle, Mamujaan (Ismail Bashey), and things are looking up for the young student. He's living with his loving family and is going to one of the most prestigious film schools in the world. This sense of relief ends when Hassan finds out about his uncle's poor financial situation, something he wasn't informed about when he decided to come to the United States. In order to stay, Hassan needs to find work as quickly as possible to help pay for tuition and rent wherever he finds to stay.
After searching vigorously for a job, Hassan comes across an Indian restaurant and gets hired after negotiations concerning his living expenses and payment. With his newfound employment, Hassan becomes fast friends with one of his coworkers, Babaji (Iqbal Theba). Babaji has been working at the restaurant for many years now and is at the mercy of Hassan's new boss, Zayen Khan (Jay Ali). Zayen Khan borderline abuses Hassan for the slightest misstep, making his troublesome stay in America even grimmer.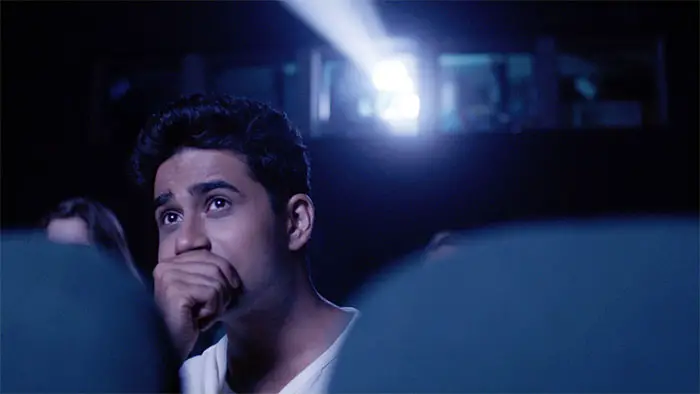 "…Hassan needs to find work as quickly as possible to help pay for tuition and rent…"
To make matters worse, Hassan's relationships and productivity sharply decline simply because his studies get in the way of his day job. Not to mention all the time he's spending with Jessica (Hannah Masi), someone who Hassan met while working and formed a relationship with. His father back home in India even starts to have health complications, furthering Hassan's reliance on his boss for money. For most of his time in America, Hassan has to ride a fine line of balance between school, work, family, and any other relationships he wishes to maintain.
Director Danish Renzu's The Illegal is the type of film that, while its execution may be subpar at points, has an emotional core that works wonders for the story. Though the plot progression gets muddled, it strikes so many chords in its 86 minute runtime that its ambition outweighs the negative. The story is one of struggle and perseverance, a look into bravery and how one individual pushes against all odds to achieve his dreams.
At the core of the film's success is Suraj Sharma's sensitive portrayal of Hassan. Even when the story tries too hard or trades in cliches, the actor exudes a warm optimism that gets audiences on his side no matter what. The supporting cast all do what they can as well, though several of them, Hassan's parents especially, are underwritten. Masi and Sharma's chemistry is sweet, allowing for that relationship to be the only glimmer of hope in this bleak narrative.
Hassan's perusal of what he sees at the American dream is met with nothing but anguish and pain. He has almost no one to rely on, but he tries his best to push through anyway. He sees a glimpse of a happy life, not a care in the world. But he always comes back to reality whether he likes it or not. There's no clear way out of his situation. Director Danish Renzu formulated a movie where success doesn't have a clear or easy answer. While some of the licensed music and character tropes are a bit obnoxious, The Illegal is still an interesting look into pain, sacrifice, and finding one's way in the world.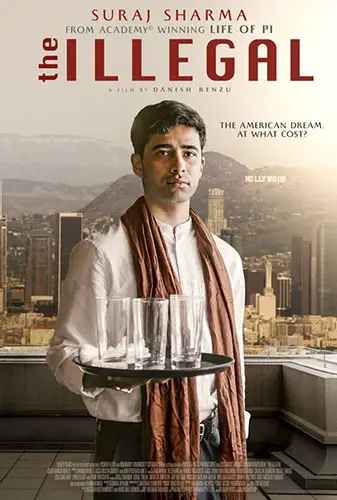 "…an interesting look into pain, sacrifice, and finding one's way in the world."