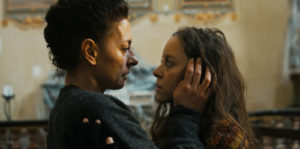 Good movies can invest you in something that you usually couldn't care less about. Strictly Ballroom comes to mind for me because it made ballroom dancing seem fun. Director Gabriele Fabbro's The Grand Bolero is another one of those films. In this case, the film, written by Fabbro and Ydalie Turk, makes pipe organ music seem wondrous.
The drama takes place in Italy during the first Coronavirus pandemic lockdown. It focuses on a fiery, middle-aged pipe organ restorer named Roxanne (played passionately by Lidia Vitale) and her struggle to teach her profession to twenty-year-old, mute Lucia (Ludovica Mancini). Lucia is there for free room and board and organ lessons, but Roxanne initially wants no part of it. However, her boss, Paolo (Marcello Mariani), is compassionate towards Lucia, while Roxanne is decidedly not, verbally lashing out at the young lady at every turn. That is until Roxanne notices Lucia's natural musical talent, which cues a blossoming friendship and soaring classical tunes.
The Grand Bolero is visually striking, especially during scenes in the woods, while the classical music enhances whatever emotional ambiance the scene calls for. It's crazy to think that this is Fabbro's first feature film because it feels so expertly crafted. The background of the lockdown adds to the reality, but the screenwriters are careful to ensure that it never overtakes the main narrative. So we, the audience, see characters wearing masks at times, hear ambulances or news reports in the background, and Paolo rings a giant bell on the rooftop to signal that the death toll has risen.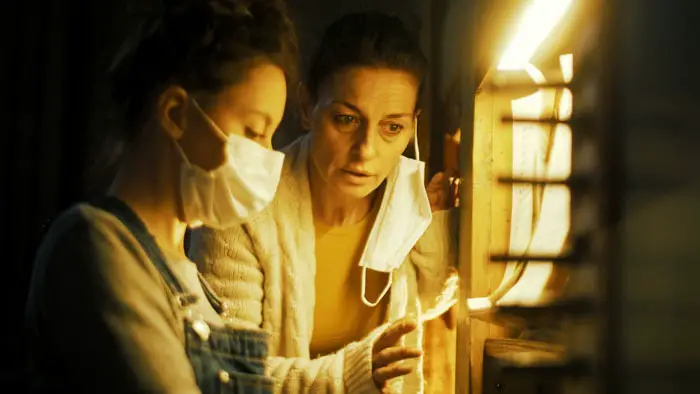 "…verbally lashing out at the young lady at every turn. That is until Roxanne notices Lucia's natural musical talent…"
Strangely enough, this made me think of acclaimed actor/filmmaker Alex Winter (of Bill and Ted's Excellent Adventure fame). In a recent tweet, he wrote, "When do the movies and TV shows catch up to reality and present people in masks and sick as opposed to living in a world that doesn't exist and doesn't appear likely to for a while?" This indie movie is a start, but he is right; we don't see it very often in mainstream media yet.
The superb performances by Lidia Vitale and Ludovica Mancini, alongside the expert craftsmanship of Gabriele Fabbro, drive the majority of The Grand Bolero. Vitale is like a fireball of rage, whose walls meltdown in a subtle but lovely fashion. Mancini gives an exuberant, almost silent film-era performance (but not quite as animated) due to her character's mute nature.
My only real criticism of The Grand Bolero is that the tone and story take a sharp turn in the third act, which doesn't feel organic. I enjoyed where the film seemed to be going during the first two-thirds, even though it would've been predictable. But then things get turned upside down, seemingly for the sake of a twist. That doesn't change the fact that this is still a fine feature debut for Gabriele Fabbro.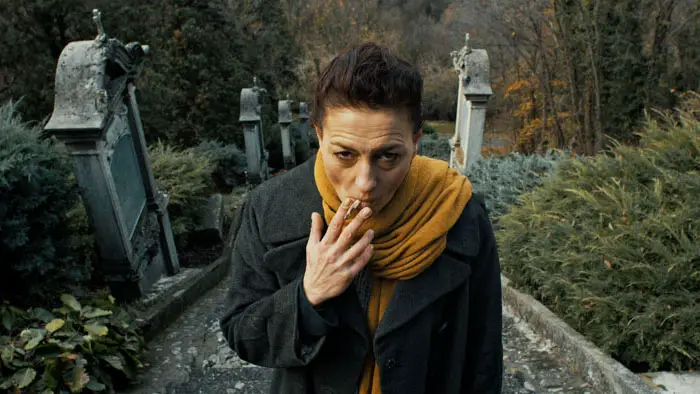 "…superb performances..."