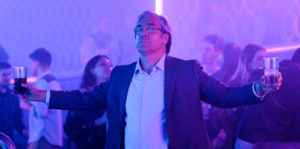 Javier Bardem is a force of nature up on the silver screen, commanding respect and attention from the entire world since his Best Supporting Actor Oscar for his phenomenal work in No Country For Old Men. So what do you get when you combine Bardem with a darker version of one of my all-time favorite shows, Curb Your Enthusiasm? Writer/director Fernando León de Aranoa's The Good Boss is the answer. The Spanish film also has a dash of Breaking Bad for good measure.
The Good Boss centers around Bardem as Blanco, the head honcho at the Blancos Básculas scales factory, where everything must balance out, both literally and figuratively. Blanco tells his employees to come to him with any issues that they have because their problems are his problems too. They do so, and he helps them the best he can. Longtime employee Fortuna (Celsius Bugallo) explains that his son is in jail because of a fight, so Blanco calls in a favor to a delegate to have him released and then gives him a job at his wife's store.
All of Blanco's acts of kindness for his workers seem quite good-natured at first, but as seemingly small issues escalate to a crescendo (a la Curb Your Enthusiasm), the man turns to drastic measures (much like Walter White). Of course, anti-heroes are nothing new. However, watching the arc of turning from good to bad play out is something rare because most movies and shows are about some form of a redemption journey for the protagonists.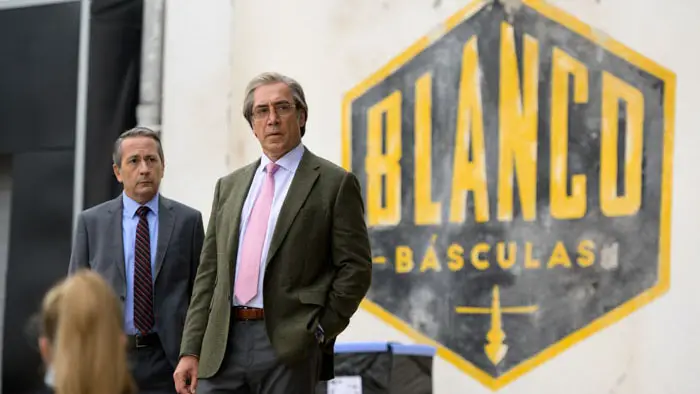 "…Blanco's acts of kindness for his workers seem quite good-natured at first, but…the man turns to drastic measures…"
I was enthralled with Bardem's performance, even in the subtle moments. This is important because The Good Boss focuses on him for almost the entirety of its one-hour and fifty-six-minute runtime. The rest of the cast is excellent as well, with Almudena Amor as a standout as Liliana, an intern at the factory with a big secret. In addition, Óscar de la Fuente plays the central antagonist Jose, a recently laid-off worker who carries a rage inside for his misfortune and will not let it go.
Jose causes Blanco a lot of agony by camping out next to the factory on public property with his two kids, protesting and causing division among his other workers. Unfortunately, he's doing all this on the eve of an important inspection at the factory to determine a prestigious business award. It's interesting that Blanco treats his employees as family, but former ones get no such love.
Another key figure is Miralles (Manolo Solo), one of the higher-ups at Blancos Básculas who has marital issues that are bleeding into his job performance. Blanco becomes obsessed with helping him, but not out of kindness, it's all about the work. As the film progresses, we see more and more cracks in the armor of Blanco, who really did seem like a "good boss" in the beginning.
The Good Boss became the Spanish entry for Best International Feature Film at the 94th Academy Awards on the back of Bardem's performance. He's the driving force pulling it all together because the film is an odd mix of dark drama with a dash of comedy. It's ripe for the aforementioned type of Curb Your Enthusiasm ironic and satirical humor but pulls back and focuses on the dramatic story elements instead. Indie filmmaking is about taking risks, which de Aranoa certainly does.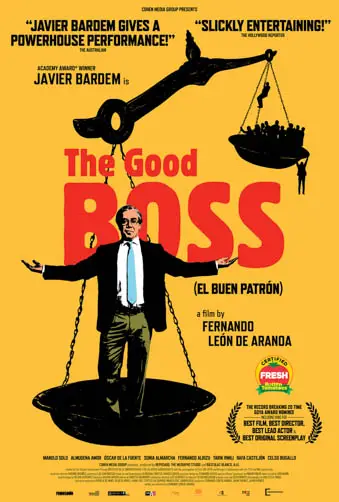 "…enthralled with Bardem's performance, even in the subtle moments."