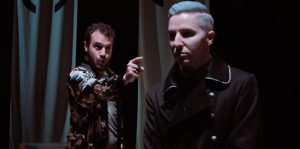 The orchestra is composed of unobtrusive harpsichords and violins, which coincide with digitally recorded choirs. The background instruments and voices never fluctuate greatly in intensity, keeping the focus on the singers. Dicks plays Prometheus with delicacy. Her vocal delivery is soft, beautiful, yet still ardent. Marrow plays Epimetheus with a frivolous quality, amplified by her gentle voice and jaunty demeanor. The two of them have exceptional chemistry, as established by their duets. In the first one, Prometheus wants to destroy Zeus by causing mayhem, while Epimetheus wants to destroy Zeus by causing mischief. Prometheus is fearless, and Epimetheus is fearful. They are complete opposites, making their interactions more diverting and effective.
The Fire of Olympus is a two-hour opera whose staging should have been just as immersive as the performances. Instead, the set consists mostly of a white podium, white banners, and a gloomy dungeon. While the simple color scheme suits Zeus's domineering attitude, some added details could have enhanced the visual look to help pull the viewer into the setting. Even so, the performers are zealous and convincing enough to do that themselves.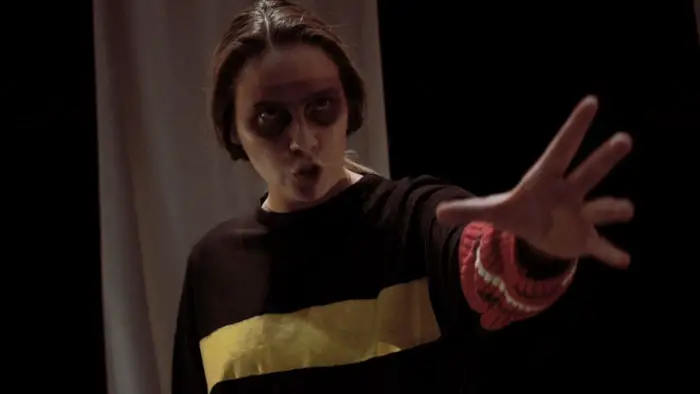 "…the vocal delivery is top-notch through and through."
However, the mythology behind a few of the characters is frustratingly neglected. Hephaestus's reputation as a fire god is written out, instead portrayed as a wounded enforcer for Zeus. Despite not being given godly faculties, Michael Vincent Jones is menacing as the character, and his tenor is pleasing to the ears. Pandora is reduced to being Zeus's assistant, but her characterization coupled with Charlotte Hoather's marvelous performance is notable. That being said, the relationship between Pandora and Epimetheus is hinted at and then forgotten, which was quite off-putting given how much effort goes into developing Prometheus and Epimetheus's sibling relationship.
The Fire of Olympus is musically intriguing and thematically accessible. Through the presentation of operatic tunes and wavering character intentions, Tim Benjamin tackles the current state of politics and power in the hands of politicians and the police. It is that power that can often impact individualism and social activism. The events that occur throughout would be bereft of any depth if not for the exquisite performers who have mellifluous voices and expressive body language.
The Fire of Olympus or, on Sticking It to the Man doesn't quite deliver in the weighty final act, likely due to budgetary limitations. Still, it remains a pioneering piece that was written and executed with palpable passion and heart. This is a must-see for anyone who admires the opera.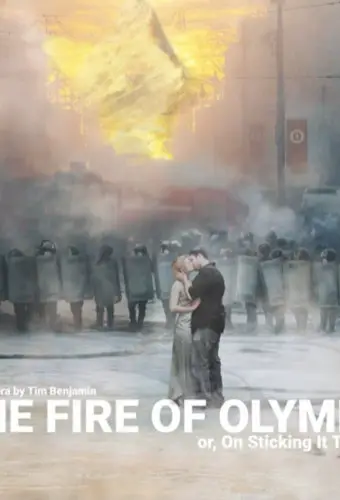 "…a pioneering piece that was written and executed with palpable passion..."