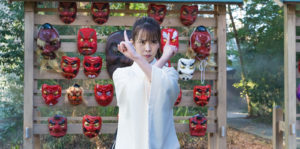 When one of their own at Kamono Girls' High School, in Tokyo, begins to experience strange occurrences, the girls decide to seek divine help. Nanako (Saya Fukunaga) passes out in class and awakens with strangulation marks on her neck. Her friends decide to call for help, so at precisely 7:07 PM, they hold a salt-pentagram ritual to summon "Master Salt." Director Hiroshi Akabane brings to the screen a live-action-Anime morality play in The Divine Protector – Master Salt Begins.
The titular Master Salt, a heroine named Kamono Shioko (Kijima Rin), appears in a swirl of sparkling wind, and she seems quite human at first. She's slightly older than the girls who called her and can eat and drink as a human. When she hears about the problems Nanako has been having, she's skeptical at first, thinking the girls have summoned her for a trivial issue. However, when she is shown marks on Nanako's neck, Master Salt understands there is a real problem and sets out to cast the demon from her.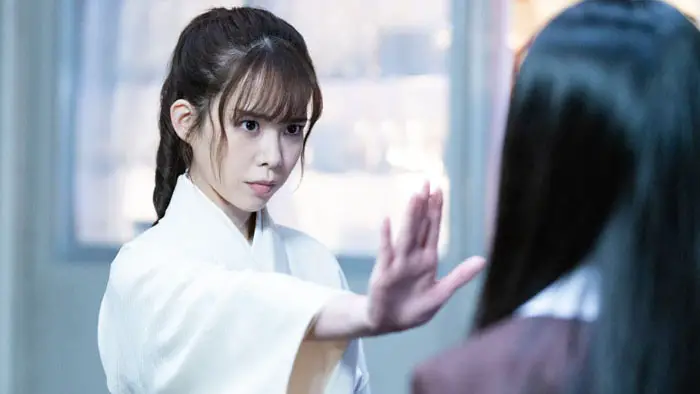 "…Master Salt understands there is a real problem and sets out to cast the demon from her."
It turns out the evil that has beset the girl is the jealousy and hatred of a classmate. This person resents Nanako for being attractive, smart, popular, and accomplished. In fine superhero fashion, Master Salt isolates and excoriates the demon for bad behavior and then casts her out using a glyph made of light. As the monster fades, Master Salt commands her to return home and reflect on what she's done.
The Divine Protector – Master Salt Begins, written by Sayaka Okawa, Ryuho Okawa, and Shio Okawa, proceeds in this fashion through several rounds of exorcisms of sorts, addressing a variety of human ills. The driving philosophy begins with insights drawn from Buddhist tenets around how humanity needs to strive for a higher self and growth. With each appearance of Master Salt, summoned always at precisely 7:07 PM, the girls aim her toward someone who has allowed a negative aspect of their personality to take them over, to possess them, as it were. Master Salt must free them of their personal demons, literally. Demons are considered to have cursed the individual.
Interestingly, there's little talk of personal responsibility. The aggressor is always seen as being under the control of powerful forces beyond their control. Master Salt doesn't punish them; she frees them. Curses, in this context, are any negative thoughts that cause pain to oneself or others, and they can easily be passed from one person to another. These tales are all, of course, parables meant to present a particular path of enlightenment metaphorically. The lessons boil down to aphorisms like "A selfish mind that keeps seeking what it wants even at the cost of other's happiness, that's a curse."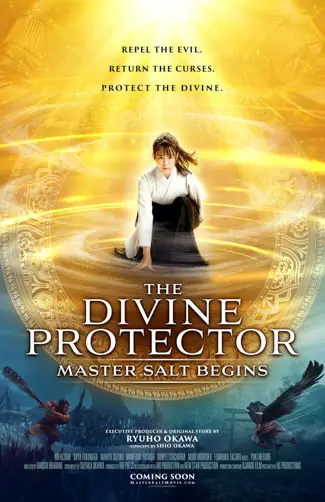 "…enjoy the stories...without going too far down the religion rabbit hole."