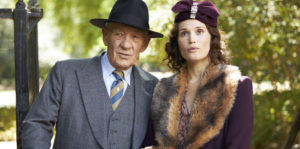 TORONTO INTERNATIONAL FILM FESTIVAL 2023 REVIEW! Ian McKellan in Anand Tucker's The Critic gives an outstanding performance as Jimmy Erskine, a closeted theater critic in 1930s London. Drunk on the power of his penchant for writing negative reviews of stage actors, the theater world loves and hates him because his articles are well-read in a popular London-based newspaper. A beautiful stage actress, Nina Land (perfectly played by Gemma Arterton), with a history of depression, is desperate for Erskine to praise her work.
However, the newspaper editor, David Brooke (the always reverent Mark Strong), is tired of Erskine's heavy-handed negativity because he often enjoys the plays that the critic eviscerates. This is especially true of a new play starring the aforementioned leading actress, which deals with a sensitive topic for Brooke. Land's acting brings him to tears, so he sends Nina a beautiful bouquet of flowers before each performance. Ever the rascal, a drunk Erskine and his trusted secretary Tom (Alfred Enoch) walk home one night. As they pass by an unruly gang of nationalist brutes, the two men are harassed for being gay and chased away. Erskine demands that Tom kiss him before they head home, but they're caught by the police and arrested.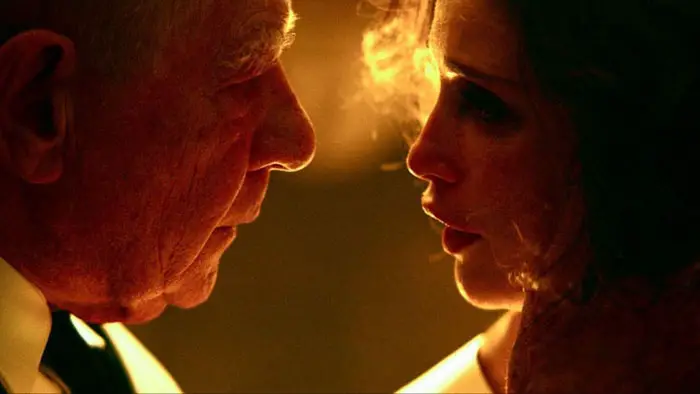 "…Erskine develops a plot to use Nina to seduce Brooke to blackmail him to get his job back."
This embarrasses the newspaper owner, who calls in a favor to get both of them released. But this also forces Brooke to terminate Erskine's employment and hire a more polite critic. Enraged by this fall from grace and ending his abusive use of a typewriter, Erskine develops a plot to use Nina to seduce Brooke to blackmail him to get his job back. But neither Brooke nor Erskine are aware of the love triangle that involves Stephen (Ben Barnes), who is married to Brooke's daughter. When the truth comes out, everything unravels quickly in disturbing deaths and guilt-ridden heartache that forever changes the lives of all involved.
The Critic, written by Patrick Marber and based on the novel Curtain Call by Anthony Quinn, is a wonderful prestige drama that should garner praise for Ian McKellan's performance. Gemma Arterton is a stand-out as well, as she skillfully navigates how a stage actress tries to overcome personal demons and self-doubt to be a stage actress worthy of Erskine's praise. The rest of the cast does right by the material and involves viewers in the mystery.
Tucker seamlessly captures the racism, sexism, and homophobia that ran rampant at the time. This period drama may be a bit slow during some scenes, but the devious dark plot is such a pleasant surprise the payoff is worth it. On top of that, The Critic has a beautiful score, excellent set design, and great cinematography.
The Critic screened at the 2023 Toronto International Film Festival.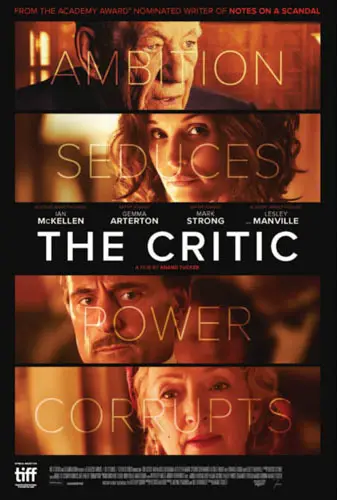 "…should garner praise for Ian McKellan's performance."