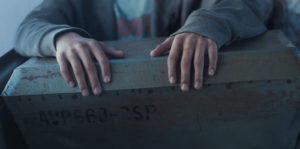 NOW ON MUBI! Prepare for the box to think outside of you in The Box (La Caja), the outstanding gritty drama from director Lorenzo Vigas. Based on the director's personal history, the screenplay was written by Vigas with Paula Markovitch and Laura Santullo. The film is about Hatzin Leyva (Hatzin Navarrete), a young teen who has taken a bus from Mexico City to an outpost where people pick up human remains found in a mass grave. Hatzin's grandmother, who is unwell, has sent him to pick up what's left of the body of his father. What's left fits in a metal box the size of a cooler, which Hatzin is given along with his dad's ID.
On the bus ride back, he sees a man in the street who looks just like his dad from the ID, giving out jackets. He ditches the bus and confronts the man, who introduces himself as Mario Enderle (Hernan Mendoza). Mario shoos him away, but Hatzin is so convinced his dad is still alive that he returns the metal box to the grave outpost. He tells his grandmother there was a mistake and he will be away awhile longer than expected. Hatzin hunts down Mario, who at first takes pity on him and offers him some money to get back to the city.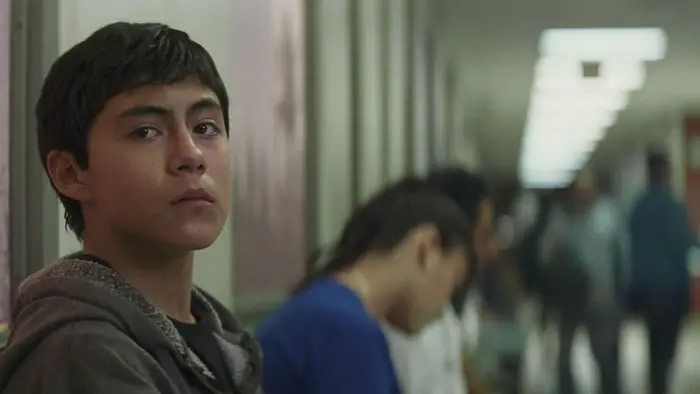 "…Hatzin discovers Mario has dug them deep into the shadowy planet of sweatshop labor."
After Hatzin persists, Mario drops him off at a bus stop in the middle of nowhere to wait for a ride at dawn. When Hatzin walks miles back in the dark to Mario, Mario reluctantly takes Hatzin to work with him. Mario recruits workers for factories across Mexico, and Hatzin starts helping out. Soon Hatzin discovers Mario has dug them deep into the shadowy planet of sweatshop labor. Normal operations include cheating workers out of wages and open threats in response to any complaints. Hatzin starts learning about the awful things some men have to do day to day in a world where justice dries up in the desert air.
The Box is one breathtaking m**********r. The framing and composition of Sergio Armstrong's lid-blowing cinematography resemble that of an epic 70mm western. We have wide shot after wide shot of astounding vistas dwarfing humanity and its remnants. Mexico's gorgeous, endless landscapes are contrasted with faded, weather-beaten dwellings and industrial fortresses. Just when you figured Armstrong has gotten as wide as he can, he goes even wider.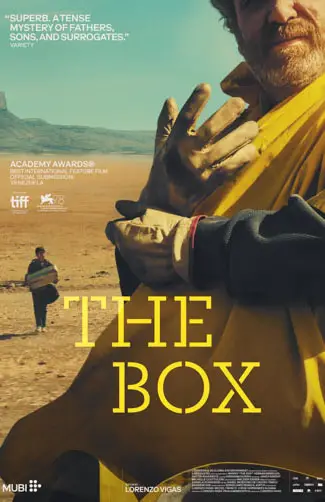 "…a powerful picture that has to be seen..."