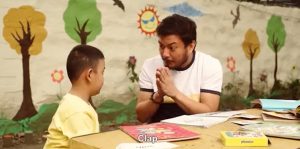 SLAMDANCE FILM FESTIVAL 2021 REVIEW! Perhaps bringing up memories of my upbringing, writer/director Jocelyn Tamayao's The Bin delivers raw, honest emotion through great acting, even if the storytelling falls short of its potential. The short is about the relationship between a deaf son, Mico (Patrick Silver Padao, who is deaf in real life), and his father (Brian Arda, not deaf). The first scene involves a young Mico learning his words and letters with his father affectionately praising him for his efforts.
Fifteen years later, Dad still wants Mico to keep practicing his speech and gets angry when he observes Mico using and practicing Filipino Sign Language (which looks like American Sign Language). I would have appreciated more context about Mico's childhood and how he found sign language – was it through his deaf friends? How did he make deaf friends in the first place? What was Mico's schooling like? It appears that he uses two hearing aids – how is that for him? More information would have helped establish the storyline, but the actors bring gravitas to their roles, even if the script falters.
Mico's father wants him to get a cochlear implant to fit into hearing society. I have a cochlear implant. Whether I fit into hearing society is another matter altogether! Arguments for and against the cochlear implant are set out in this film, which seems a bit preachy and propagandistic due to the lack of subtlety and context. I would have liked to hear more about the risks in the Philippines for getting a cochlear implant – here in Canada, medical advances have ensured that risks are minimal (of course, there are risks with every surgery).
"Mico's father wants him to get a cochlear implant to fit into hearing society."
An argument against cochlear implants that The Bin seems to be drawing, if not explicitly stating outright, is that getting one will close Mico off to deaf culture, whose proponents primarily communicate in sign language. I learned sign language and had my cochlear implant, so there is no reason not to have the surgery and continue speaking in sign language. Tamayao's screenplay needs to explore some of the concerns related to cochlear implants more deeply. I understand that this film uses it as a symbol of the father overriding his son's consent, but without context into Mico's life, this is what was running through my mind as the film played.
The second half features a deaf woman and her father as a means of reflecting the main characters' relationship. It is good to see a deaf person as successful and happy as we do at this point, with such a supportive father. A flashback demonstrates the importance of parental support and willingness to learn sign language in many deaf people's lives, as well as acknowledging that unique classroom set-ups are needed to teach deaf children (i.e., they need to see each other, so seats are often in a circle or half-circle).
I appreciate the narrative of The Bin and what it strives to achieve, but the script does not quite get there. A bit more storytelling would ground events in a better way and help the emotional punches land. However, the cast delivers powerful, honest performances that ensure the audience is rooting Mico, despite how little is known about his life.
The Bin screened at the 2021 Slamdance Film Festival.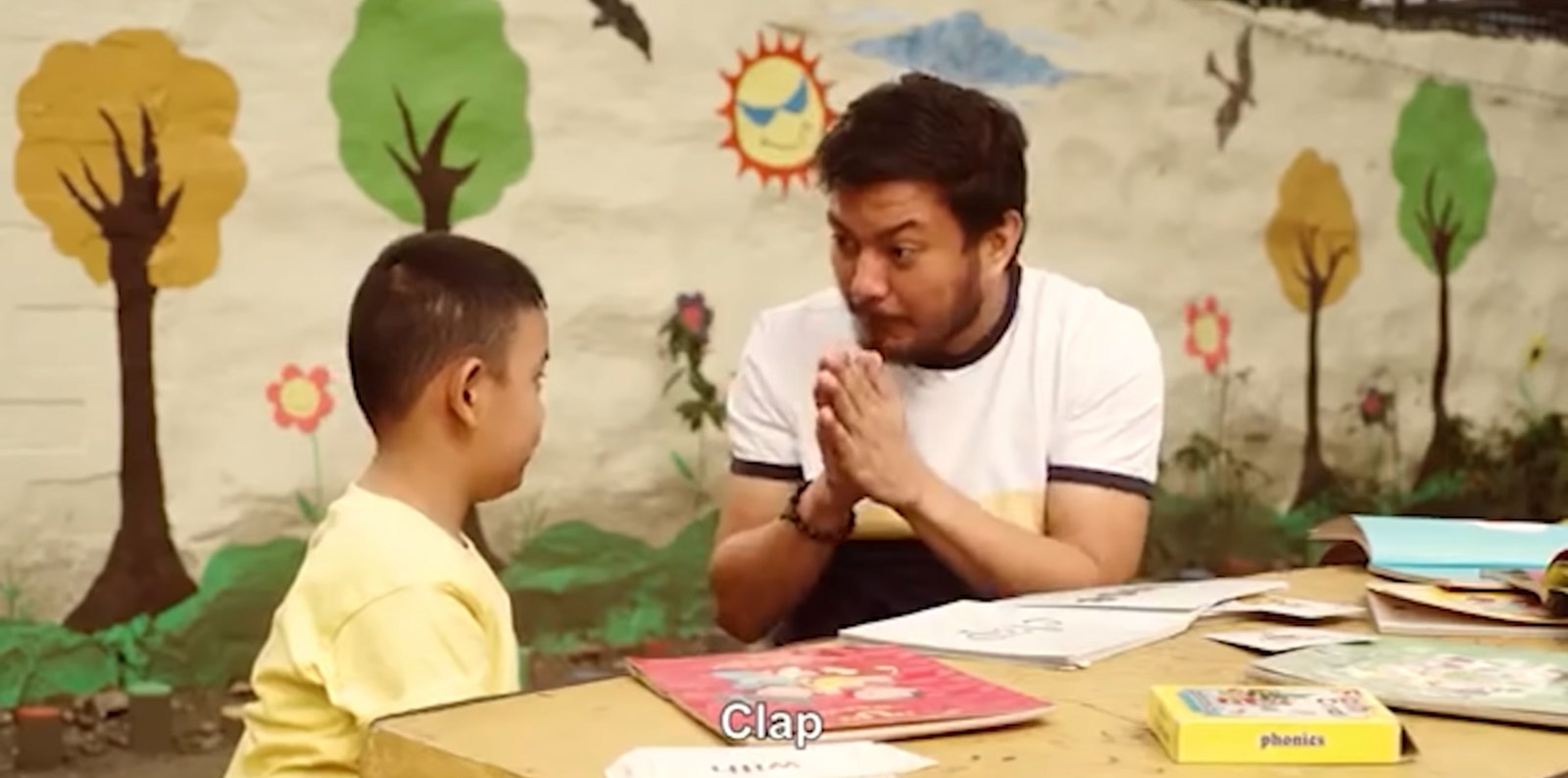 "…the cast delivers powerful, honest performances..."