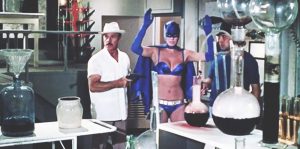 The Batwoman, or La Mujer Murcielago, was made in 1968, which was a really cool time culturally. It was an "anything goes" era in many different ways. This definitely applies to the film scene at the time, and The Batwoman embraces that attitude. It has luchadors, fish-monsters, evil doctors, and many other things that I never knew I needed in a movie. It's part Frankenstein, Batman, and James Bond. Except the titular hero is a heroine.
However, let's not get it twisted and say that this is some sort of touchstone for the women's movement. It's 100% obvious that this flick was made by men, for men. The Batwoman is bikini-clad almost 75% of the time, and despite being a superhero of sorts, she still often needs to be helped out of a jam by her male counterparts. Again, this was made in 1968, and I'm not mad at it for this. The film is fun, and I had a good time watching it.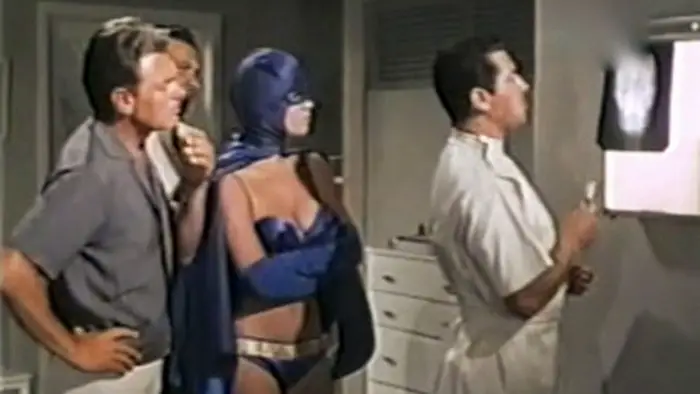 "Robles enlists Batwoman to help with the case since she is also a luchador…"
Maura Monti stars as the titular Batwoman, or Gloria, depending on how well you know her. She's a female twist on Bruce Wayne, one of the richest women in the world who is also a luchador (Mexican wrestler, if you somehow don't know what that means), and an international spy. Okay, sure, why not? At the outset of the film, a series of male luchadors have been found dead in Acapulco. Mario Robles (Hector Godoy) is the main detective on the case. Mario is one of the few people who knows Batwoman's true identity, along with FBI agent Tony Roca (Armando Silvestre). Robles enlists Batwoman to help with the case since she is also a luchador, and they train at the same gym.
It turns out that the dead luchadors are an occupational hazard of evil scientist Dr. Eric Williams (Roberto Canedo), who is desperately attempting to create a race of fish-people. It takes him some time to finally reach success with a Swedish wrestler (Manuel Capetillo), and from that success, Pisces, the first fish-man, is born. All it took was the juice from a wrestler's pineal gland and some radiation. The Batwoman and Robles catch on to what Dr. Williams and his henchmen are up to. I should also mention that Dr. Williams' main sidekick is named Igor (Carlos Suarez). Yup, Igor.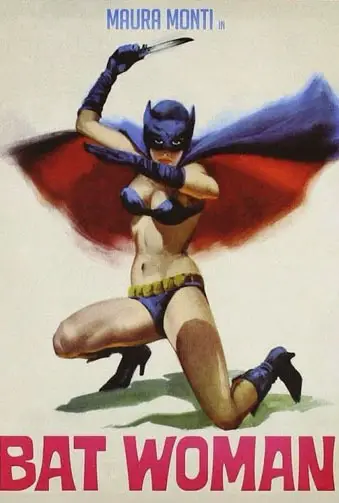 "…a female twist on Bruce Wayne..."