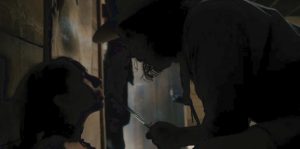 The Awful Kind begins in the aftermath of a train heist gone wrong. The wild west outlaws who survived the ambush meet back up at a safe house. The injured Sancho (Alejandro Bravo) is dragged into the building by Hardinger (Nick FInch). As these two are trying to put together what went wrong and where, Annie (Alex Lynn Ward) and Pete (Andrew Pagana) enter.
They are followed by Sweetback (Keith Stallworth) and Cisco (Charlie E. Schmidt), who comes in towing an unwilling deputy behind him. The deputy wants to stay alive and is willing to give up the name of the gang member that ratted everyone out. Tensions are high, and the thieves are unable to trust each other, nor the law enforcement officer, who will tell them anything they want to hear in order not to be shot.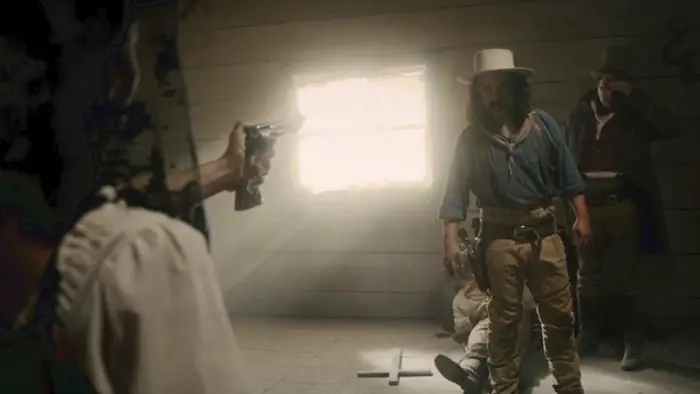 "A one-take Western following a bunch of rough 'n tumble outlaws trying to piece together where their plan went wrong? Um, yes, please!"
The Awful Kind is directed and written by Justin Tate, based on a story idea from Nick Finch. All 23-minutes (roughly) of the film is one long, continuous shot. While not the first film to do so, either in a feature-length or short format, it is an accomplishment nonetheless. However, it does not much in the way of thrills, tension, fun, or anything really.
For one, the decision to shoot The Awful Kind all in one take hampers the set design. The meeting place is essentially one big empty storeroom (as in storage). There are no tables, chairs, or anything to give the area much of a personality. I get that these are criminals and that they needed to choose an easily accessible locale to reconvene after the robbery. But is this a house that is still under construction? Is it an abandoned building? It is never explained, so the lack of set dressing simply makes the short film look really cheap. The lack of design, along with the lack of explanation for its sparseness, makes for a bland looking film.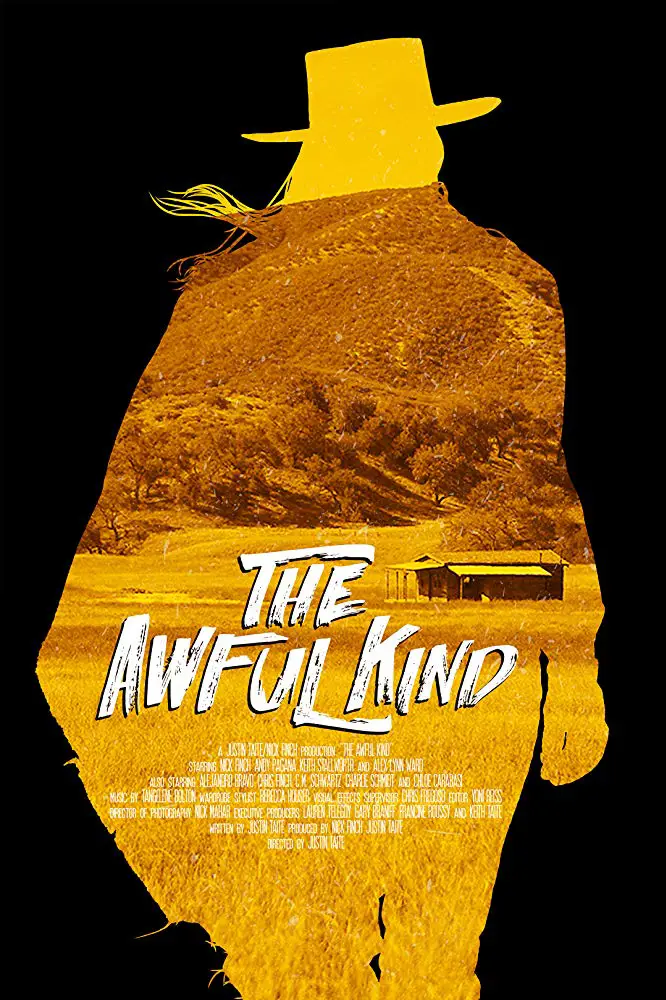 "…all 23-minutes of the film is one long, continuous shot."