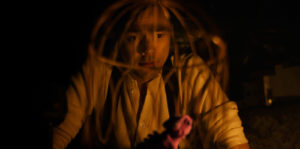 The Atomic Spawn, written and directed by Arthur Veenema, is set in 1952 on a nuclear bomb testing site. Under the command of Director Randal Pierce (Terrence Goodman), workman John Nguyen (Brandon Ngo) is sent to test a fallout shelter. While in there, an egg he found earlier hatches. But, much like in the classic atomic age b-movies that clearly inspired this, what comes out is not a bird or lizard known to scientists.
What emerges is a tiny pinkish-white baby dragon, also known as the atomic spawn of the title. Now, John must figure out if the creature is a friend or foe and try to live with it in their contained space for quite a spell. Will the dragon eat John, or will the two bond over their shared experience?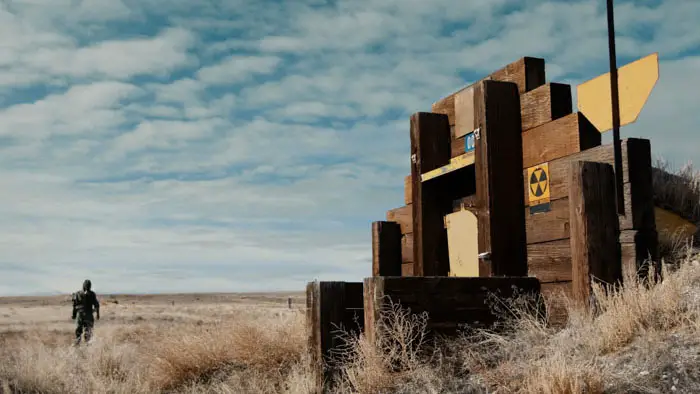 "…John must figure out if the creature is a friend or foe and try to live with it…"
Produced by Yolanda Strange, The Atomic Spawn tells a good story with effective dialogue and likable characters. Plus, Brent Rowland's cinematography is jaw-dropping, effectively capturing the harshness and beauty of the desert landscape the testing facility is in. The score, composed by Kagan Breitenbach, is also excellent, perfectly capturing the feel of such classics as Them! and Gorgo.
But really, what makes this 13-minute and 20-second short standout is the incredible stop motion work of the dragon, designed by Patrick Charles. Charles imbues the atomic spawn with a great deal of personality in how it moves and looks at the world. It's charming in the same way Willis O'Brien and Ray Harryhausen titles are. Ngo plays wonderfully off the dragon, selling that it is as real as everything else onscreen.
If the original King Kong or 20 Million Miles To Earth are in your regular rotation, then The Atomic Spawn is right up your alley. If Veenema's short whets your appetite for more modern takes on this style of filmmaking, check out the filmography of the underrated Brett Piper. His sci-fi opus Outpost Earth and adventure flick Triclops will make excellent viewing partners with this perfect little short.
To go on an adventure with The Atomic Spawn, head over to its official site.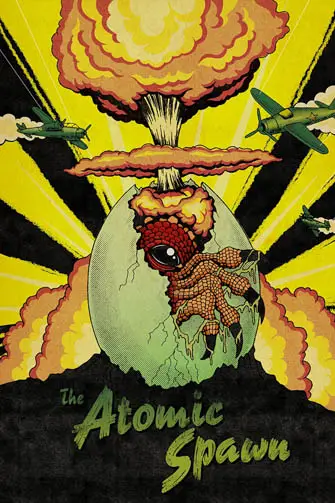 "…incredible stop motion work..."