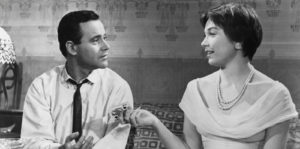 With the Oscars just around the corner, the Film Threat writers review films during a time when the Best Picture was actually the Best Picture.
Over 50 years after its release, Best Picture winner The Apartment still ranks among the greatest films in Billy Wilder's illustrious career. Following in the footsteps of Wilder classics Some Like it Hot and Sunset Boulevard, its complex characters and sharp dialogue earned it a spot on the AFI top 100. The film stands as an evocative example of classic Hollywood; it reinvents genre tropes while maintaining a timeless quality long after Wilder's Hollywood began to fade.
C.C. "Bud" Baxter (Jack Lemmon) is climbing the corporate ladder of a successful New York insurance agency. However, Bud is earning his meteoric rise through the office hierarchy by allowing his superiors to use his bachelor pad apartment for extramarital affairs. Despite many cold nights waiting on his bosses to conclude their hot dates, Bud finds himself promoted to a prestigious office and gathers the courage to finally ask out his dream girl, elevator operator Fran Kubelik (Shirley MacLaine). The only problem: it appears Fran is already involved with Bud's head boss – the cold, womanizing Mr. Sheldrake (Fred MacMurray). Bud finds himself at an intersection and must choose between the career he has sacrificed for and the woman he longs after.
The Apartment is rich with complex characters and compelling performances. Lemmon's portrayal of Bud is hilarious and charming yet burdened with loneliness. He expertly plays Bud as equally unethical and sympathetic, capable of great compassion. MacMurray contrasts Lemmon with gusto. He depicts Sheldrake as a despicable corporate titan eager to take advantage of those around him as a 1960s precursor to Jordan Belfort, fresh from The Wolf of Wall Street. MacLaine balances the cast immaculately as the jaded Fran – invoking the spirit of a woman used by the world, still wearing the scars of a broken heart. She delivers lines like "When you are in love with a married man, you shouldn't wear mascara," as if it was ripped from her soul.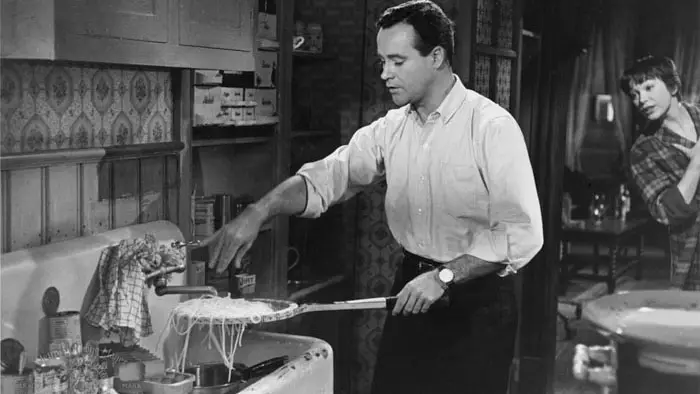 "…his meteoric rise through the office hierarchy by allowing his superiors to use his bachelor pad apartment for extramarital affairs."
Despite heavy scenes throughout, the film is far more sentimental and heartfelt than the sex-heavy subject would suggest. The picture is brimming with crisp, quick one-liners and sharp dialogue, setting up the next moment of banter. Each conversation or character interaction is an exploration of motivation and rich emotion. The broken mirror scene is a masterclass in character revelations overflowing with subtext, while the final Gin Rummy scene expands on subtext with a glorious payoff. These scenes are among the best of Wilder's iconic career; they further cement the man as the director of his era, yet also as eons ahead of his time. The film subverts the expectations of a classic romantic comedy, creating an exposé on corporate America in the 60s and a bittersweet romance all at once.
Few directors embody the term "Old Hollywood" or "classic film" like Billy Wilder. I remember watching his Stalag 17 with my grandpa when I was just a kid and unknowingly starting a life-long love of classic film. The Apartment is a monument to everything Wilder accomplished, earning him the title of Best Director and the coveted Best Picture at the Oscars. But, beyond accolades, it's a testament to character building and strong screenwriting that delivers a mosaic of subtext, emotions, and laughs.
The Apartment is a film I love to revisit. I don't do so merely for its place among the greatest films ever, its position in the pantheon of Wilder classics, or even its astonishing performances. Instead, I revisit it because of its deep connections to my childhood, watching the stories of Wilder and hearing the roar of the MGM lion. Like so many of his films, it creates a lasting connection and a relationship with its audience that will have you longing for more laughs, heartache, and characters that become icons of cinema.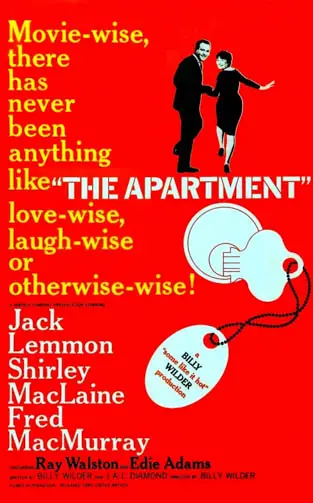 "…creates a lasting connection and a relationship with its audience..."