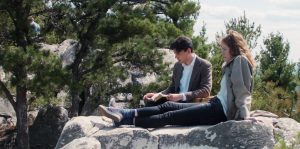 It must mean something when a documentary tackles a subject that only a small segment of society would find interesting and makes it fascinating for all to watch. I think Mark Blumberg's documentary The Act of Reading manages to accomplish that. The issue at hand is reading. To add more pressure on the film to succeed, I am dyslexic, making my relationship with reading a tumultuous one.
If you are an avid reader, particularly of the classics, I think you'll find this to be a fantastic film. At the same time, the percentage of friends I know who actively read books is pretty small.
Fifteen years ago, director Mark Blumberg flunked high school English when he failed to read his assigned book, Moby Dick by Herman Melville. The film opens with Blumberg reuniting with his English teacher and presents this documentary as his missing book report.
It's here the story splits in two. One half is an examination of the book. Blumberg explores the history of Melville's classic, its importance to literature, and its fandom. He spotlights a high school teacher in Austin attempting to excite her students into taking on the monumental task of reading the book. She admits Moby Dick is not easy to read, and later in the film, the students almost mutiny against the teacher, questioning why she chose this book in the first place.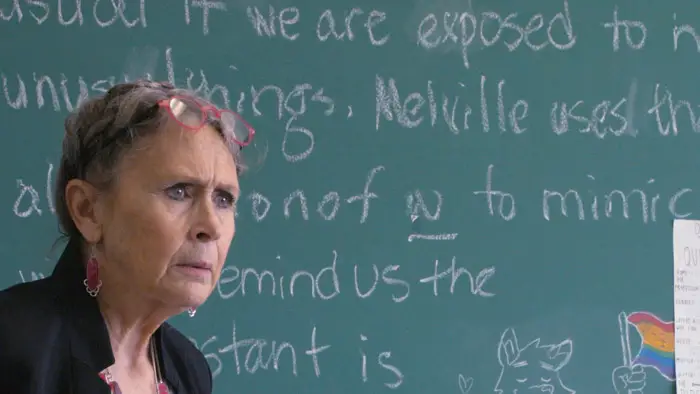 "…Blumberg flunked high school English when he failed to read his assigned book, Moby Dick…"
The director takes us to a public gathering of Melville fans in New Bedford as they commence a non-stop live reading of the novel, which is a 25-hour event. We then visit two of Melville's descendants, one of whom is the family historian. And his great-great-great-granddaughter, Elizabeth Doss, wrote a play about Melville and performs it with one of her friends and Blumberg himself (they are not great actors… shhh).
The other path the film follows is essentially the anthropology and science of reading. Blumberg's experts assert that reading is not a natural instinct in human beings. The idea of creating symbols on paper and being able to express oneself or communicate with words is an unnatural skill to learn. He also looks into the science behind reading and addresses reading disorders, including dyslexia.
The Act of Reading felt like a less tragic version of Dead Poets Society. It comes off as a deeply personal celebration of reading, especially since the filmmaker puts his life out on display for the camera. It's a passion project, and putting it together strained on his relationship, yet he found emotional energy with every discovery. The final moments felt like pulling an overnighter and the pride of turning in that final draft… then the teacher gives you an instant grade. Trust me, the last scene is hilarious.
I enjoyed The Act of Reading. I loved its insight and heart. Blumberg's documentary will give you warm feelings of nostalgia about reading. That said, I will probably NOT read Moby Dick as a result.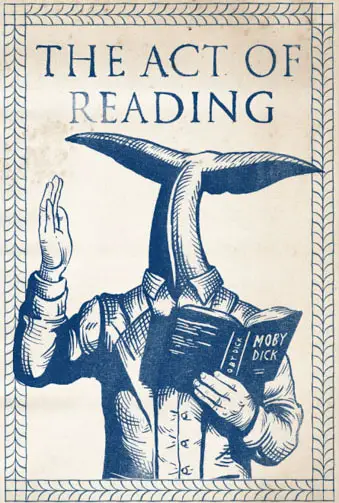 "…a less tragic version of Dead Poets Society."