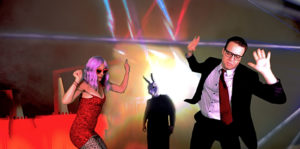 Film Threat is no stranger to the films of Charles Davis. Of the previous six features he's directed, this outlet has reviewed four of them. Now the writer-director-actor-producer-editor (and probably everything else) is back with Tender Kisses. So does Davis continue his trend of out-there but engaging indie films, or does the filmmaker drop the ball with this complex thriller?
Dr. Barto Helius (Charles Davis) is a renowned psychiatrist with a doting wife, Fanny (Josie Corichi), and a thriving business. However, Kerry (Leslie Dame), a patient of his, drives Barto up the wall. She constantly complains about her mother and, despite some breakthroughs, fails to try and improve her life. So, during a session, the psychiatrist shoots his patient.
Wait, no, he doesn't. Barto suffers from a delusional disorder, and he sees actions or things he wants to happen, but they aren't what's true. However, when Kerry is killed for real, Barto is certain that his delusions are getting the best of him. But, his therapist, Dr. Melissa Picanto (Daniela Cervetti), knows that Kerry is dead. Did Barto kill Kerry, and his delusions covered it up for him? Or is someone framing him for unknown reasons?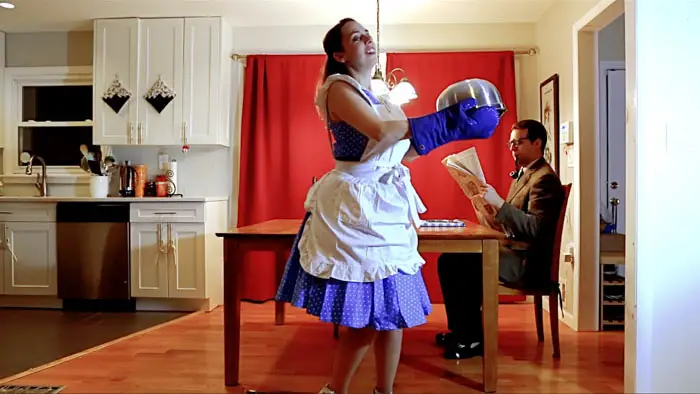 "Did Barto kill Kerry, and his delusions covered it up for him?"
Tender Kisses is Davis' most ambitious film yet. The narrative twists, turns, and loops through itself. Barto imagines the scenario playing out in his living room when he hears of a theft in Central Park earlier that day. He keeps having visions of a shadow man who may or may not be haunting him. The filmmaker makes each tangled web an engaging part of a crazy whole.
Davis also makes the doctor a compelling character. While he does ham it up from time to time, he is a commanding screen presence. Corichi makes the fawning adoration of Fanny sound almost sincere. Dame is very annoying, so it makes sense that someone would want to off her. Cervetti is put through the wringer and nails it. She makes the character's arc believable and plays the ending pitch perfectly.
Sadly, there are some issues with Tender Kisses. While used sparingly, some sets are green-screened instead of built and/or filmed on location. The dance/sex club looks so awkward and unrealistic that it is awkward. It could be that it is meant to represent the delusions of the lead, but then it is not done in a manner that makes it clear. Then there's the CGI blood which looks very cartoony. While the poor special effects are understandable given the budget, they are distracting and seem like they could have been avoided (why not shoot Kerry one or two times? How about introducing the living room delusions via the club?). Still, the whole is greater than the sum of its parts, if you will.
Tender Kisses is an insane thrill ride with several unpredictable moments. Davis maintains a high sense of tension and unease. While the effects are mostly not very good, they hardly dent the craziness on display. Every cast member understands the assignment and gives strong performances. But it's the plot, with its sheer originality and numerous layers and twists, that makes this the best film of Davis' career to date.
For more information, visit the Chunkle Freaky website.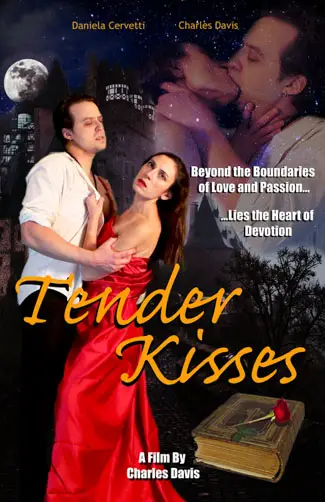 "…an insane thrill ride with several unpredictable moments."