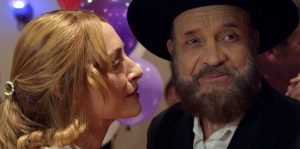 As Tango Shalom opens, Crown Heights is presented as the promised land by Moses to his people, a la The History of the World, Part I. The rest of the film rolls with this light-hearted vibe, and it feels like the work of someone who loves Mel Brooks. As the son of actor Joseph Bologna, director Gabriel Bologna has had plenty of exposure to Mel Brooks. The elder Bologna, who co-wrote the script with Claudio Laniado and Jos Laniado, worked with Brooks on several occasions. Gabriel Bologna cast his father here as Father Anthony, and it turns out this was the man's last film appearance before he passed away. The film makes for a dignified swan song and an affectionate tribute from son to father.
Lainie Kazan is doing what she does so well as the big-hearted yet snarky Leah Zlotkin. Leah, the neighborhood's Yenta, is the mother of Marina Zlotkin (Marci Fine), who is engaged to Moshe's brother, Rahamim Yehuda (Claudio Laniado). Another connection to Mel Brooks pops up here: Kazan and Bologna starred in My Favorite Year, a film based on Brooks' meeting Errol Flynn when he appeared on Sid Caesar's Your Show of Shows in the 1950s.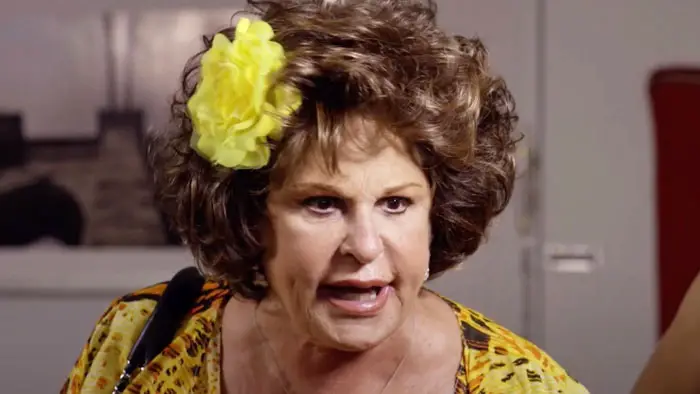 "…inventive, charming, feel-good…"
Tango Shalom is a family film both in front of the camera and behind it. Not only is the story a wonderful depiction of a family rallying to support each other, but also a family of filmmakers, including three from the Laniado family. There's also a point made about a family of interfaith believers, as Jews, Catholics, Muslims, and Hindus all contribute to helping Moshe find a solution.
There are a wide variety of reasons to love Tango Shalom, but chief among them is that Moshe is not shown as a caricature. The way we mostly see Hasidic men in pop culture is as dour, impenetrable, scowling figures in big hats. He's not a punchline. He is a real person, full of joy and passion for life, for music, for people around him, and he takes it all in. He struggles with the constraints of his faith but never curses them. Rather he is inspired by his religion to find creative solutions, and along the way, shares moments with people of other faiths. All these wildly moving parts of different cultures and contrasting beliefs spin around to a cohesive, delightful film about a man who loves his family and his life.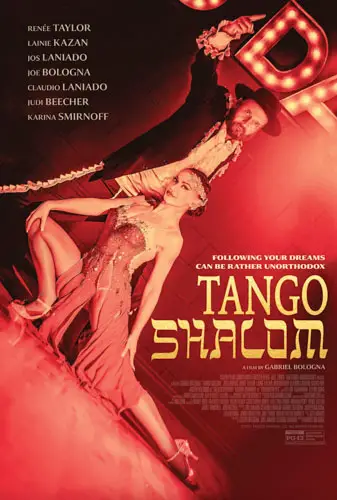 "…a family film both in front of the camera and behind it."