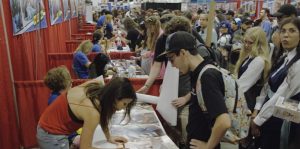 NEW TO VOD! I've attended various comic cons as a youngster since the 1980s. What was once a cool experience buying comics and getting autographs in a small hotel ballroom has now exploded — overtaking entire convention centers involving long lines and an almost intolerable mass of humanity. As a fan, I loved that experience, but what about behind the scenes? Running a convention should be easy, right?
Steven Shea's Surviving Supercon takes you backstage to one of the largest Cons in North America, Florida Supercon. The film follows Supercon owner Mike Broder who goes through the history of the con beginning in 2006 and talks about his vision and passion for conventions that led to the creation of Supercon, finding inspiration from Atlanta's Dragon Con. We also meet his wife and partner, Sandy Martin, who helped bring the convention to its current prominence, falling just shy of San Diego Comic-Con numbers. We are also introduced to third-in-command Josh Catron, as the trio runs their four-day convention over a weekend of monumental victories and disasters.
Quickly, the documentary shifts to the preparation and launch of the 2018 Florida Supercon. Here we see how Broder and Martin are perfectly suited to run a convention of this massive scale. He has a broad vision and eye for what the event should do and represent, while she's a meticulous planner regarding the details of how to pull it all off.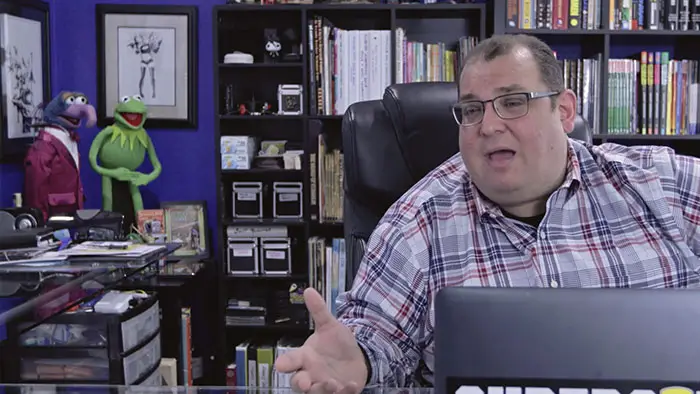 "…takes you backstage to one of the largest Cons in North America, Florida Supercon."
To me, she has the toughest position. She's detailed oriented and demands perfection. Her main job throughout the weekend appears to be "putting out fires." She is in a constant state of frustration as convention management decided to hire a large group of untrained workers and staff and have to deal with inadequate metal detectors designed to detect assault rifles and not small handguns or knives.
The way the convention is described throughout Surviving Supercon is perfect. It's like a "circus" as they constantly juggle one act after the other — always needing to keep the crowd occupied or entertained. There's always something exciting going on. Broder is a fan of professional wrestling, and a ring is set up where wrestlers cosplay as various heroes settle their age-old rivalries in the ring. This year, Broder purchases a Toy R' Us Geoffrey the Giraffe costume and proceed to have him beaten by a wrestler with an Amazon Prime package.
After watching the film, I've concluded that I'd never want to run a convention ever. The job is way too stressful. It requires working with massive amounts of people, along with workers/contractors that don't always know what's happening. Then dark forces arrive in a potential theft ring and illegal scalping operation going on under your nose. Director Shea catches all the glorious and gruesome details beautifully.
Surviving Supercon offers so much detail behind putting on one of the largest fan conventions in the world. The stress on Broder and Martin is incredible, but these two somehow pull it off. And they are still willing to do it all over again year in, year out. You see the passion in the pair that motivates them, and their service to fans, celebrities, and the community is admirable. You'll walk away feeling admiration for the organizers and gratefulness that it's them and not you.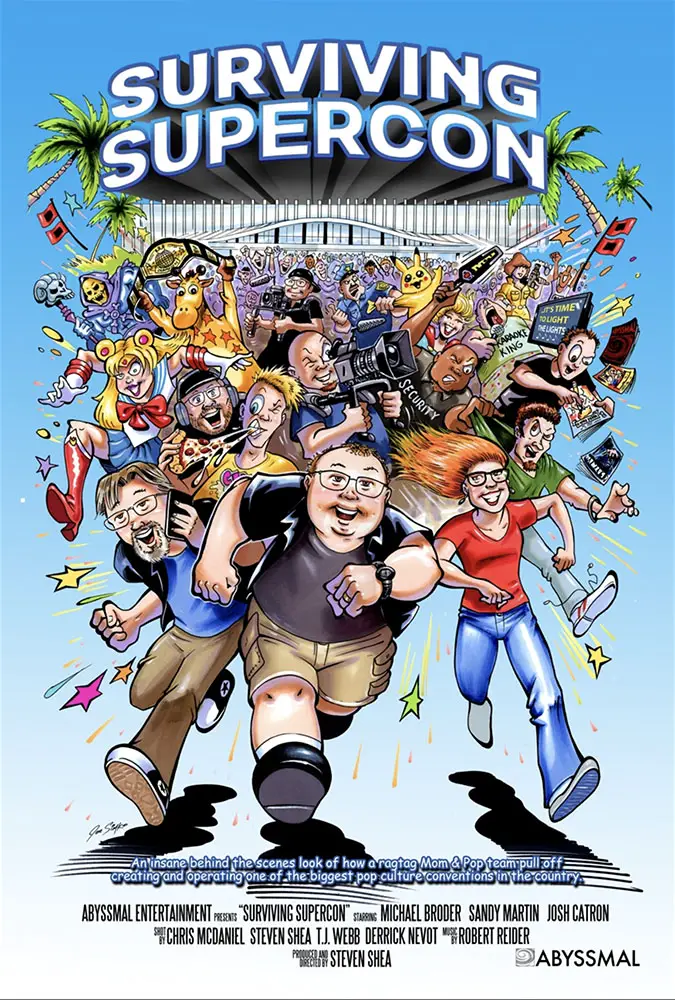 "…catches all the glorious and gruesome details beautifully."